Look at what you've done; Why, you've become a grown-up garden
Picked a peck?

Here's my latest garden update, inspired by @zekepickleman !
Last of my Chocolate Pepper... I suspect. Tiny one, but not sure there's enough growing season still out there, for it to come in. Orange tomato (I forgot the name of it), a couple of Plum, San Marzano Tomato, and one Yellow (I know, I know, looks Orange), Pepper.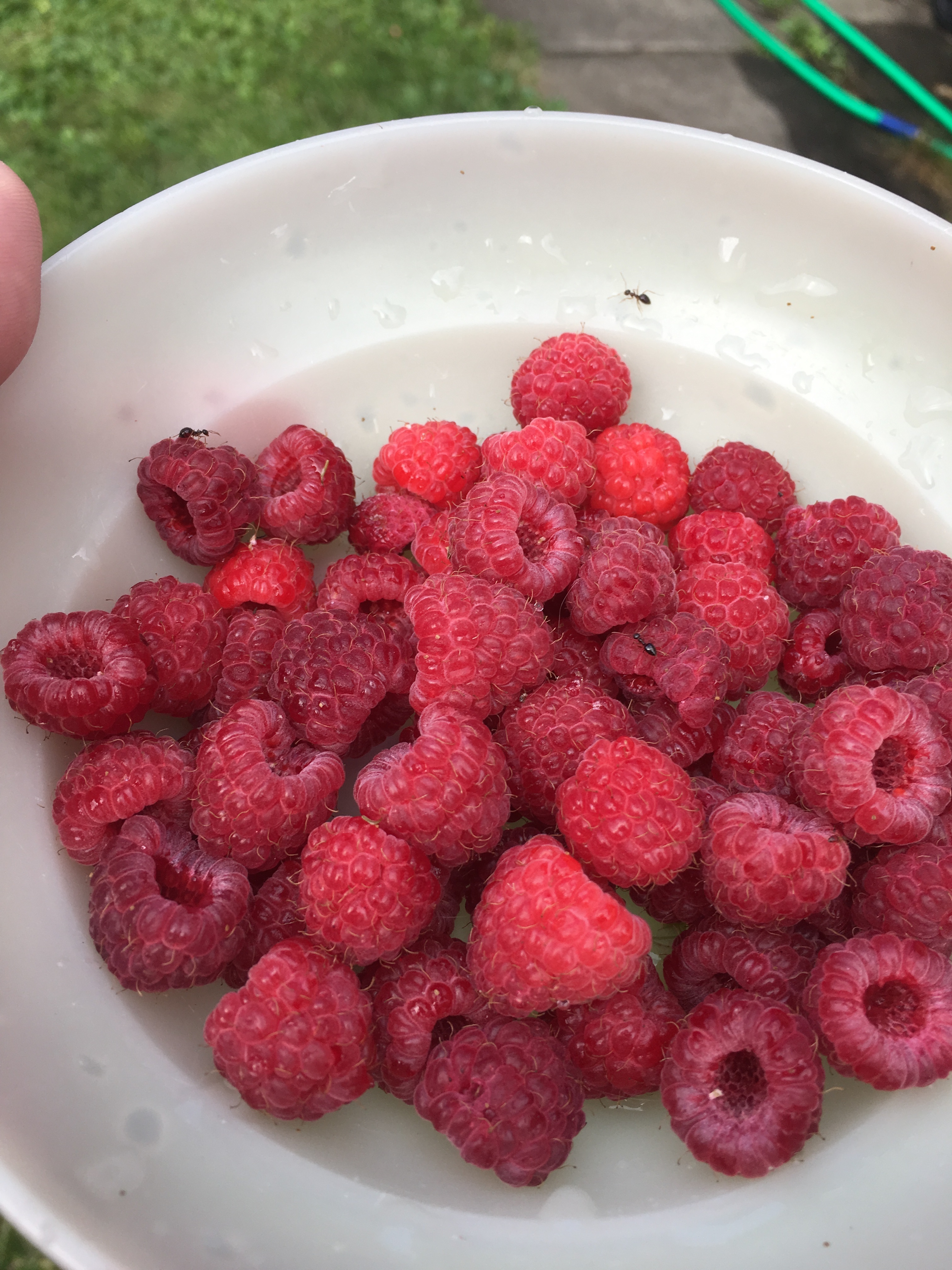 The Raspberry bush is FULL STEEM AHEAD! Each day, I pick a couple of bowls now... about a quart. This bowl above, gets rinsed of the protein scrambling about, and then, frozen.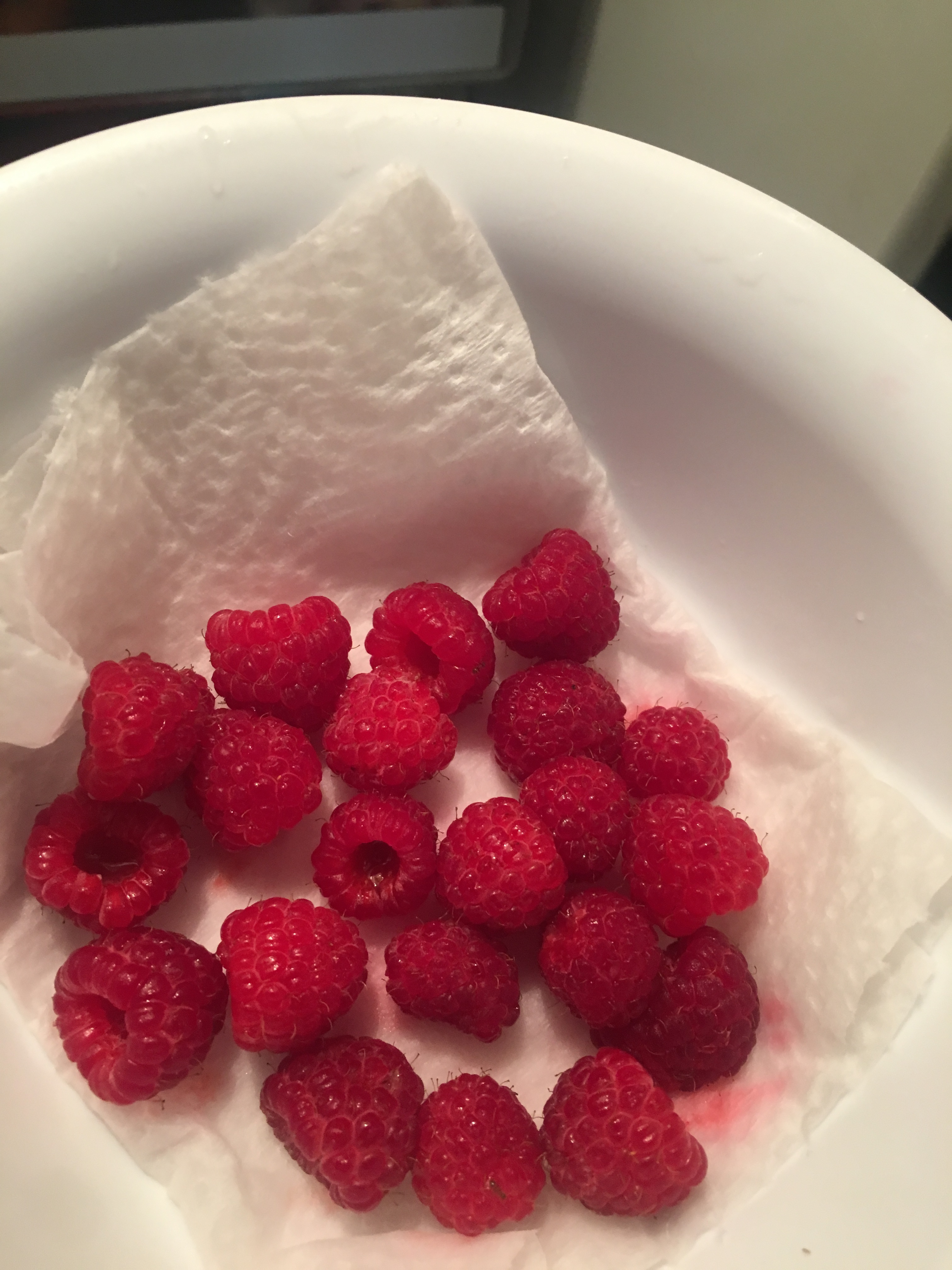 The smaller bowl, goes into the fridge, for fresh onto yougurt in the am for anyone who wants.Not bad for a little plant from a quart pot, purchased a few years ago?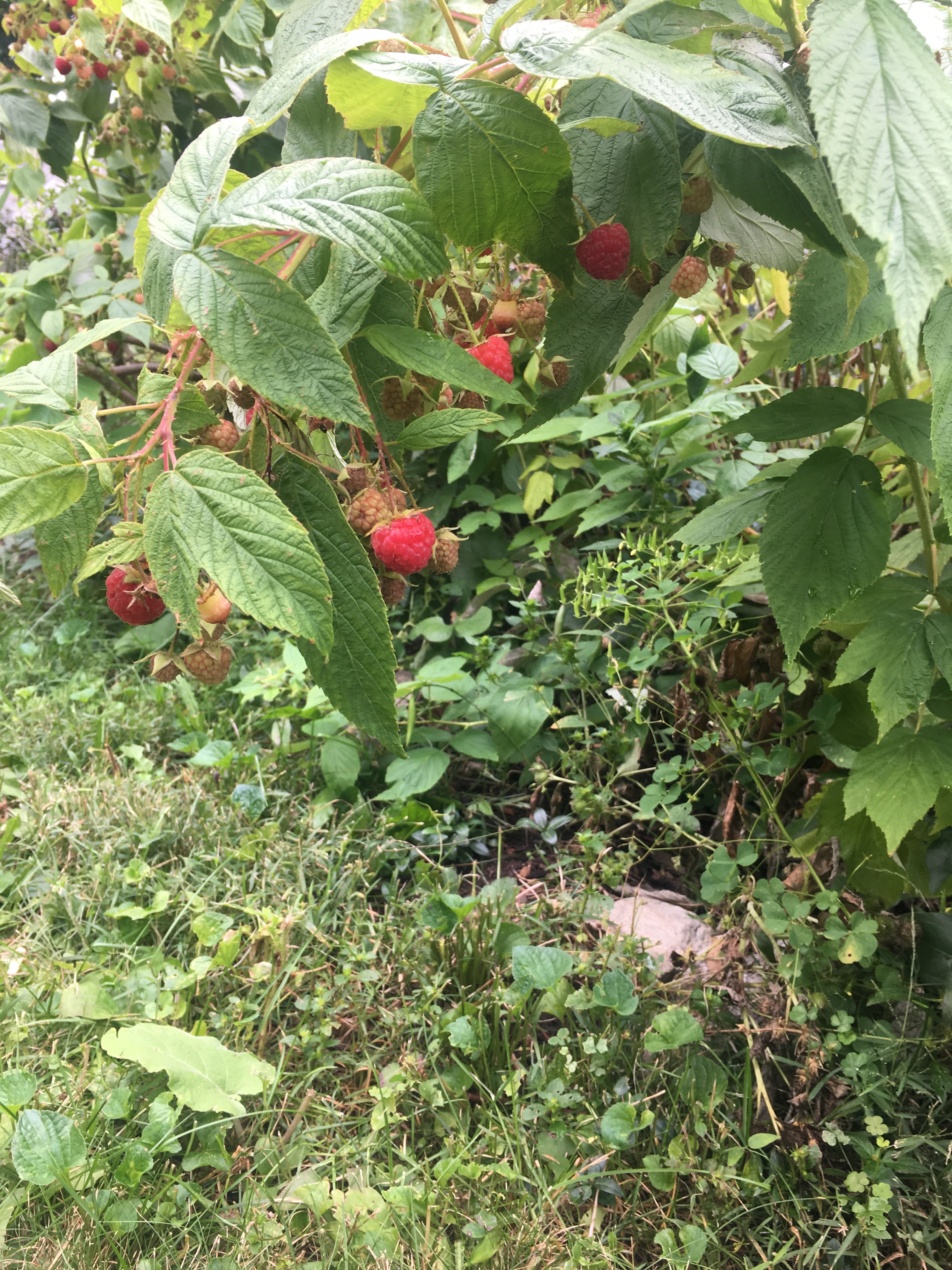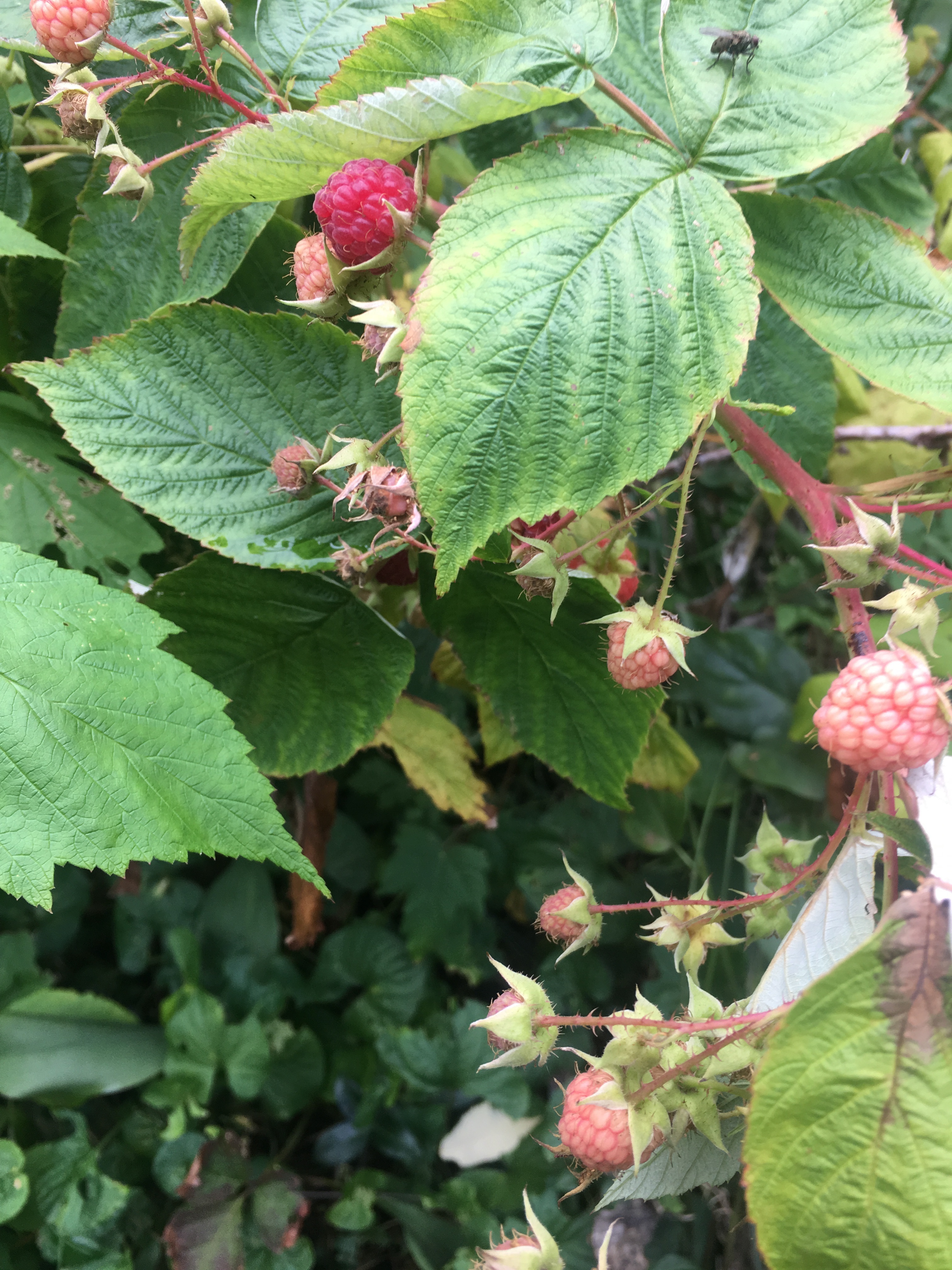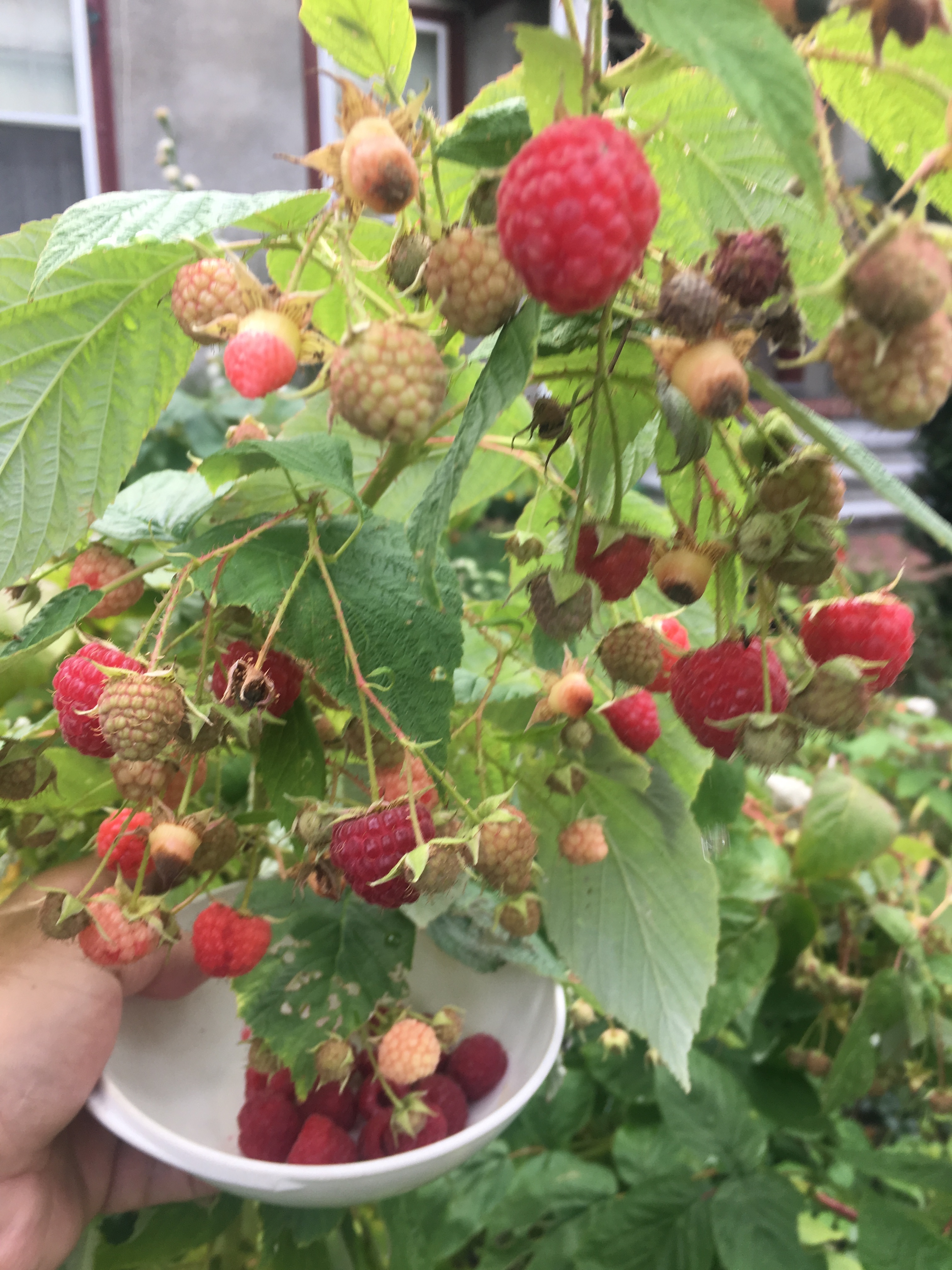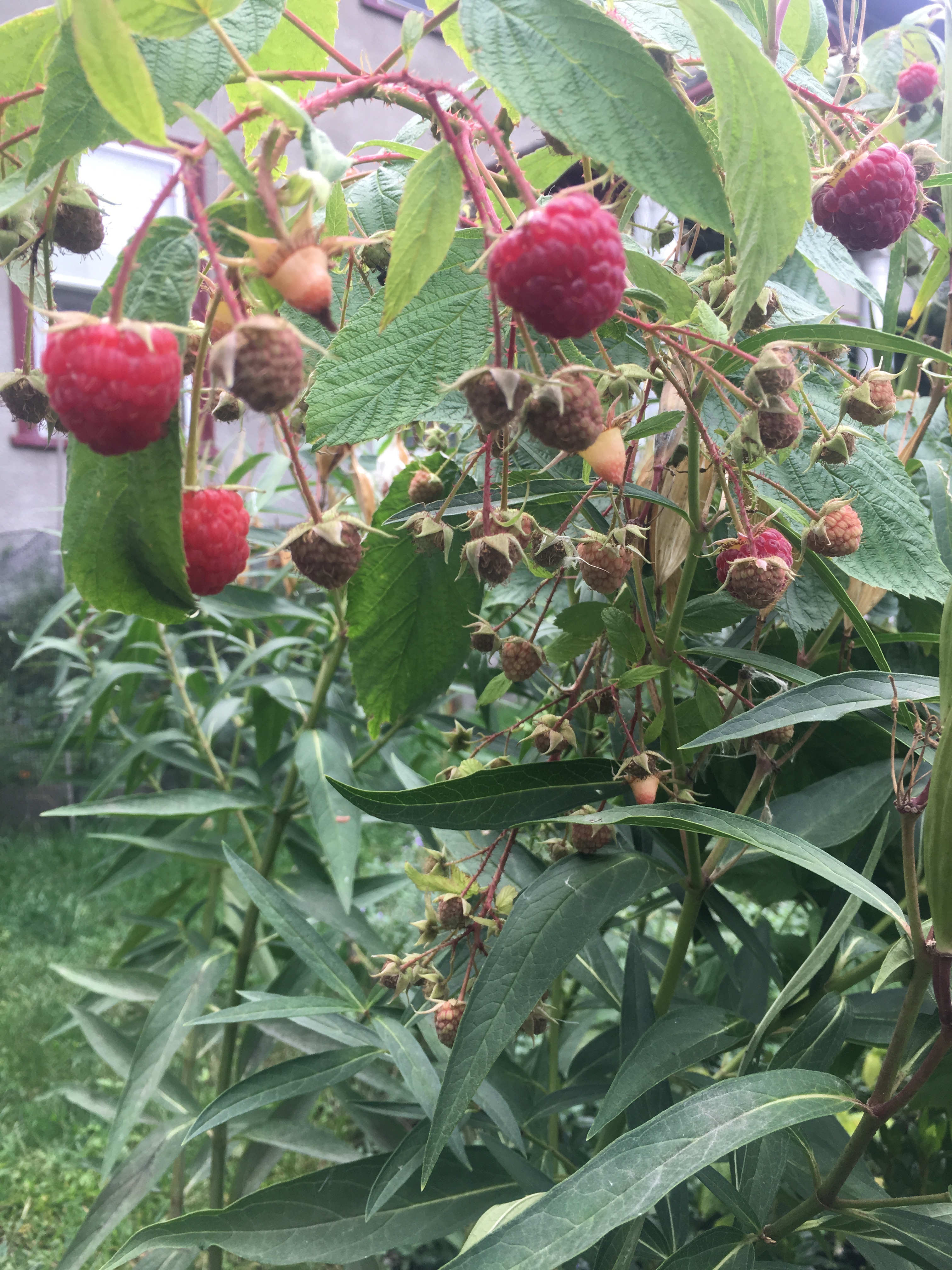 As you can see above, plenty more Raspberries for the picking each day for the foreseeable future. I suspect lots of fresh daily, and enough to freeze. A decent batch of Jelly shall happen this year - watch for the post! Last year, I made a couple of 750ml bottles of Raspeberry Liquer, and they are not done yet, so, time for some jam or jelly.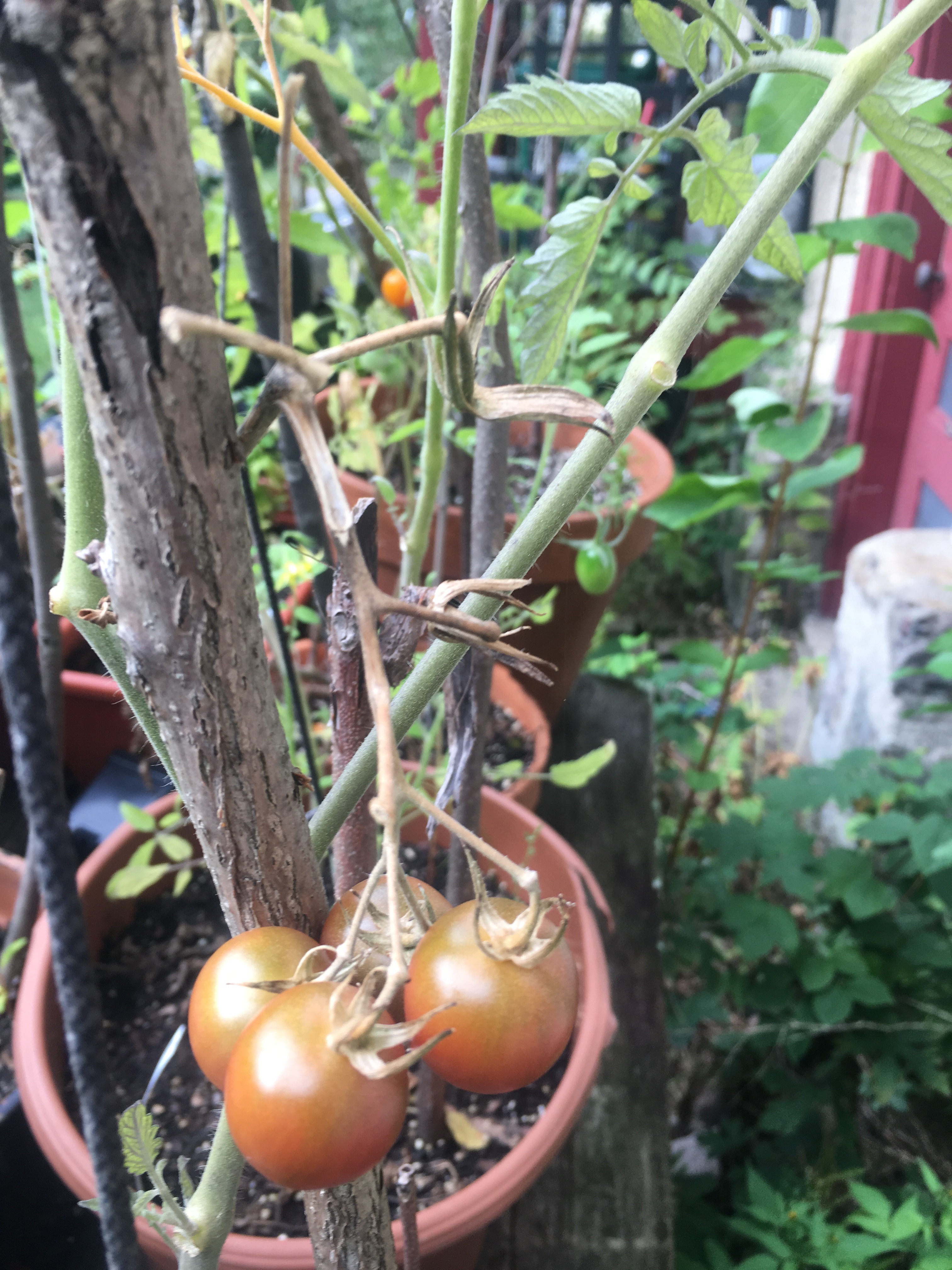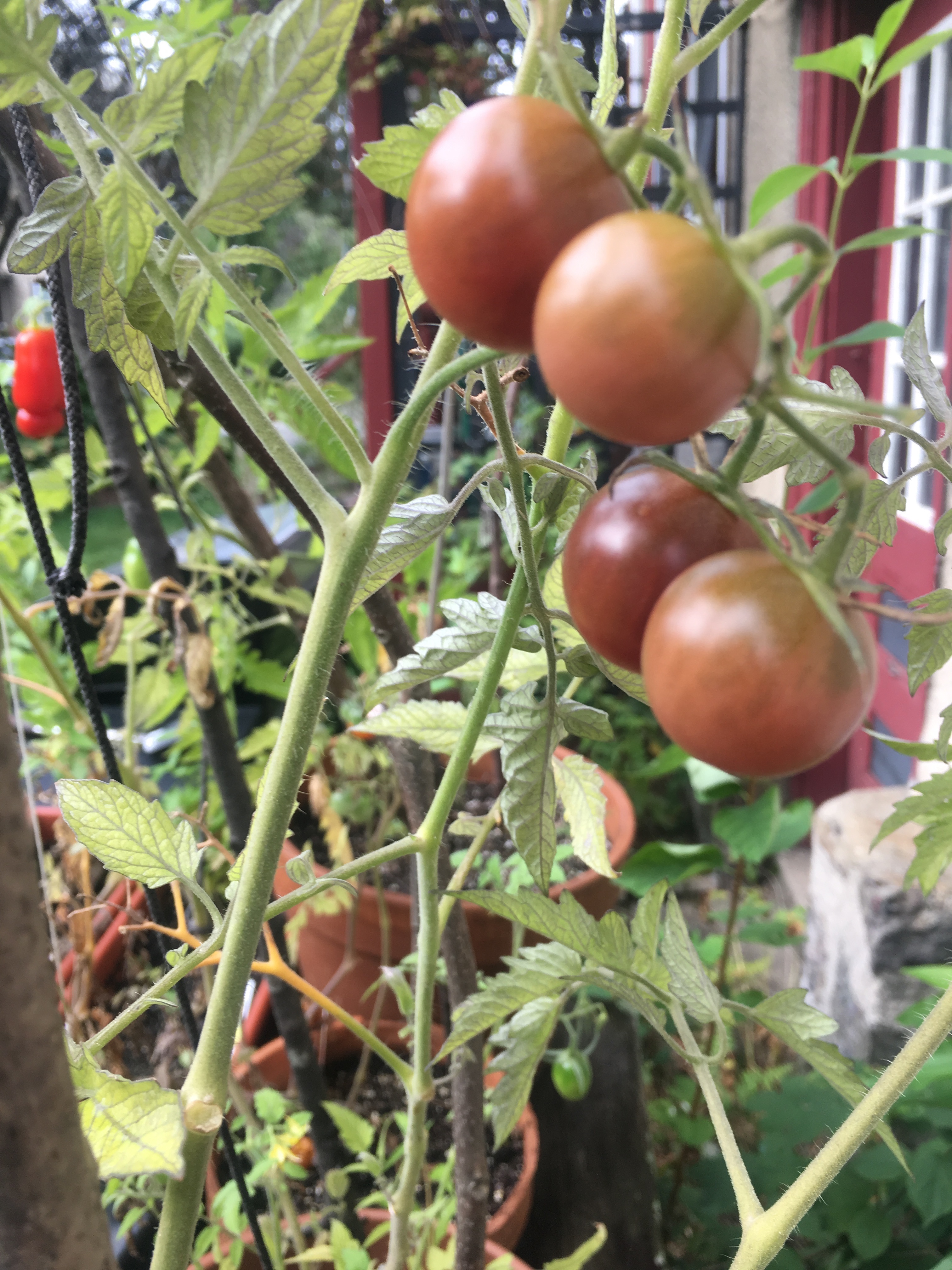 the Grape Tomato still have about a dozen left, to harvest. Not much else.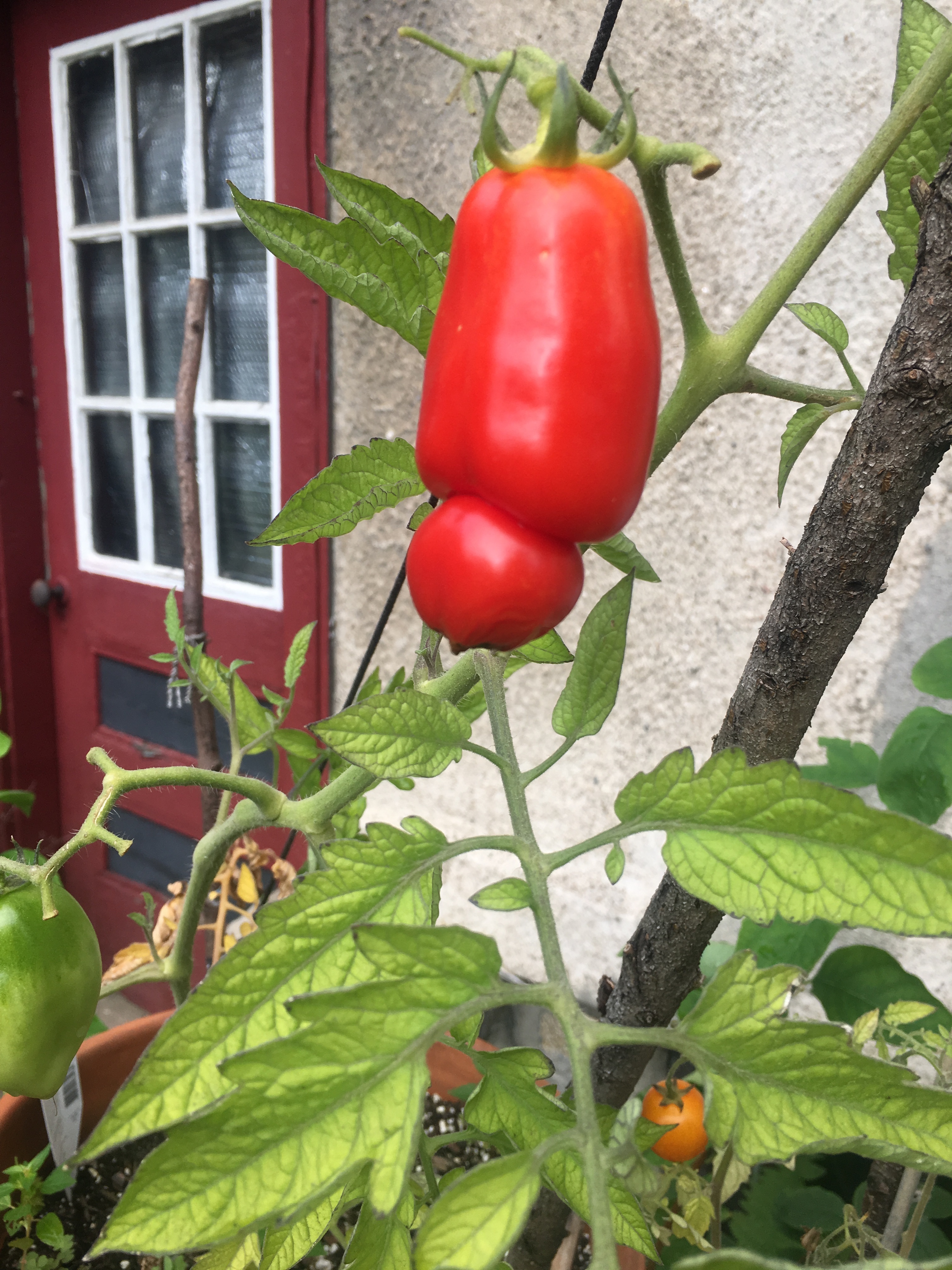 Last of the San Marzano Plums, and in the background, an orange cherry tomato!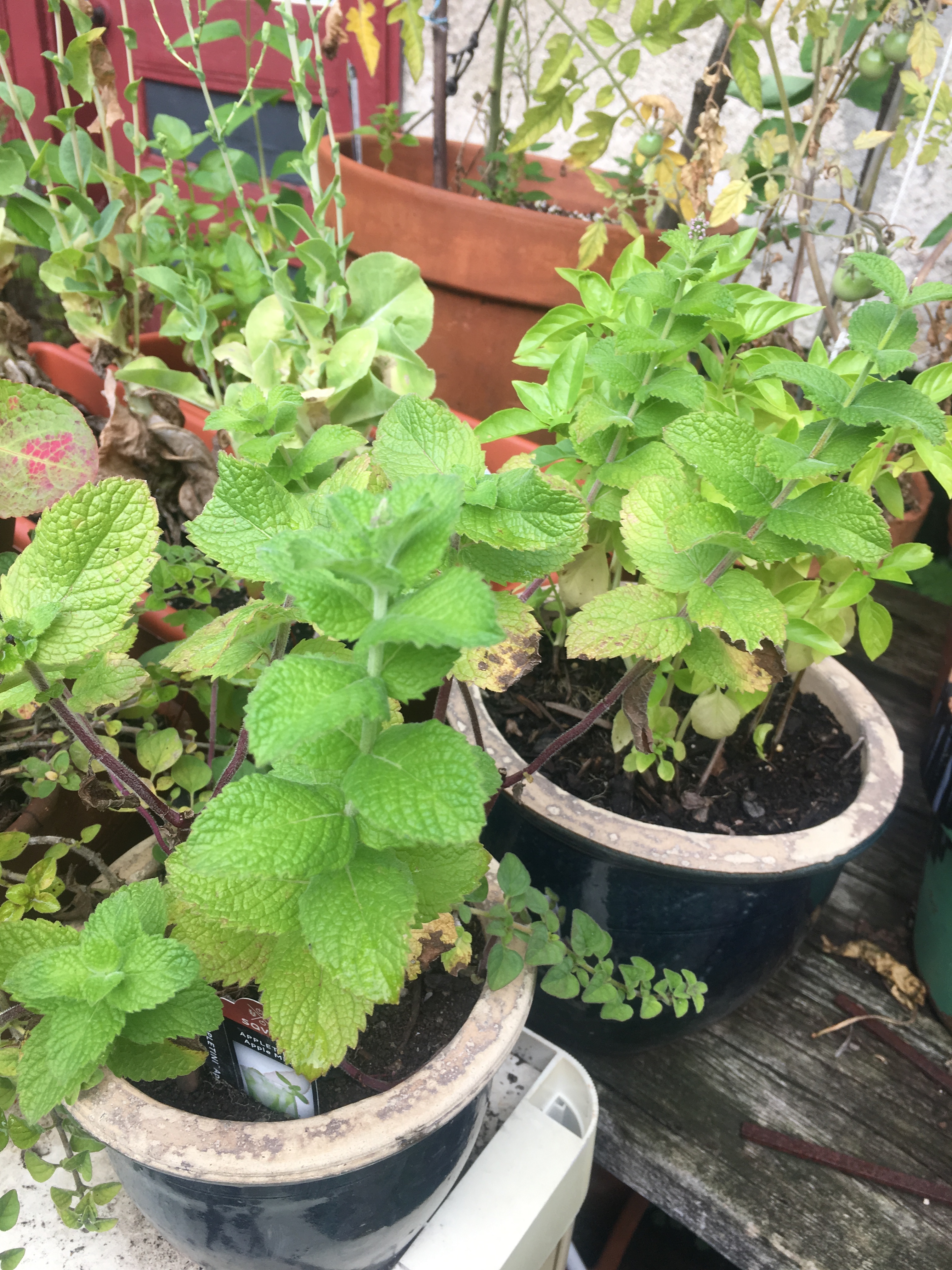 In the foreground, in blue pot is Appletini Mint growing, and the blue pot behind, is one of many types of Basil.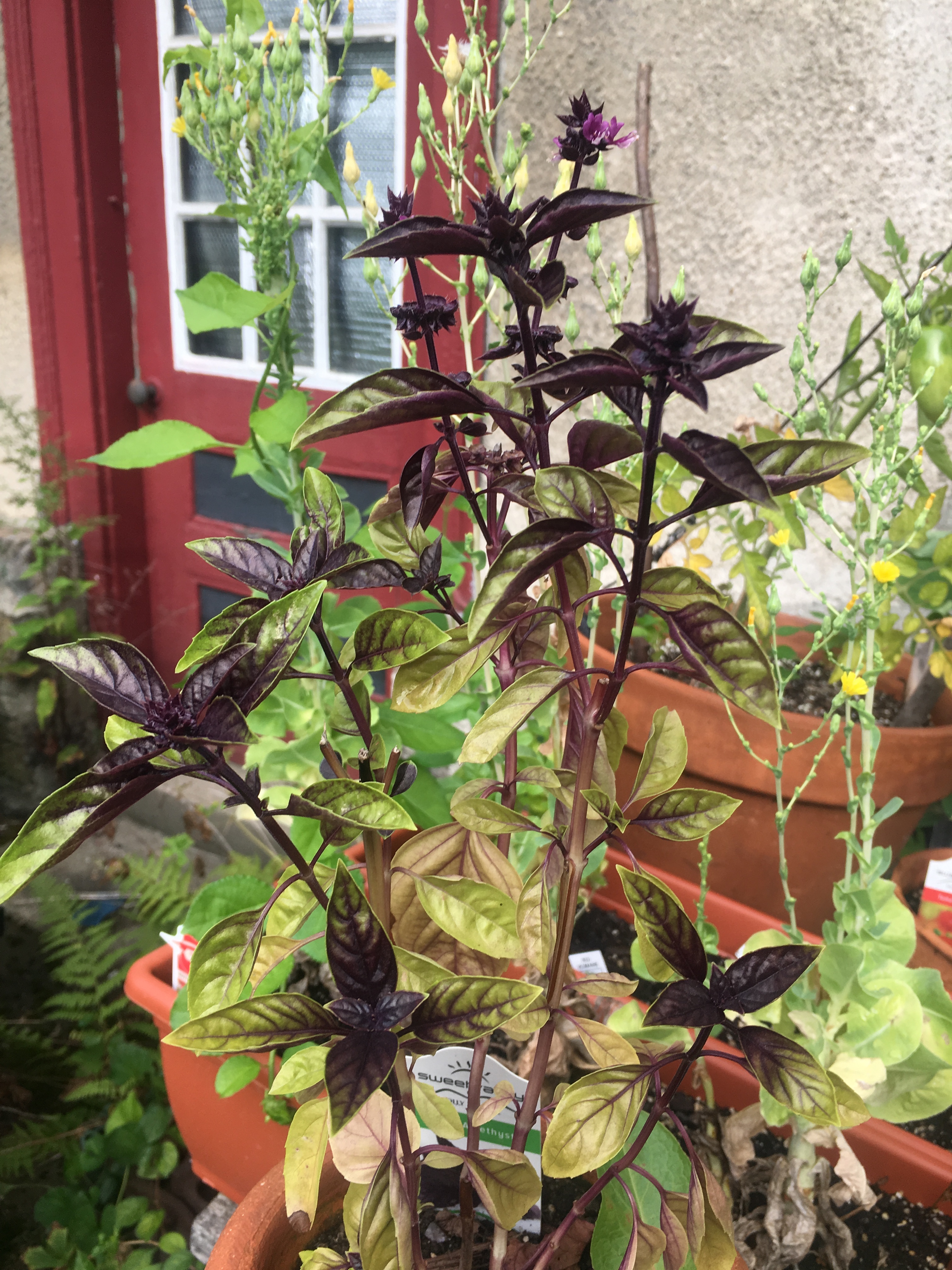 As I've mentioned before, the Chocolate Basil growing...and it seems to be going green?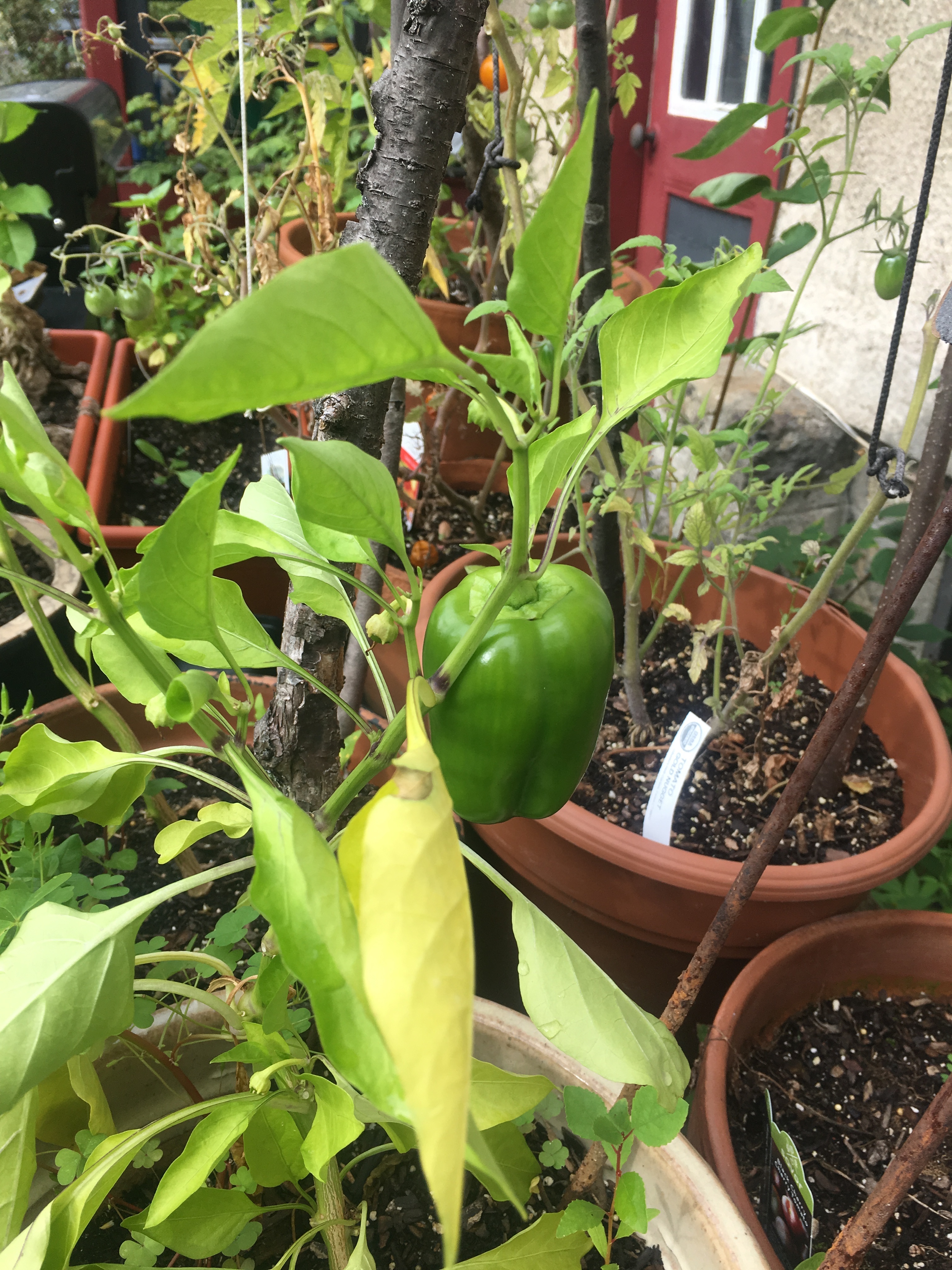 The last of my sweet Yellow Pepper, I also see some small ones, but I suspect the cold will stunt them before they fully mature.


For those who heard me talking, this is one of 3 Hanging Strawberry plants, around my gardens. Used to do them in pots, but, it turns out, all I was doing was growing strawberries so that squirrels and rabbits could take on bite of each piece of fruit and leave the rest...

So, what's left? I'll water, and harvest... in the late fall, I will make some jelly, and hope to post those pics and a write up.
Next spring, I'll do a larger raised bed, so that I can plant my Beach plum plants. I'll also add another table, to use for more potted garden plants.

It's always easy, btw, to talk about what I will do! Actually DOING IT, now.... that's the hard part!
Always, I strive to give back
To the animals and birds around me
to put more plants in than I take out
And be a good steward for the world around me!
All Photos by Bluefin Studios.
More of the Garden Stories and Photos