You're as cold as ice
You're willing to sacrifice our love
You never take advice
Someday you'll pay the price, I know…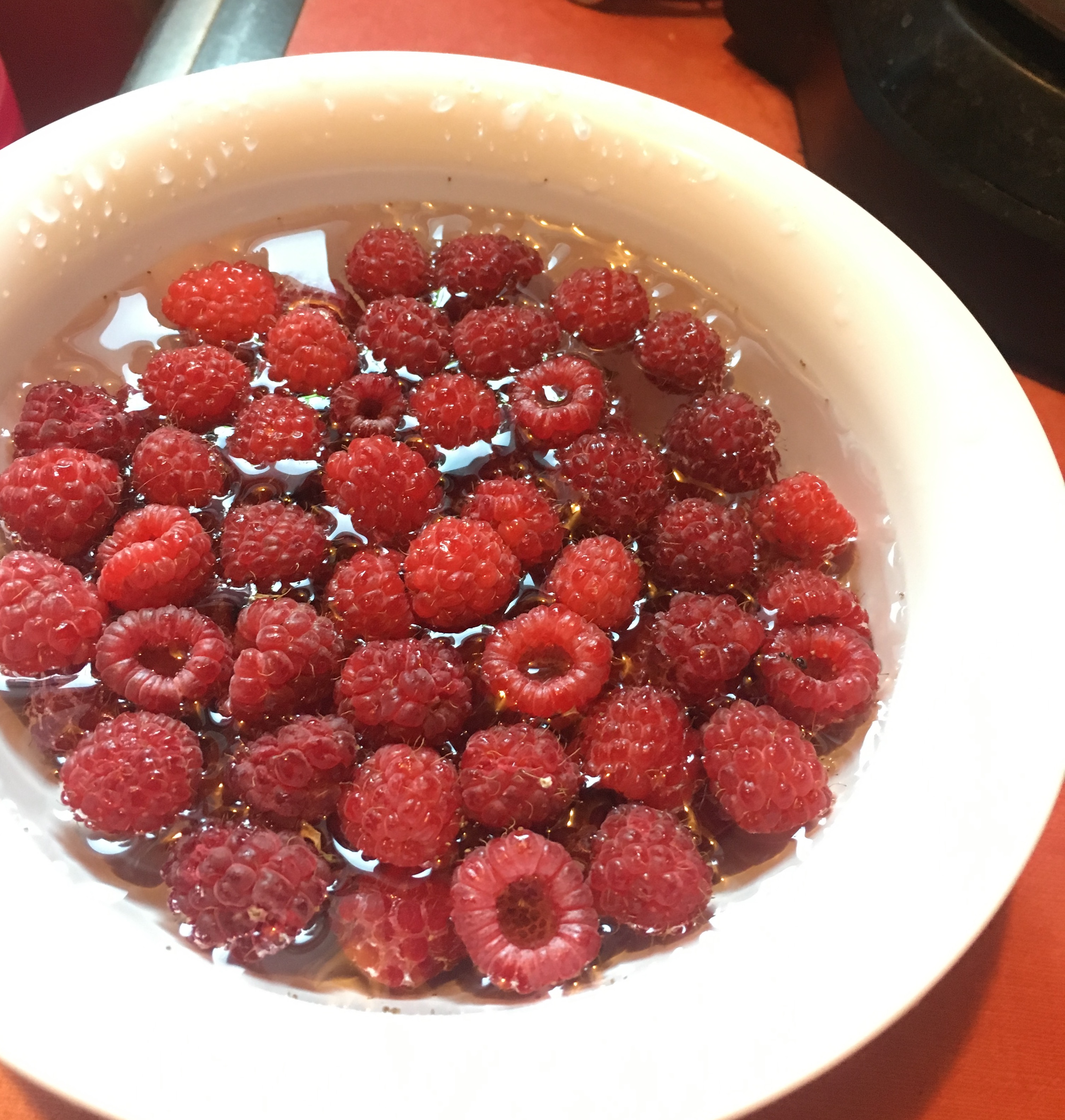 Winter Is Coming!
Not today, nor tomorrow, but, west of here, not far, we have Frost Warnings Overnight. So, fairly soon, we're going to come to an end to the growing season. It's been good. Really good, so far. Pictured above, that's another bowl... I grab about that amount daily now, wash the raspberries, and freeze then. I'll pick another third of a bowl daily for the fresh fruit... but the frozen ones will end up in Raspberry Jelly.
Looking at the underside of many branches, I see a lot more fruit ready..., so, at least for the next few weeks, I will keep picking about a pint, to a quart, daily.
US National Weather Service Boston, weather map screen shot
Frosty Night Ahead, for many!
So, Recap, what's been growin'?

From my chocolate pepper? 3
Sweet yellow pepper? 3, with two more to ripen, possibly two after that, but I suspect they are too small to get there, before the frost.
on my San Marzano plum plant? about dozen tomato so far, with, I think two or three more, before frost.
For the Yellow Gold cherry tomato, a couple dozen tomato, with another few or so to come.
On the Black Cherry, another couple dozen, at least half a dozen, maybe as many as a dozen, depending on luck.
The Sun Gold, another dozen, but nothing in the pipeline.
Tons of basil, chocolate basil, oregano, Greek oregano, thyme, we have two kinds of mint, Appletini, and including some from my Papou, decades ago, that I thought I lost, but came back! Quite an unexpected surprise.

LOVING my raspberry bush. I bought it in a quart pot, 5-6 years ago. It's VW sized, now. I pick a small bowl every couple days fresh for the morning yogurt, and I have been freezing about pint-quart each couple days. I will make some Jelly, come fall when it is all done fruit for season.

Strawberry Plant
Well, our hanging strawberry plant, this year? kinda lame. not much, a half dozen, maybe dozen tops, compared to previous years, very small yield. Same watering technique, location and fertilizer... perhaps, it's a fluke and the plant itself was to blame.

Yup, Winter Frost Warning ahead, and, Winter Is Coming!

Cold As Ice!
- - Foreigner
Always, I strive to give back
To the animals and birds around me
to put more plants in than I take out
And be a good steward for the world around me!
All Photos by Bluefin Studios. (Except, US National Weather Service Boston, weather map screen shot)