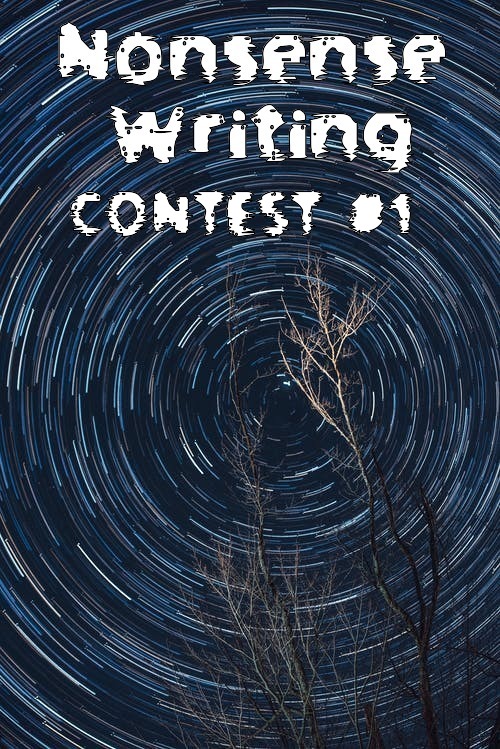 source edited in LunaPic
I stumbled on this contest on the last day by reading @snook's entry - which led me to read @enginewitty's entry and @thehive's entry - so naturally, I had to try to get in it as well. This is a really cool contest by @rycharde and although this one expires today, I have a feeling that there will be more. Go Here to his post to see the details and get the links to all the other cool entries! So here is my NONSENSE poem - and this was actually harder to do that I thought it would be, but it was fun!
Blue Vortex
The kids were hanging from the ceiling like bats
All snug in their jammies with their feet in their hats.
The dog sat at the table reading King's latest book
As he waited for his snack of artichoke stew to cook.
Tumbling up the steps of the icy staircase
Mom cracked her head on the dining room chair.
The cat laughed till tears ran from her ears
As she pulled out a mouse from Mom's green hair.
The mouse grew some wings and flew off in a rage
Which pissed off the cat who ripped the dog's page.
The dog's resulting howl woke Dad from his sleep
And he rolled out of the fireplace to find Mom in a heap.
Mom woke from her stupor and slithered under the bed
"The blue vortex is coming for us" is what she said.
The house dissolved around them as day became night
Suddenly up became down and left became right.