Guess who went rock hunting again? ME!! This new hobby of mine is really cool.. also I ended with a sunburn... I'm not always lucky when it comes to quartz but this time I got some souvenirs ha..ha..ha... Let's see the goodies I found!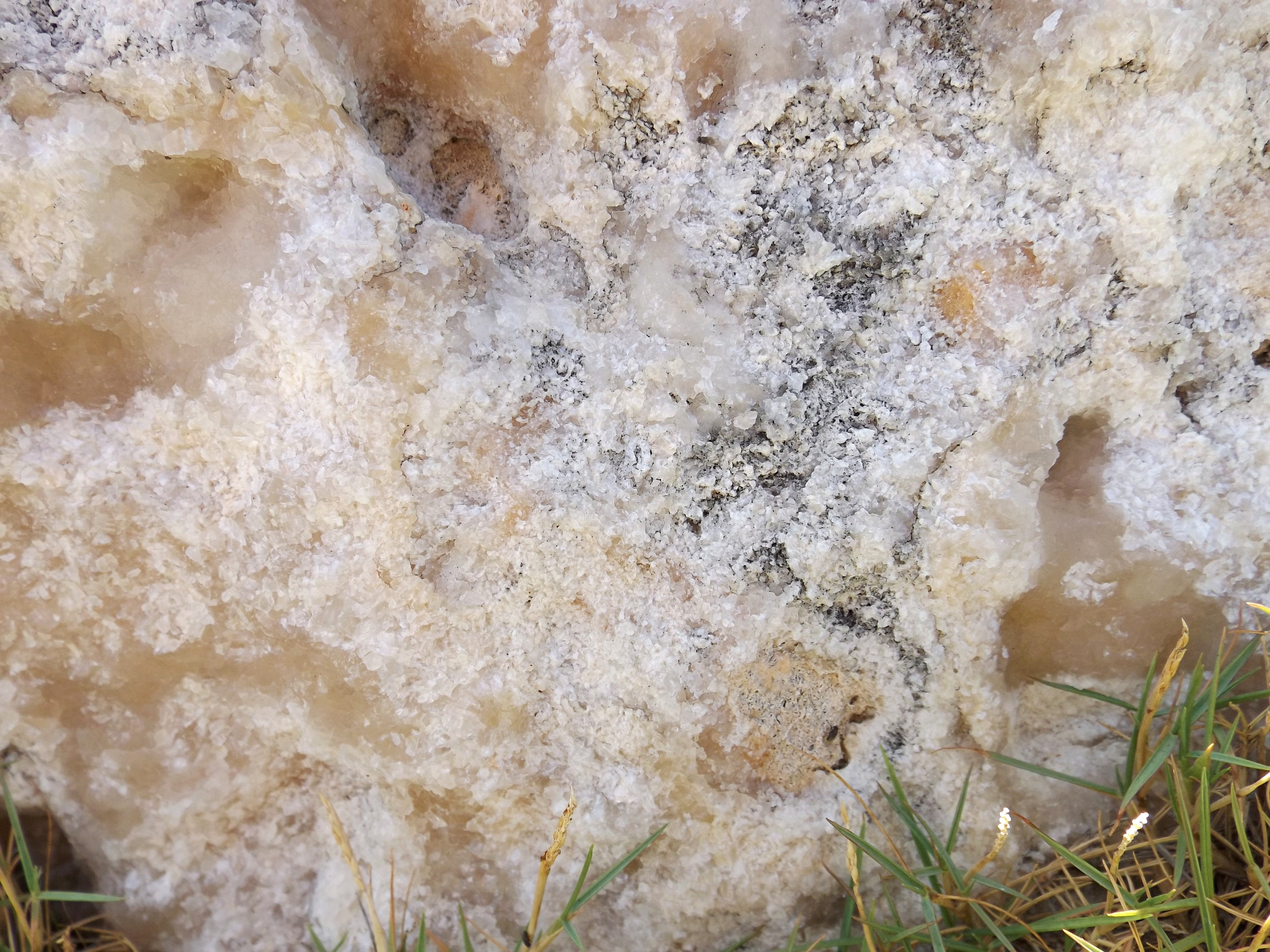 I'm not an expert (obviously) but this precious here have quartz and crystalized salt. Zoom the thing to see the salt (totally ignore the not so good quality of my super crappy camera please and thank you!) Can you see the crystalized salt surrounding the quartz?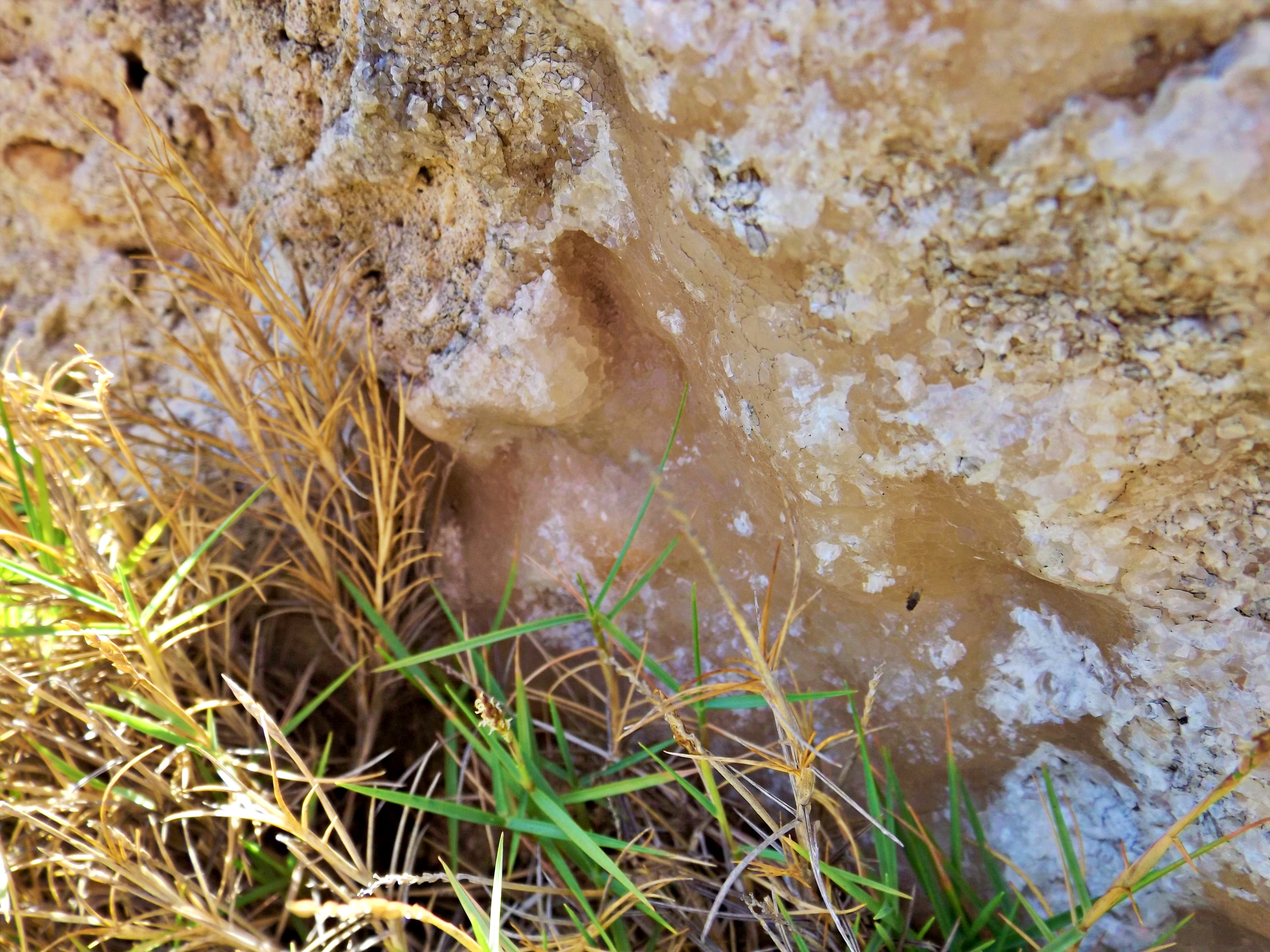 Here you can see the salt layer is a thick one and hides perfectly fine the quartz inside the rock. Maybe that's why the stone still there cause people go and take chunks of the rocks and that's why I never get a nice piece of quartz... that and I never bring a chisel or hammer with me... crappiest rock enthusiast ever, I know!
Thing is a pretty crystal, thats how it looks before all the polishing and blah blah people do to make you buy it at the market. I still remember what a junkie told me to get those crystals out of the stones "easily".... Make an over with hard aluminum panels (we call it zines here) make fire inside of them (like an outside oven) and put the stone inside. Let it burn and then throw water on it, that will make the stone kind of soft and easy to break without screwing the crystals inside. I have to try that method if I ever managed to bring one of those big stones home.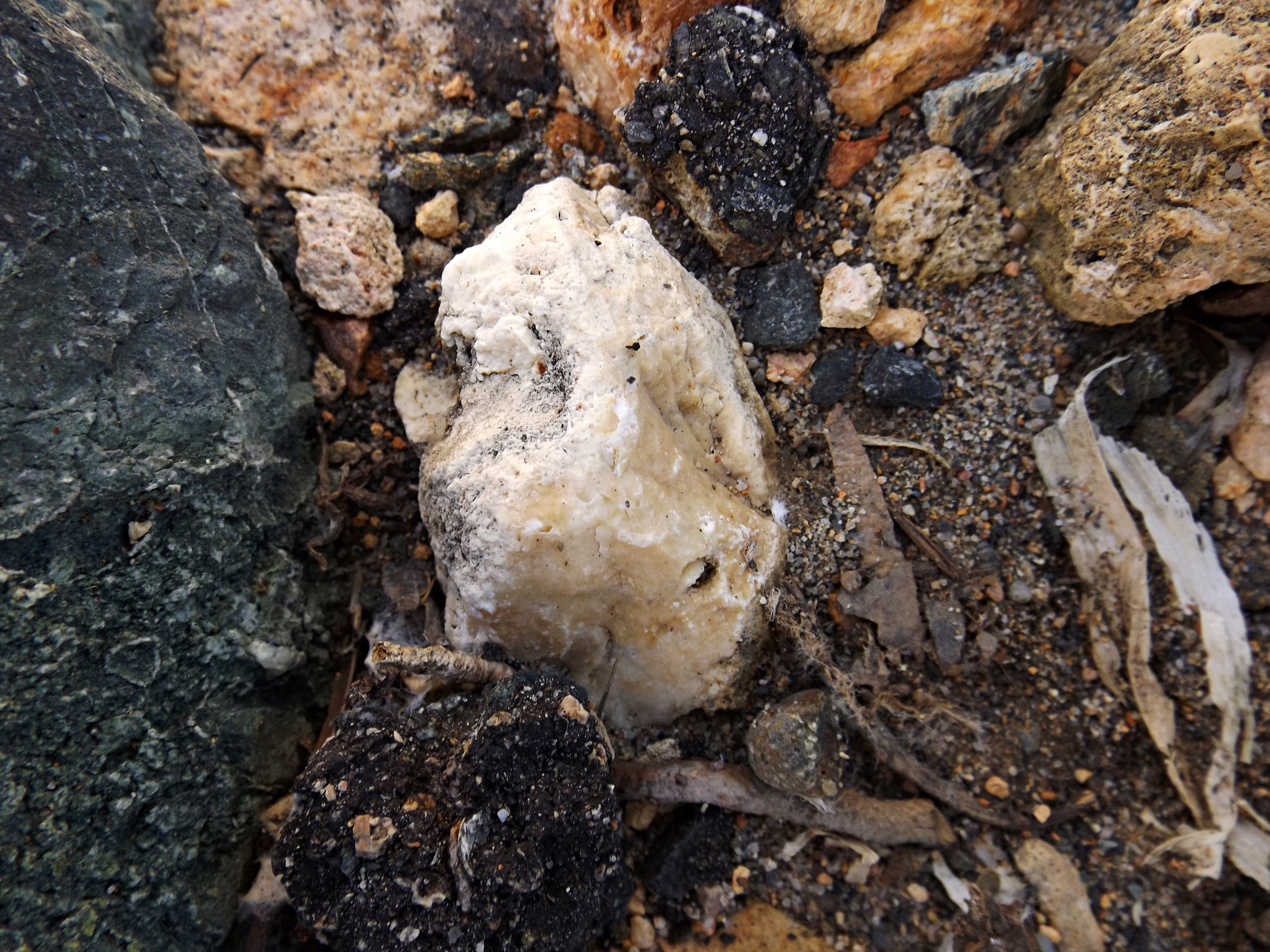 There was cool stones like this one covered in crystalized salt but this was kind of melted. It was soft to the touch and it wasn't heavy. No idea if it had something inside it was too pretty to screw it.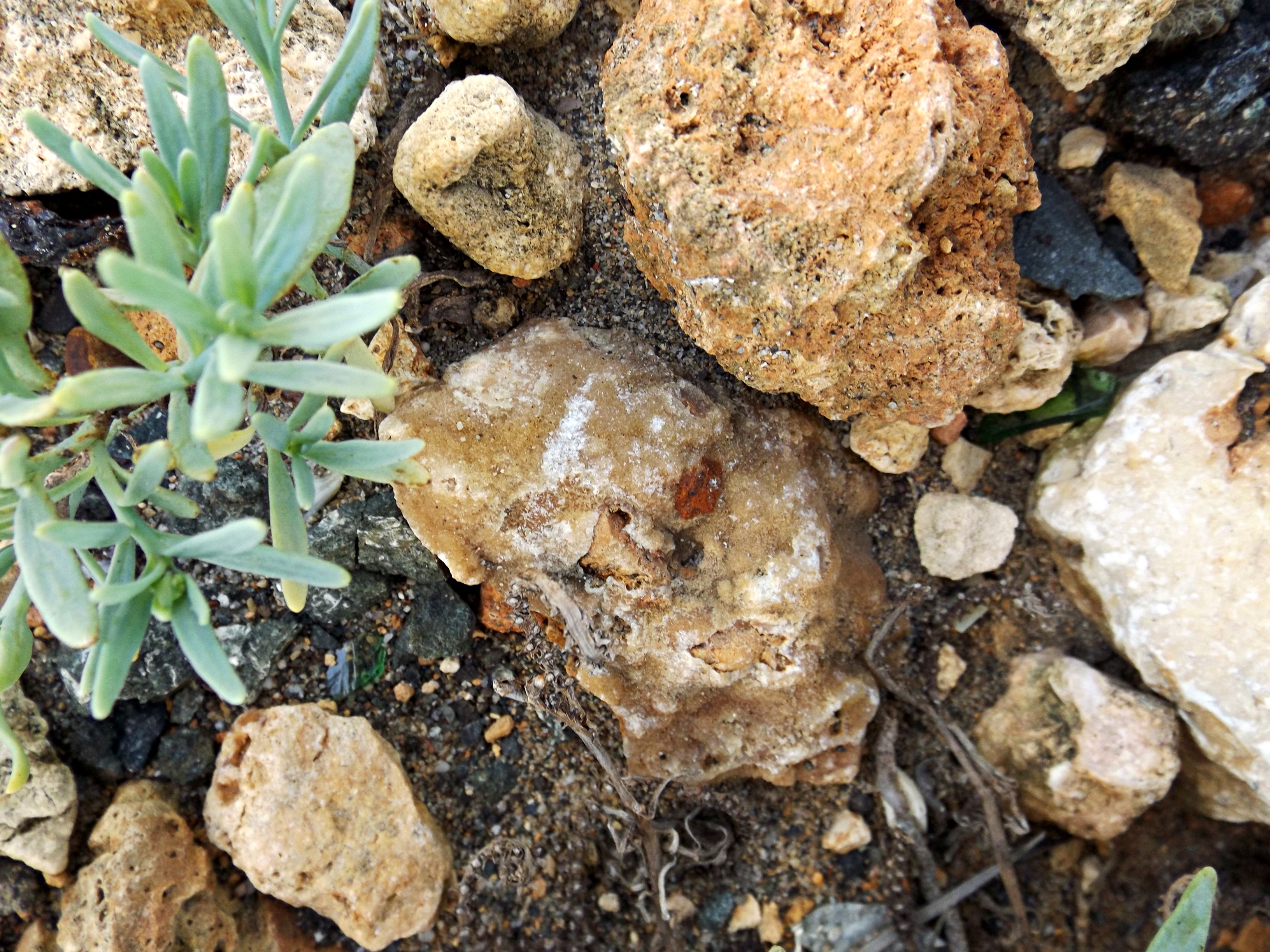 Now this gorgeous over here is the perfect example of melted salt! Can you see the layer of salt? In some parts you can see the stone, some rust spot that makes it prettier cause I totally love rust and that cool melted salt layer... next to a nice succulent. Vegetation is always nicer and greener near this stones, my best guess is because of all the minerals they have and quartz are known for canalizing energies... but once again, I'm not an expert so probably I'm just talking nonsense here hehe.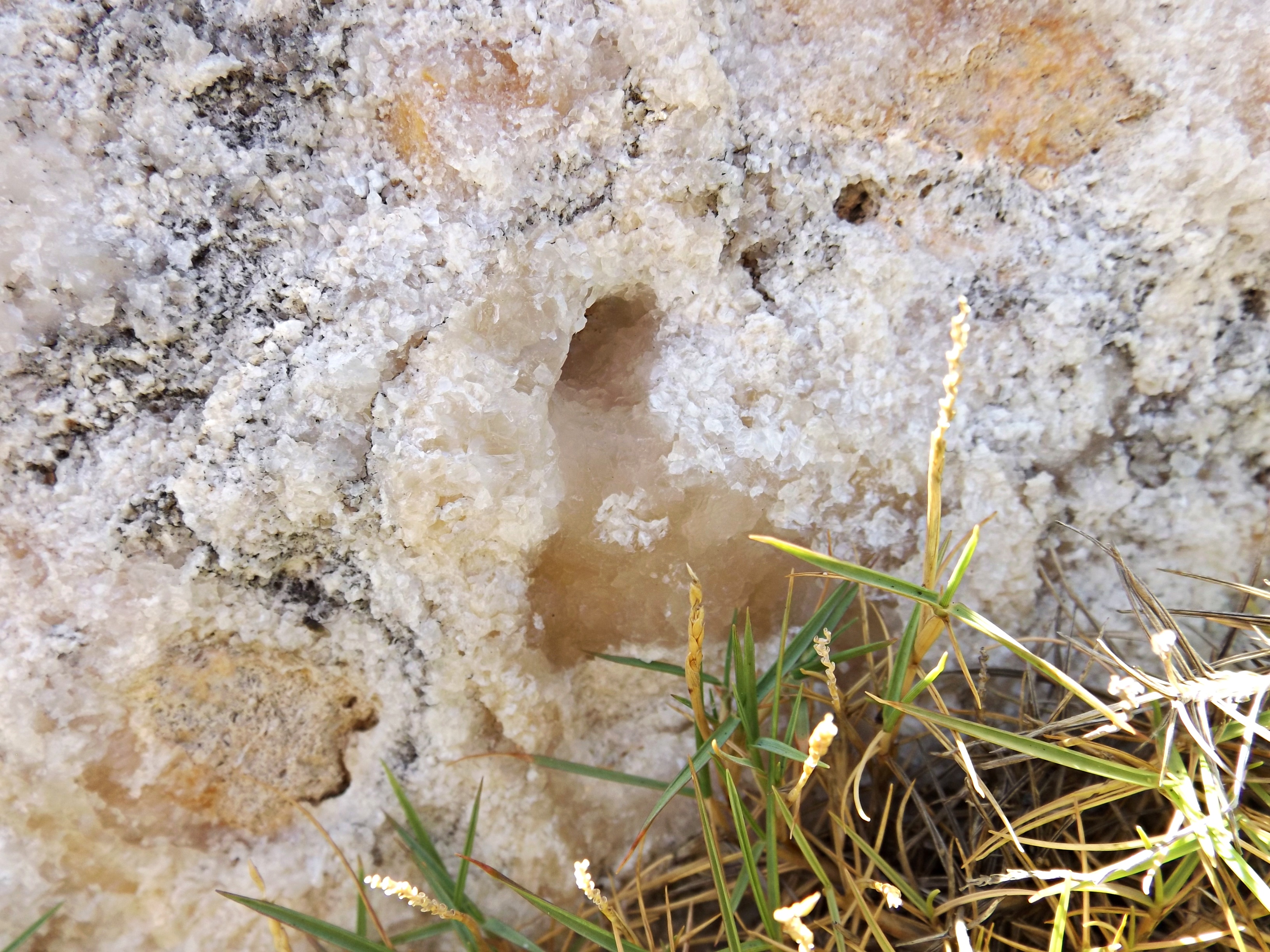 Another look at the big stone... That funny "hole", tho.. 😅... It seems something were there aaand like always someone took it... This stones were found in Cataño, Puerto Rico. Hope y'all enjoyed all the cool stones in here!
---



Vote for @qurator as a Witness HERE
Just type qurator in the box!