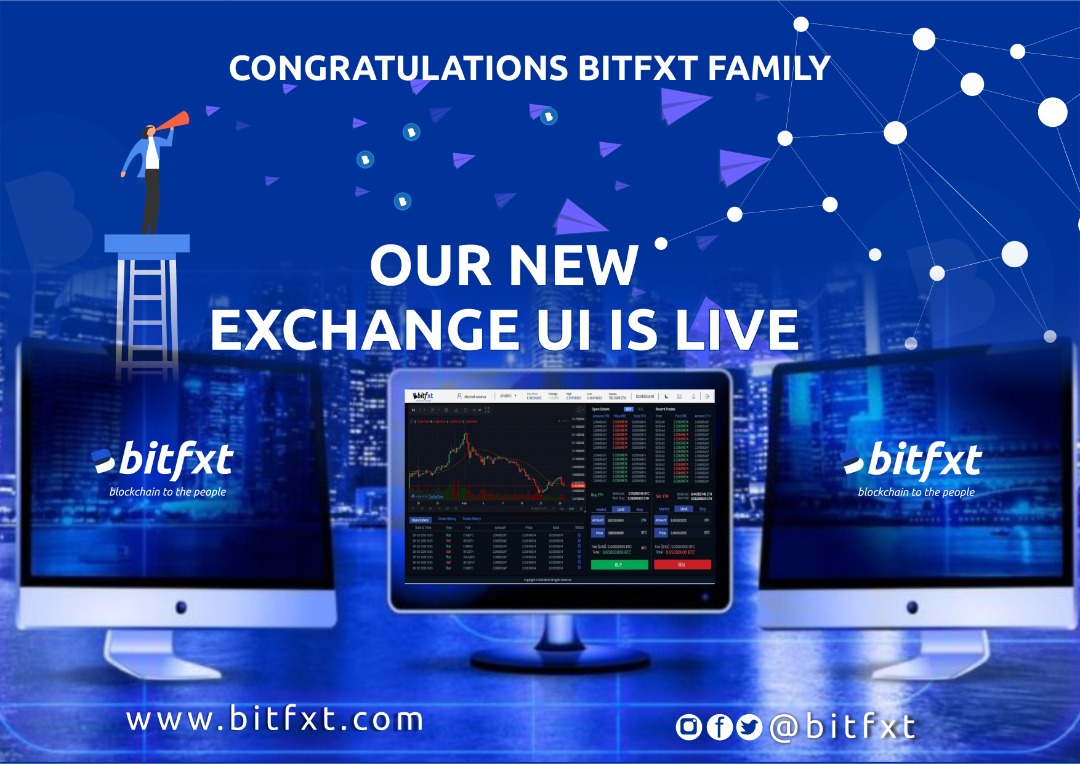 ttps://cdn.steemitmages.com/DQmRKPeZxZ4DxssKNT49wFBTwZZnVFUSgaNtUn5dQ4wFQqP/bluline.png
Giving every user an amazing experience is the major goal of every innovative platform. Not withstanding, the ability to ensure that users receive a good experience from an platform is a product of research and analysis on the part of the com company.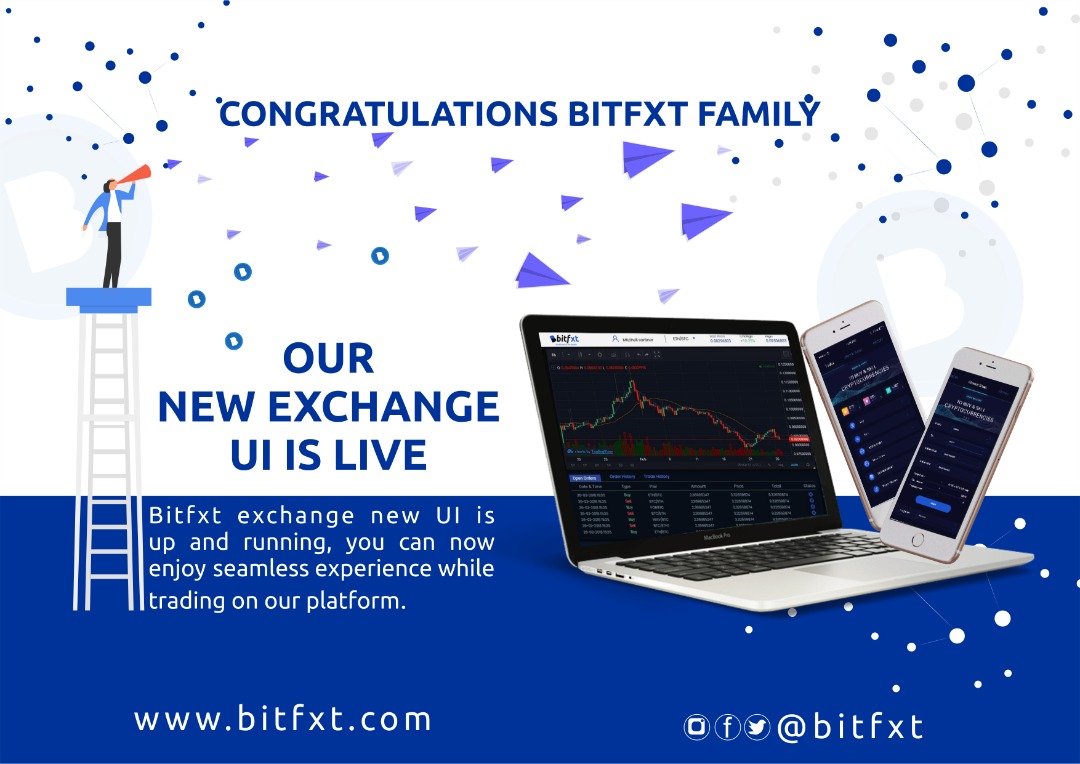 tt://cdn.steemitimages.com/DQmRKPeZxZ4DxssKNT49wFBTwZZnVFUSgaNtUn5dQ4wFQqP/bluline.png
Since inption, bitfxt Team have constantly worked towards the actualization of a global brand that will enable everyone have access to blockchain technology in a very simple and lucrative way. We have undergone series of research and developments to bring forth the new and innovative user interface across all our apps and platfotforms.
Bitfxt Eange and Apps now come with an Improved User Interface Design which will make interacting the ecosystem much more fun and the experiences of all users effective towards creating a global brand and maximizing the reach across boundariearies.
Visit wwtfxt.com to checkout our new exchange UI, and update your Apps to view the updated Interfaerfaces.
faces.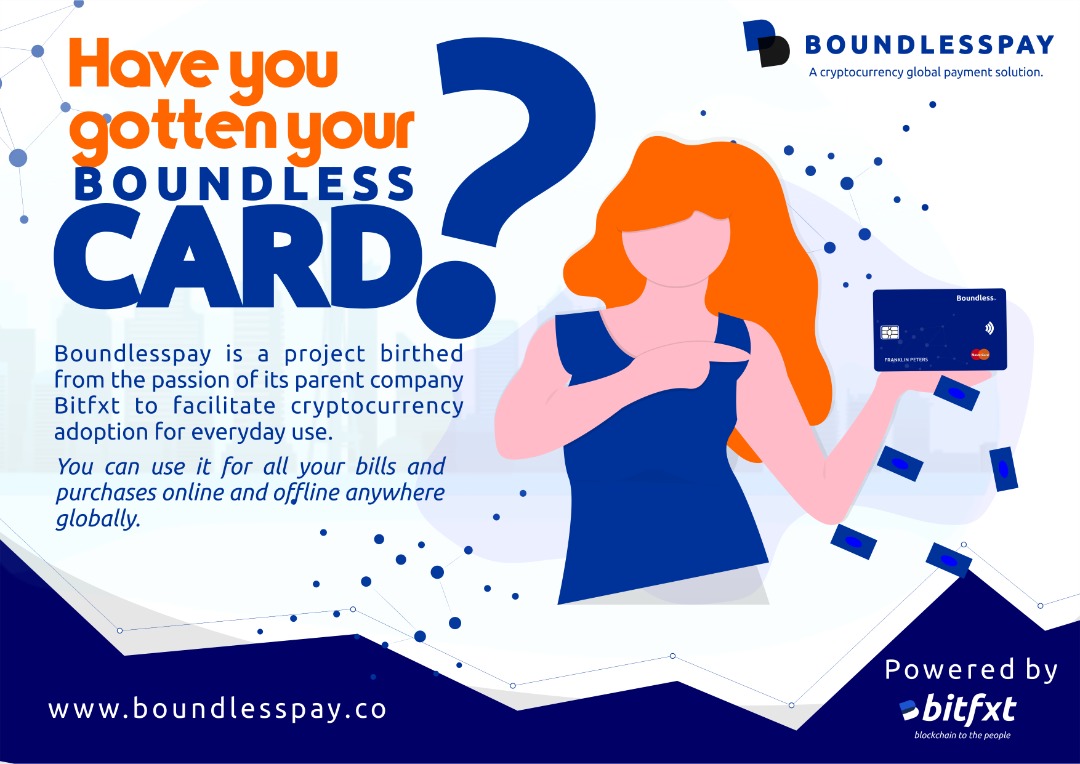 Join Our Social Media Channels to be Part of our Ongoing Campaigns, You stand a Chance to win lots of Amazing Prices.
centes://cdn.steemitimages.com/DQmRKPeZxZ4DxssKNT49wFBTwZZnVFUSgaNtUn5dQ4wFQqP/bluline.png# BoundlessPay Card :

BoundlessPay Website you can now order for your prepaid Cards, which can be used for all types of transactions across several platforms. Login to your vault to request for it.
#### Head over to BitFxt Exchange to trade Bitcoins, Ethereum and Other Cryptocurrencies. You can Also Purchase BXT Coins on latoken Contract: https://bit.ly/2I6wDuACheck out Our Academy, for amazing training Programmes.Follow us on Steemit for More Information About our PlatformDon't forget to Join our Twitter and Facebook Communities.!