ttps://cdn.steemitmages.com/DQmRKPeZxZ4DxssKNT49wFBTwZZnVFUSgaNtUn5dQ4wFQqP/bluline.png
Bitfxt Academy,as we all know is an arm of Bitfxt Technologies concerned with educating the masses about Blockchain technology, cryptocurrencies, bitcoin and Bxtcoin, in addition to ensuring that every members of our community worldwide are equipped, through decentralized learning, with the relevant skill to favorably compete in the global digital marketplace, skills including FOREX and Cryptocurrency trading, Graphics design sand Software develolopment.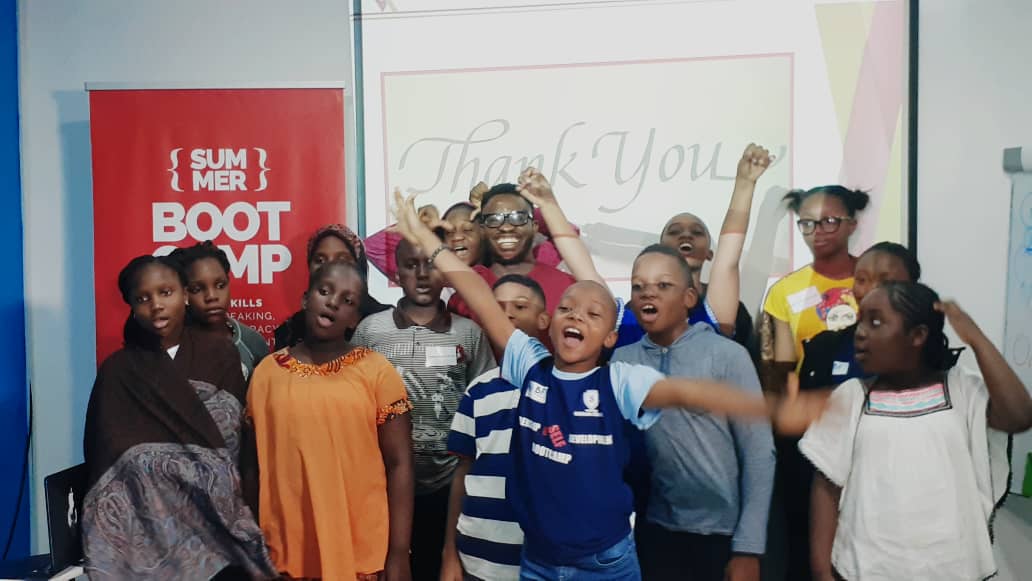 This weetfxt Academic Hosted a BFT Summer BootCamp For pupils from different schools in Lagos, Nigeria. In this Event,which held at Venya Hub, Providence Road, Lekki Phase 1, the Pupils were enlightened on the innovative features of the blockchain technology and its benefits to the popuopulace.

The SummtCamp, which was one of its kind was graced by the C.E.O of BitFxt Technologies, who strategically trained the kids on Blockchain, Cryptocurrencies and Bitcoin. This is a move to enlighten the next generation about the Blockchain network and to set the pace for global adoption of blockchain frontiers.
At Bitfxt Technologies, we are set to create a new ecosystem intertwining Blockchain technology with the way people live their lives on daily basis and we are utilizing very ingenious methodologies to achieve the te that.
BPay Premium Card :
Our Bpay Premium Card Request form is now available on Vault 3.0, you can now order for your prepaid BitFxt Debit Cards, which can be used for all types of transactions across several platforms. Login to your vault to request for it.

#### Head over to BitFxt Exchange to trade Bitcoins, Ethereum and Other Cryptocurrencies. You can Also Purchase BXT Coins on latoken Contract: https://bit.ly/2I6wDuACheck out Our Academy, for amazing training Programmes.Follow us on Steemit for More Information About our PlatformDon't forget to Join our Twitter and Facebook Communities.!