Not far from where we live right now is a Park called Wappa Park. This park lays in between the Wappa Dam and the Wappa Falls. Two days ago we decided to have a look at it and explore the area a bit.
Nicht weit von unserem derzeitigen Wohnort entfernt befindet sich ein Park namens Wappa Park. Dieser Park liegt zwischen dem Wappa-Damm und den Wappa-Wasserfällen. Vor zwei Tagen haben wir beschlossen, es uns anzusehen und die Gegend ein bisschen zu erkunden.
---
The main purpose of the Dam is the same like the last one we visited. It´s to supply bottled water for some parts of the sunshine coast region.
Unfortunately the recreation use of the lake and it´s surroundings is very limited. It´s not allowed to either swim, kajak, jet ski or do any other activities on the lake. It´s also forbidden to camp in that beautiful park, although it´s very inviting to do so.
But it is a nice spot to spend a afternoon and just relax under one of the many big trees or have a barbecue on one of the two electric barbecues in the park.
Es liefert Trinkwasser für einige Teile der Sunshine Coast Region.
Leider ist die Erholungsnutzung des Sees und seiner Umgebung sehr begrenzt. Es ist nicht gestattet, auf dem See zu schwimmen, Kajak zu fahren, Jetski zu fahren oder anderen Aktivitäten nachzugehen. Es ist auch verboten, in diesem wunderschönen Park zu campen, obwohl es sehr einladend ist, dies zu tun.
Aber es ist ein schöner Ort, um einen Nachmittag zu verbringen und einfach unter einem der vielen großen Bäume zu entspannen oder auf einem der beiden Elektrogrills im Park zu grillen.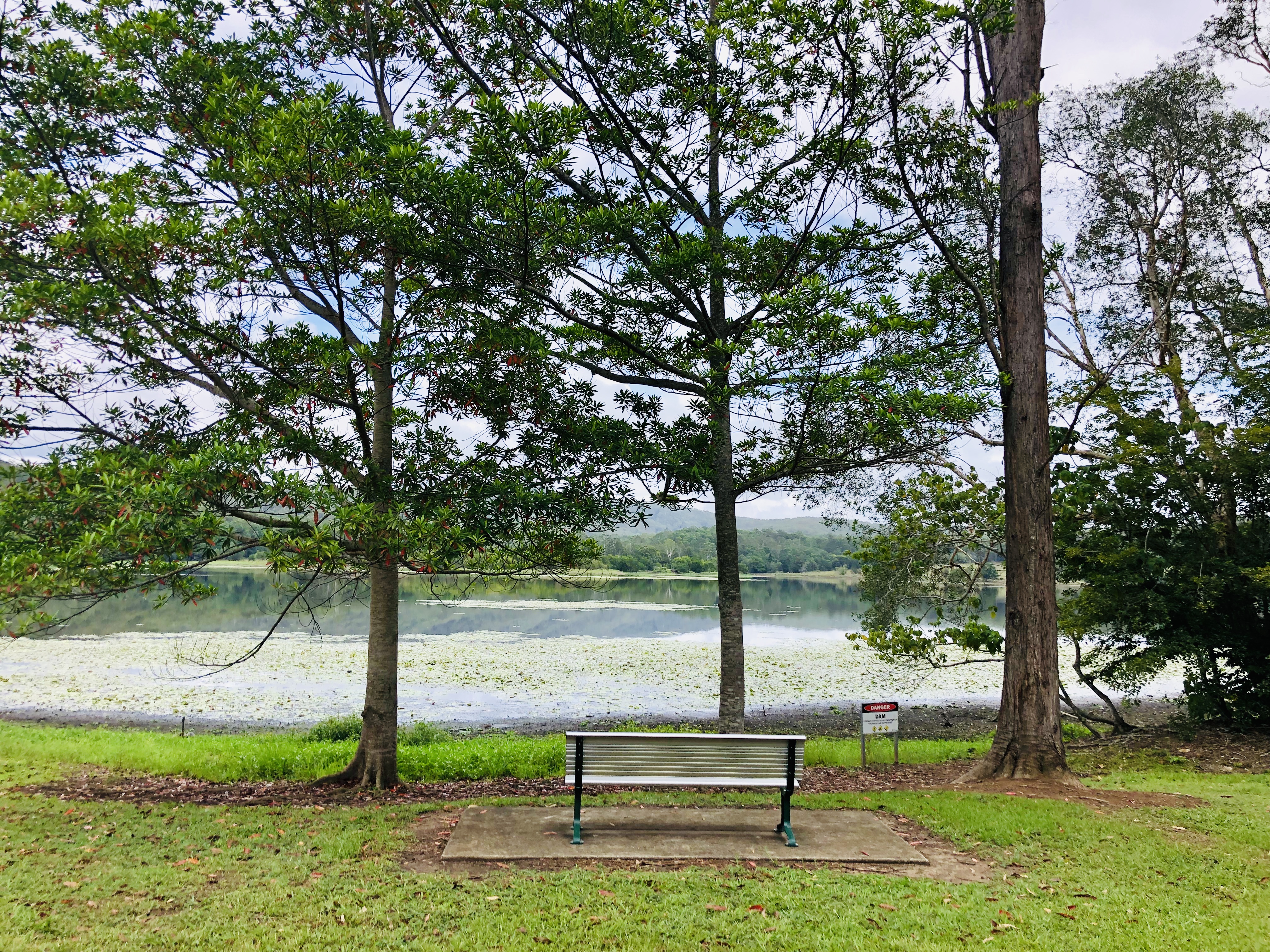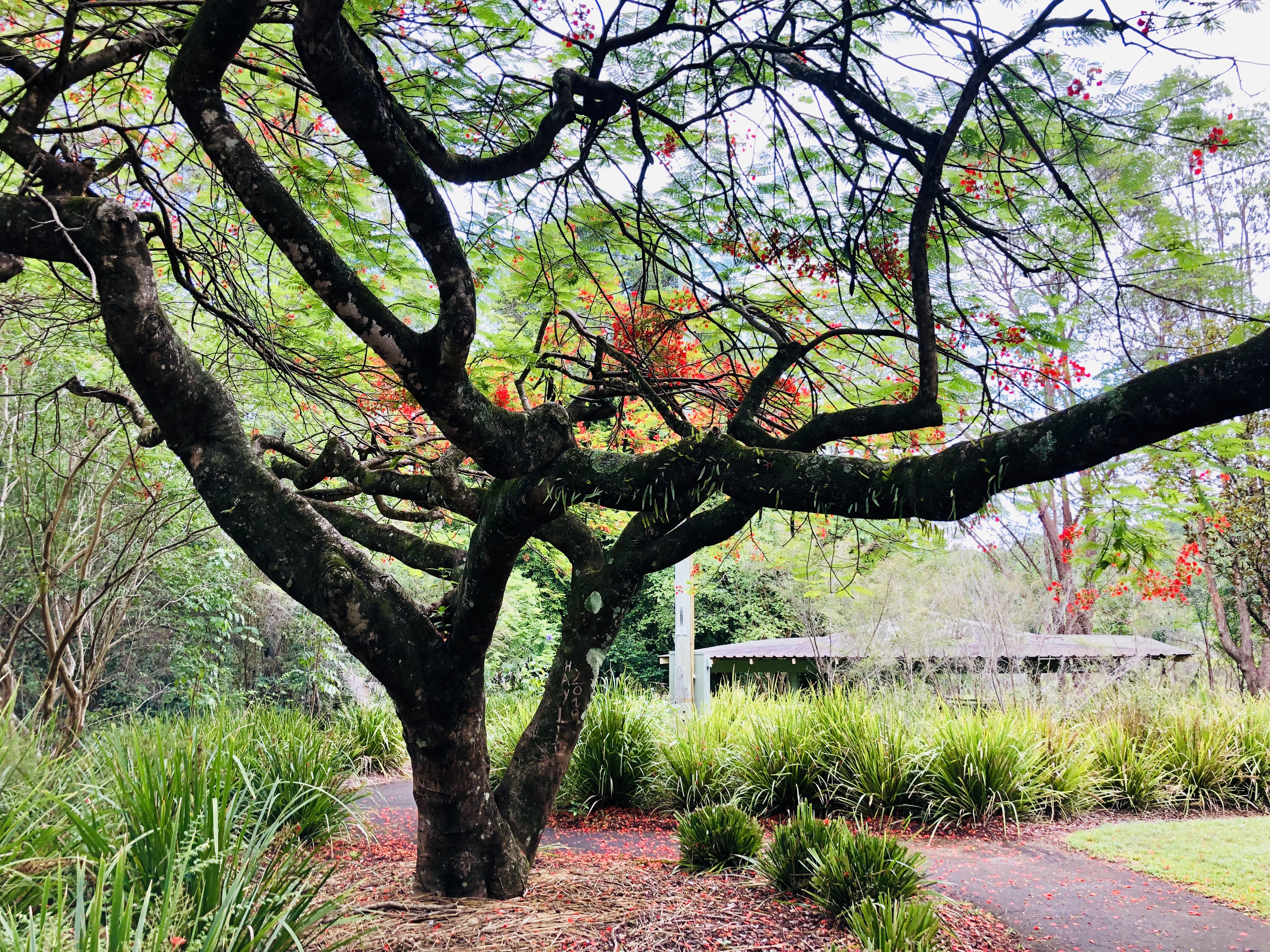 ---
Only a few steps away are the Wappa Falls which are actually fed by the dam if there is to much water in it. Due to the dry weather there was little to no water running through the falls. Same like in any other falls at the moment.
Nur ein paar Schritte entfernt liegen die Wappa Falls, die bei zu viel Wasser vom Damm gespeist werden. Aufgrund des trockenen Wetters lief kaum bis gar kein Wasser durch die Wasserfälle. Wie bei jedem anderen Wasserfall im Moment.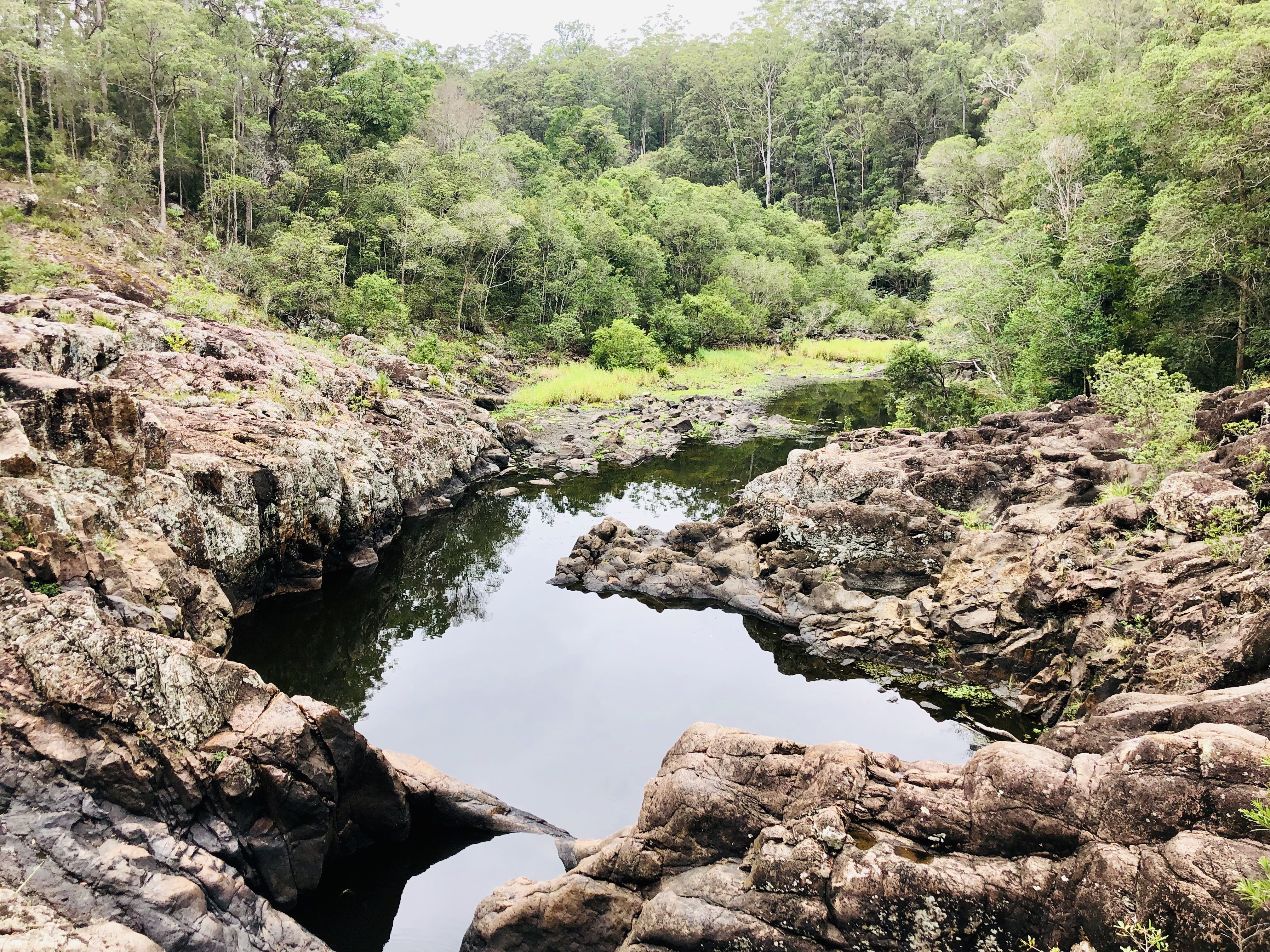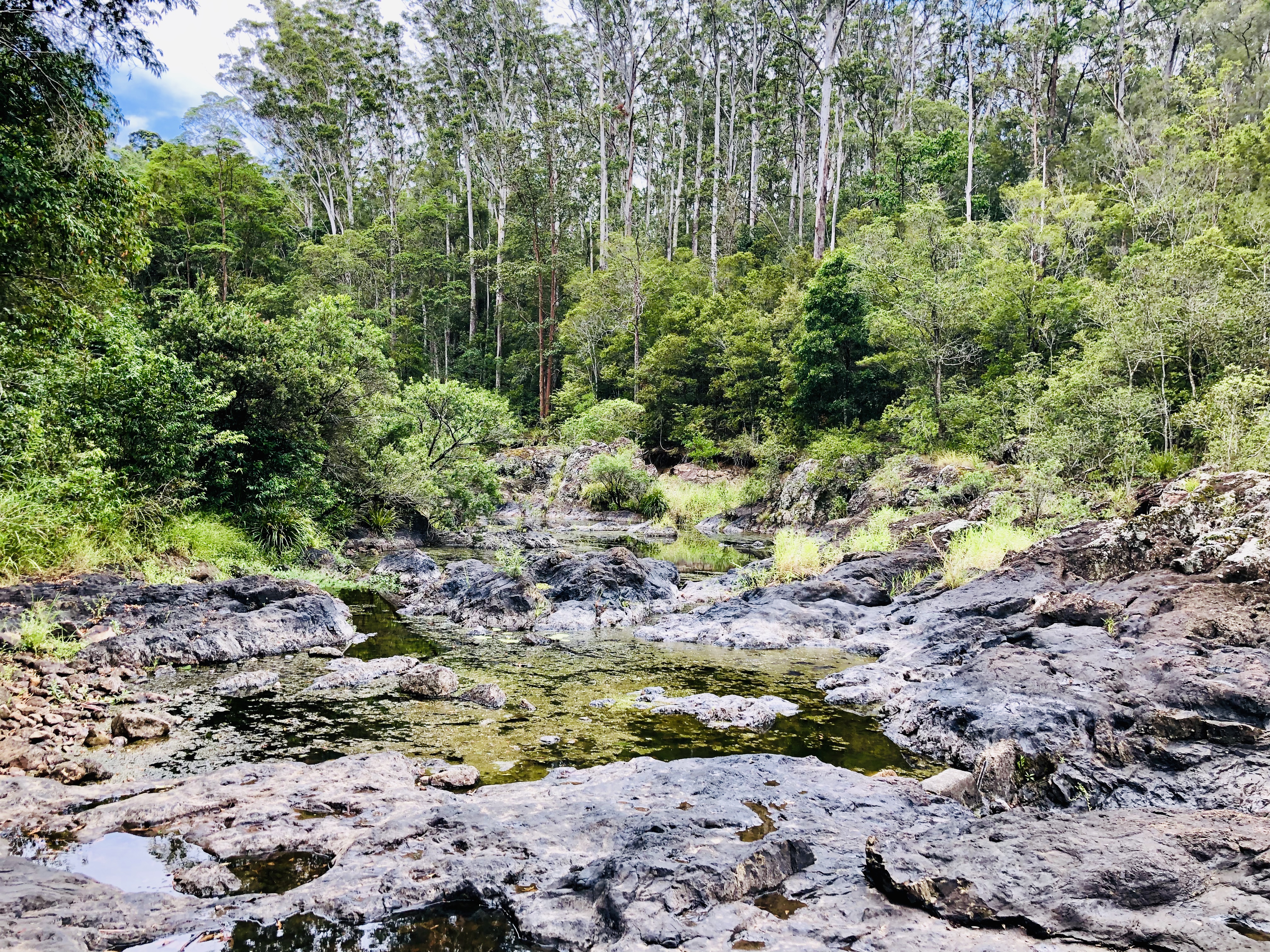 ---
Here it is allowed to swim and there are some nice swimming holes which I would only use when the water is running. :)
The good thing about no water was, that we could climb over the rocks. It was impressive to see how quickly new life arises when there is no water running down these falls. There were a lot of new plants growing on spots where usually the water runs.
Hier darf man schwimmen und es gibt ein paar schöne Badestellen, die ich nur bei laufendem Wasser nutzen würde. :)
Das Gute an keinem Wasser war, dass wir über die Felsen klettern konnten. Es war beeindruckend zu sehen, wie schnell neues Leben entsteht, wenn an diesen Wasserfällen kein Wasser fließt. Es wuchsen viele neue Pflanzen an Stellen, an denen normalerweise das Wasser fließt.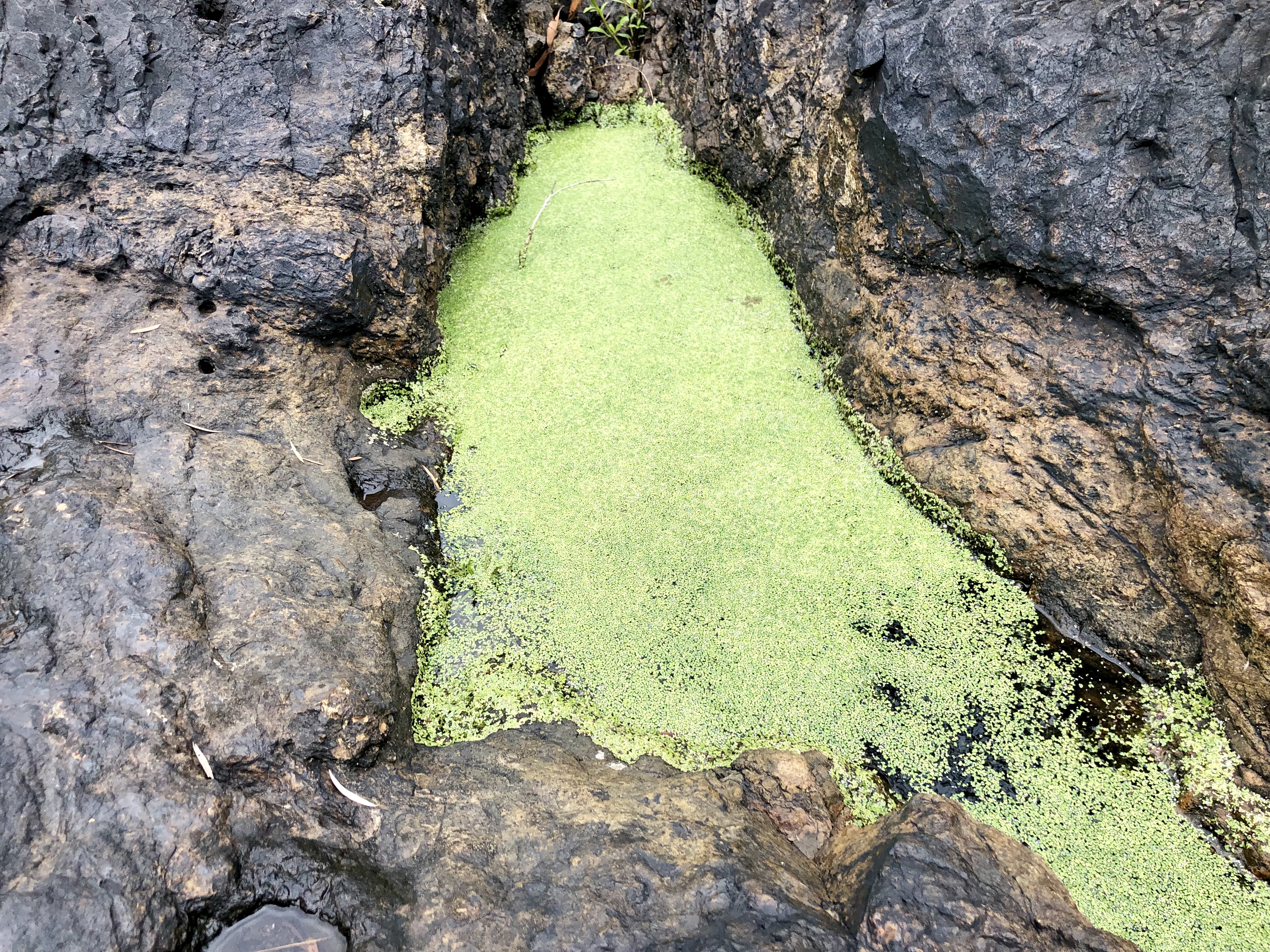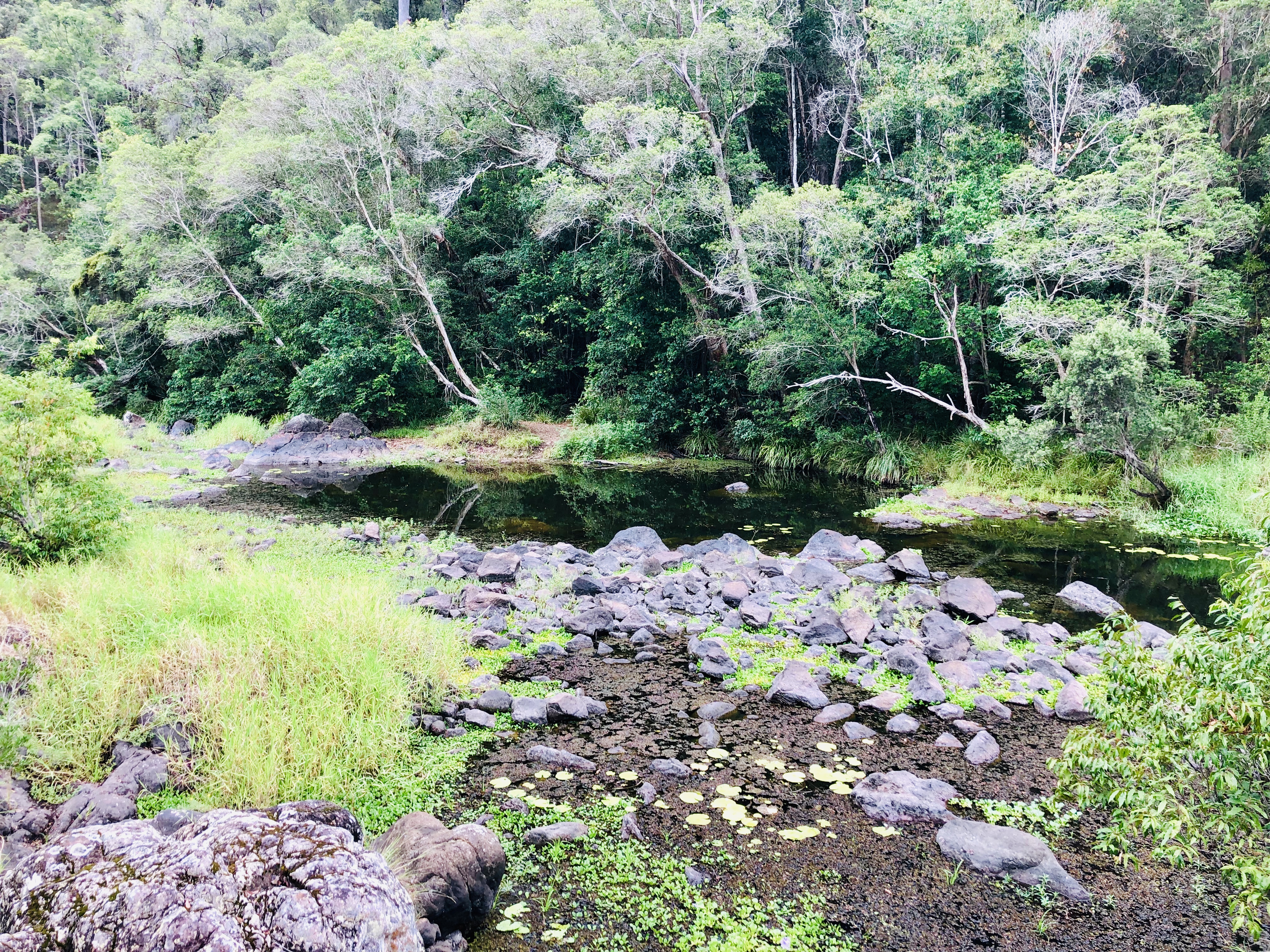 ---
It´s a nice recreational area and I would love to check it out again when there is more water in the dam.
Es ist ein schönes Erholungsgebiet und ich würde es gerne noch einmal ausprobieren, wenn mehr Wasser im Damm ist.

YOU WILL FIND THIS POST ON STEEMITWORLDMAP AS WELL
[//]:# (!steemitworldmap -26.571188 lat 152.924229 long Wappa Dam and Falls d3scr)