Source
...knocks.... but we'll get around to that later.
As a freelancer, you are often chasing down every lead and opportunity. Sometimes leads will come to you, and at other times... you have to put in the effort to align the universe so that you get that "lucky" break! Unfortunately, our salaried colleagues don't really understand how much of a running and endless game it is... to use a cliche, you are only ever as good as your last job... and you are always on the lookout to increase your chances of getting lucky. Now, sometimes you do go through a period when every opportunity comes to you... and that is great, but it is dangerous to rest. That sort of "flavour of the month" feeling is always temporary and can quite easily move on as easily as it arrived!
My wife and I are both freelancers... musicians, she is a pianist and I'm a violinist. The freelance life is mostly by choice... it does give us a greater flexibility with the way we shape our little family, but it is also by structural design. For her, music jobs for piano are really quite rare... and for me, I've chosen to specialise in a field of music were there is no salaried ensembles or positions (apart from university lecturers... and those come up once in several blue moons!). So, that has been our life... chasing contacts and never resting... eventually it does get quite tiring... and we have both often thought about the allure of a set 9-5 job with clearly defined work responsibilities and all of that... however, in the end... it really isn't what we are after! (although, on a recent month-long trip to Australia... you really start to feel the fact that you are not working for a whole month... and not getting paid!... no holiday leave for us!). Anyway, we have no complaints in general with our work-life balance... in fact, far from it.. we are really quite happy!
However, when opportunity knocks... it can knock on every door in sight! In the last couple of weeks, a number of unusual leads have reared their enticing heads for both myself and my wife. Most of them are dark horse runs... but well worth a shot, and all of them have payoffs that make them well worth the while to spend the time chasing up. There are a range of things that we are both running after, with the time scale being from the next week through to the start of next year for the initial contact (and then the subsequent development...). All of them would make for interesting changes to our life balance... but all of them provide interesting opportunity and experiences....
So, as freelancing professionals... we've both embarked upon chasing after these leads with gusto... you never know, but if you don't put your hand in the ring.... well, you've lost before you started! In all the situations, we stand to lose nothing (perhaps a bit of time at worst...)... so, there really isn't much of an excuse to not try!
A couple of the leads have already progressed further than we had expected... in fact, one of my wife's leads is potentially paying off! Most of mine are still in the initial contact stages... but it does mean that a good deal of work needs to be done in the coming weeks. For myself, some of it has to do with music directly... and there are couple of off the wall leads...
.. anyway, I hate to be cryptic.. but I don't think I have much that I can say definitively at the moment... again, that is the life of the freelancer... lots of balls in the air at the same time... with the hope that something lands well! Maybe in that case, I would have some more concrete to write about!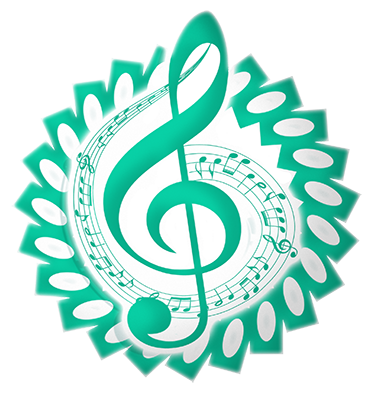 The classical music community at #classical-music and Discord. Follow our community accounts @classical-music and @classical-radio. Community Logo by ivan.atman