The Paulaner Wirtshaus was an interesting little beer house that we found ourselves at during a quick break for dinner between a rehearsal that evening's concert.
It was a cute place with the waiters (men and women) dressed up in the traditional attire for this particular area of Germany .... and outside on the square, there was a large sandpit with lots of playground equipment set up for the kids (I think it was a temporary summer thing!). When we visited, it was quite a busy summer's evening... but despite the crowd... we did have a nice time, and the service was both friendly and quick!
The Space
The outdoor seating was quite packed... after all, it was an incredibly good summer's evening... so, there was no cause to eat inside if you could help it! However, there were limited spaces... and you might find yourself sharing a table if you didn't want to wait. It's not such a bad thing either....
Actually, the indoors would have been pretty cosy as well.... I could imagine that in the winter or the colder rainier months of the year... it would actually be a really nice place to spend time in! Drinking a beer, eating some hearty food... all the wooden decor really makes it look like a little (large...) lodge of sorts!... now, if only there was an open fire... but that would a touch dangerous in a packed brewhouse....
The Menu
Pork, pork and more pork... oh, we are in Germany after all! So, there are a few other options on the menu... but if you are in this area (and aren't vegetarian...), you really have to be eating the various styles of pork that they have on offer!
Schitzels... Pork chops... Roasted Pork hocks.... all of these things are the order of the day and the specialities! Come one, you wouldn't go to Italy and order Fish and chips?
On the other hand, after many nights of doing this... you might just find yourself looking for something else that isn't quite so heavy!
The Food
Well... I couldn't resist the Pork Chops with the bread Knodel. I love pork chops (not quite as much as lamb or duck...), and they always do it so well in Germany. The crispy fat on the outside, the juiciness of the meat... all of it is great!
However, I am an even bigger fan of the bread Knodel... It's a sort of bread dumpling that is boiled. It's weird when you first try it... but is such a great alternative to pasta or potatoes... but it does need to have a decent sauce to go with it!
I think the other two things are a tomato and a couple of pieces of rocket... obviously there for effect... they take their five pieces of vegetables very literally... only five pieces!
Now, my colleague (who has been on most of my tasteem adventures.. and is now used to my embarassing dinner table photography in public...) ordered the Roasted Pork hock... It's always a great piece of meat to have on your plate... if you don't mind getting your hands dirty! Unfortunately, I'm descended from cats... and so, I prefer the cleaner versions of the pork...
However, a quick taste did show that it was cooked differently,... and much more tasty than the pork chops... (but the chops had sauce to be added...).
Bread dumpling is present and accounted for... as well as the mandatory five pieces of non-pork material.
The Experience
I love this sort of food when I'm Germany... however, as I've gotten older... I can't eat as much of it any more without feeling a touch queasy... it probably doesn't help that we have limited time and we are just wolfing it down as fast as we can!
... that said, the food was GREAT! It was a touch light on the vegetable side... that was something that could be rectified a bit... I know you can order a side salad or something like that... but if you are going to put a few pieces of vegetables on the side anyway, you may as well make it a bit more generous!
The staff were really friendly... and despite the packed tables, the service was fast. It's a great place to eat at if the weather is good... and the indoors also promises a nice experience for the cold months. Although it is on the main market square, the prices were tolerable... not too much ripping off of visitors!
I would definitely come back again!
Opening Times
Monday 5–10pm
Tuesday 11am–10pm
Wednesday 11am–10pm
Thursday 11am–10pm
Friday 11am–10pm
Saturday 10am–11pm
Sunday 11am–9pm
Contact Details
Address: Marktpl. 11, 73525 Schwäbisch Gmünd, Germany
Phone: +49 7171 8742163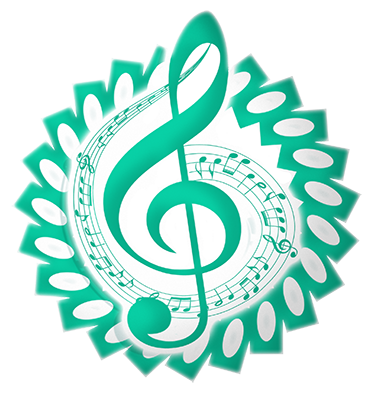 The classical music community at #classical-music and Discord. Follow our community accounts @classical-music and @classical-radio. Community Logo by ivan.atman
---
Restaurant Information

Paulaner Wirtshaus am Markt


Marktpl. 11, 73525 Schwäbisch Gmünd, Germany
---
[Paulaner Wirtshaus am Markt (Schwäbisch Gmünd, GERMANY): A Tasteem Review](https://tasteem.io/post/42597)
This post participated in the Tasteem contest Your weekly choice