Summer is a great time to be travelling around in Spain... the mixture of warm weather, outdoor eating and stupendously good food at prices that just are not possible in more nothern parts of Europe make it the perfect destination for anyone who enjoys eating! Even if you don't enjoy eating... you will after a few days down here!
My concert tours do take me quite regularly to Spain, and I'm always crazily happy about that... it means for a few days, I'll have access to great food! (Not that we don't cook decent food at home... but I have a great excuse to go out and eat at restaurants!).
This tour over summer did drop us in some smaller towns of Spain... which meant that we were doing some frantic Googling to see where would be a nice place to eat. One double edged bonus about doing concerts in Spain is that concerts start really late... which means that you aren't rushed for the dinner after the pre concert rehearsal!
The Space
To be honest, we never actually entered the restaurant! All the seating outside was just too good to pass by, so we just plonked ourselves down without even bothering to have a look!
It was pretty hot, so a touch of exhaustion played a bit of a part in that choice as well... the indoors was air-conditioned... but there was no one in there except for the staff.
Outdoors, you have a bit of strange seating in the wide median strip between two small lanes... it's not ideal to be between the cars... but thankfully, it isn't busy... and you get the benefits of the tree shade!
The Menu
The classic Spanish rice dish (Paella) is the specialty for this restaurant... so a good portion of the menu is devoted to various variants of the dish. You can get black squid ink, with meat... without meat... all tastes are catered for!
There is also a list of small nibbles (tapas) available for before the main event... all of which looked really quite tasty... but I just don't have the stomach size to order one of everything!
Usually, in a situation like this... the set menu is one of the best choices... unless you have something specific in mind that you want to order, it is the perfect beldn of choice, price and the restaurant specialty.
The Food
Leading the evening of eating is the calamari.... brumbed and deep fried, it was perfectly cooked... not overcooked, which can often be a problem, which leads to chewy squid... This was nicely tender and the crumbing lent a really nice texture to the outside, nice and crisp!
This was followed by a mixed salad... with tuna. I'm never really sure why people add tuna to salad? For me it is a strange addition... it's not like fish are often seen in the environment of tomatos and lettuce...
Anyway, that said... it was a nice palette cleanser... something clean to prepare us for the main event (also, something healthy...). It is nice to have a proper side of greens with meals... some countries miss this part... which will start to disagree with you after a few days of eating out.
The main event... On the left is the mixed Paella, with seafood and chicken. Some nice cooked shellfish and some tricky to eat little "lobsters" (I can't remember the proper name for the little guys)... the meat was nice and jusicy, but it was encased in some serious armour!
... and on the right, the dish that we all wanted to try out. The Squid Ink paella.... essentially a very similar dish, but with the Squid Ink cooked into it... it lent the dish a very different and hard to describe taste. It's quite nice... but in the end I preferred the regular Paella dish.
Both dishes were a touch on the salty side for me... and although I did enjoy the Squid Ink variant... it was a touch too strange for a whole meal for me.. so I stayed a little bit more to the regular one!
Now, to round out the meal (and to get in the right mind for the upcoming concert...) a coffee was in order. One of my colleagues suggested that we try this unusual variation on coffee...
Essentially, it is a regular espresso shot to be mixed with sugar and poured into a glass with an ice cube! So, a sweet and cold coffee shot for the hot weather!
I had never tried it before... but wow, in the hot weather... it is PERFECT!
It is something that I will have to try to introduce to my wife.. but I already know that she isn't fond of sweet or cold coffees... so it might be a tough sell, but in the hot weather, it might just work!
The Experience
The staff were quick and friendly... the English was a little lacking... but we are in a small town in Spain, so that was to be expected. However, we managed to communicate using out mix of terrible Spanish and English... and lots of gesturing and pointing.
The food was really very good... and the price was decent. The paella was a touch on the salty side of things for me... but that said, it was delicious. So, no complaints on that front... but I'm not sure that I would eat it night after night!
The single tapas dish that we got was really very good... I could really imagine that this would be a great place to just sit and drink and eat the afternoon away on a lazy summer day!
... and lastly the coffee... WOW! I'm gonig to be back here if I ever find myself in the area!
Opening Times
Monday 7am–10:30pm
Tuesday 7am–12pm
Wednesday Closed
Thursday 7am–10:30pm
Friday 7am–10:30pm
Saturday 8:30am–11pm
Sunday 8:30am–10:30pm
Contact Details
Address: Passeig de Catalunya, 66, 17257 Torroella de Montgrí, Girona, Spain
Phone: +34 972 64 99 55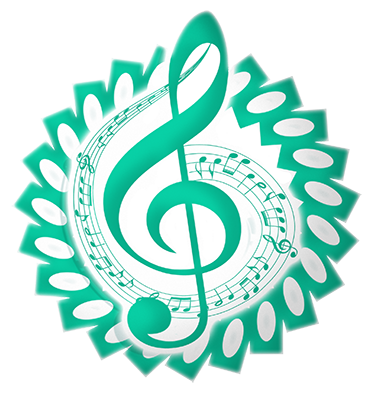 The classical music community at #classical-music and Discord. Follow our community accounts @classical-music and @classical-radio. Community Logo by ivan.atman
---
Restaurant Information

Sittrell's


Passeig de Catalunya, 66, 17257 Torroella de Montgrí, Girona, Spain
---
[Sittrell's (Totella de Montgri, SPAIN) A Tasteem Review](https://tasteem.io/post/42847)
This post participated in the Tasteem contest Your weekly choice