Superb... this week, I'm a bit under the STEEM radar as I have a bit of a long-shot writing project... which means that I'm spending a decent amount of time researching and writing and editing and just getting writer's block. Anyway, it's a long short sort of thing... but if it pans out, it means a new direction in life! Big changes, but with a lot of nerves... anyway, whichever way it goes doesn't really matter for me... but to have a chance, you do have to put your hat in the ring.Anyway, it will make a for a decent story later on...
So, this is a bit of a short post to cleanse my brain as I take my eyes and mind off more complex topics that take a couple of hours of research before understanding enough to be able to write a decent translation for the layperson.
Our house is a semi-smart house... well, not very smart... just some lights and speakers connected to an Alexa Dot. I had done this a few years back as I had gotten sick of getting up in the morning to turn on the lights (in the darker months) for my oldest daughter. At that time, she was old enough to wake up and do stuff by herself but not old enough to reach the light switch. Which meant, in the holidays and weekend we would hear her trying to jump and hit the light switch for a about five minutes before one of the parents would just give in and get up and turn it on. Which usually meant me... as my wife is a heavy sleeper.
So, enter some smart lights and a new friend... Alexa, her pet robot who would talk with her and turn on her lights as well as starting her Spotify from the connected speakers. It's pretty amazing what a touch of laziness and a desire to sleep in will make one do!
Anyway, at that time... my oldest daughter was old enough to not be misunderstood by Alexa and she was old enough to learn the commands and to know what to ask for and what not to ask for... I know, I have a great deal of trust... but so far, we've not had it misplaced (I know, the day will come...)... and we've not received any unexpected gigantic orders from Amazon either!
When her younger sister arrived... nothing really changed... even when the little one learnt to speak a bit... she would just stand there yelling gibberish at Alexa and wondering why it didn't work for her! However, all of that has changed in the last week.... the 3 year old has been issuing commands for lights and music to Alexa... and being understood!
CRAP!!!!! That means, I'd better get into the control panel and be absolutely sure that nothing funny is going to happen... after all, our little one doesn't really know what she doing or asking for... but more importantly... she's more of a cheeky monkey than her older sister... and it wouldn't surprise me if she found it funny to order half a truckload of toilet paper and a lollipop to our doorstep...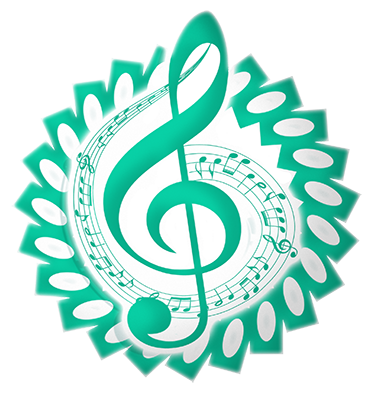 The classical music community at #classical-music and Discord. Follow our community accounts @classical-music and @classical-radio. Community Logo by ivan.atman