Many times we have heard that parable of the bible, "If you had faith the size of a mustard seed ...", remember? Well now I understand, and I thought before, "we only need a little faith to be heard, and I said to myself; ah! This is simple, anyone can do it and also put my expression of being overrun in that ... how wrong I was !!!
#
Muchas veces hemos escuchado aquella parábola de la biblia, "Si tuvierais fé del tamaño de un grano de mostaza...", ¿Lo recuerdan?. Bueno ahora lo entiendo, y es que yo antes pensaba, " solo necesitamos un poquitito de fé para ser escuchados, y me decía a mi misma; ah! esto es sencillo, cualquiera lo puede hacer y además ponia mi expresión de estar sobrada en eso...Cuán equivocada estaba!!!
#
The truth is that having faith is so difficult to achieve! That is why only with a faith the size of a mustard seed can we achieve great miracles. Yes, because, how supremely difficult, is to keep faith in times of crisis, wherever you look, find no way out ...
La verdad es que aquello de tener fé es tan difícil de conseguir!!! que es por eso que tan solo con una fé del tamaño de un grano de mostaza podemos conseguir grandes milagros. Si porque, que supremamente difícil, es mantener la fe en tiempos de crisis, donde por donde quiera que mires , no encuentres salida...
#
That is why, I feel that my faith at the moment is the size of a mustard seed, is that what happens in Venezuela is like those fungi that come out on the feet, that are expanding and expanding more and more, corroding the skin or taking off your nails and you can't find the appropriate remedy, and there comes a time when your nails hurt or your feet hurt and you feel like giving up on not continuing to fight.
#
Es por eso, que siento que mi fé en este momento está del tamaño de un grano de mostaza, es que lo que ocurre en venezuela es como esos hongos que salen en los pies, que van expandiéndose y expandiéndose cada vez mas, corroyendo la piel o despegando las uñas y que no encuentras el remedio apropiado, y llega un momento en que te duelen las uñas o te duelen los pies y sientes ganas de desistir de no seguir luchando.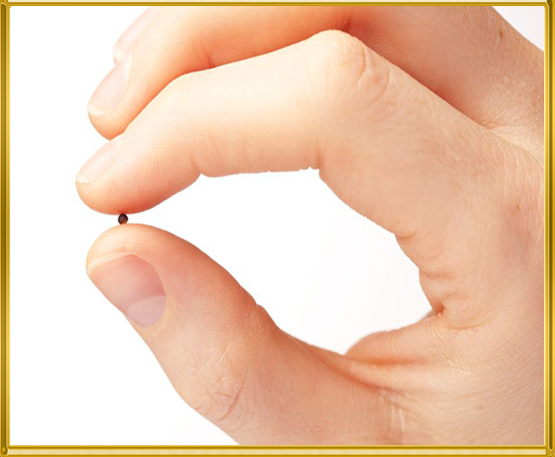 #
It is there that you get to the mustard seed, which is like a little light inside one and that tells you, epa! I haven't turned off yet, don't let it go off! I can still grow! and that little lamp begins to give you a warmth although small, but it keeps you alive, and it helps you to continue, and you continue with that little light inside you, waiting for the miracle ...
Es allí donde llegas hasta el grano de mostaza, que es como una pequeña lucecita que hay dentro de uno y que te dice ¡epa! aun no me he apagado no dejes que me apague!, aun puedo crecer!!! y esa pequeña lamparita comienza a darte un calorcito aunque pequeño, pero te mantiene vivo, y te ayuda a continuar, y sigues con esa lucecita dentro de ti, esperando el milagro...
@benavides54