Mis saludos a toda la comunidad de #Steemgeography y @belenguerra por organizar este bello concurso, es la primera vez que participo dentro de esta comunidad, espero cumplir con las expectativas del concurso, y también espero continuar, en futuro próximo, colaborando y compartiendo dentro la comunidad.Es un gusto para mi hacer mi primera publicación en la comunidad con este tema tan interesante.
English
My greetings to the entire #Steemgeography community and @belenguerra for organizing this beautiful contest, it is the first time that I participate within this community, I hope to meet the expectations of the contest, and I also hope to continue, in the near future, collaborating and sharing within from the community with my posts. It is a pleasure for me to make my first post in the community with this interesting topic that I am passionate about. I hope you everybody like it.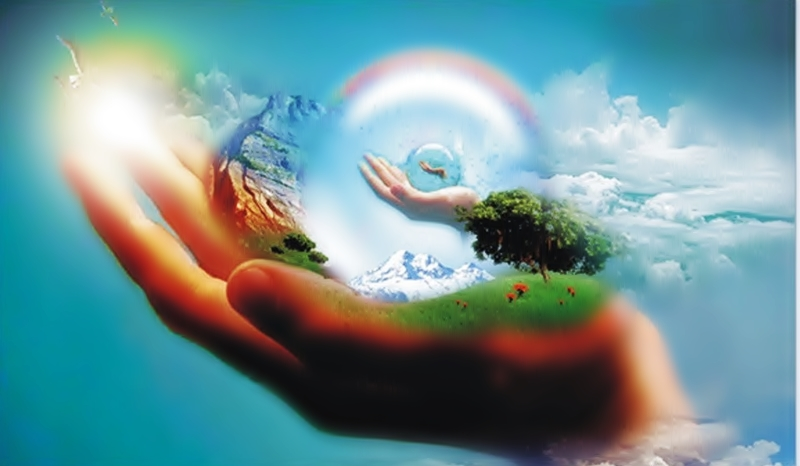 ---
En los seres humanos existen también 5 Elementos Internos que está muy relacionados con los Elementos de la naturaleza. Aire (Pensamientos), Agua (Emociones), Fuego (Palabras), Tierra (Acciones), Éter (Conexión Espiritual).
English
In human beings there are also 5 Internal Elements that are closely related to the Elements of nature. Air (Thoughts), Water (Emotions), Fire (Words), Earth (Actions), Ether (Spiritual Connection).
---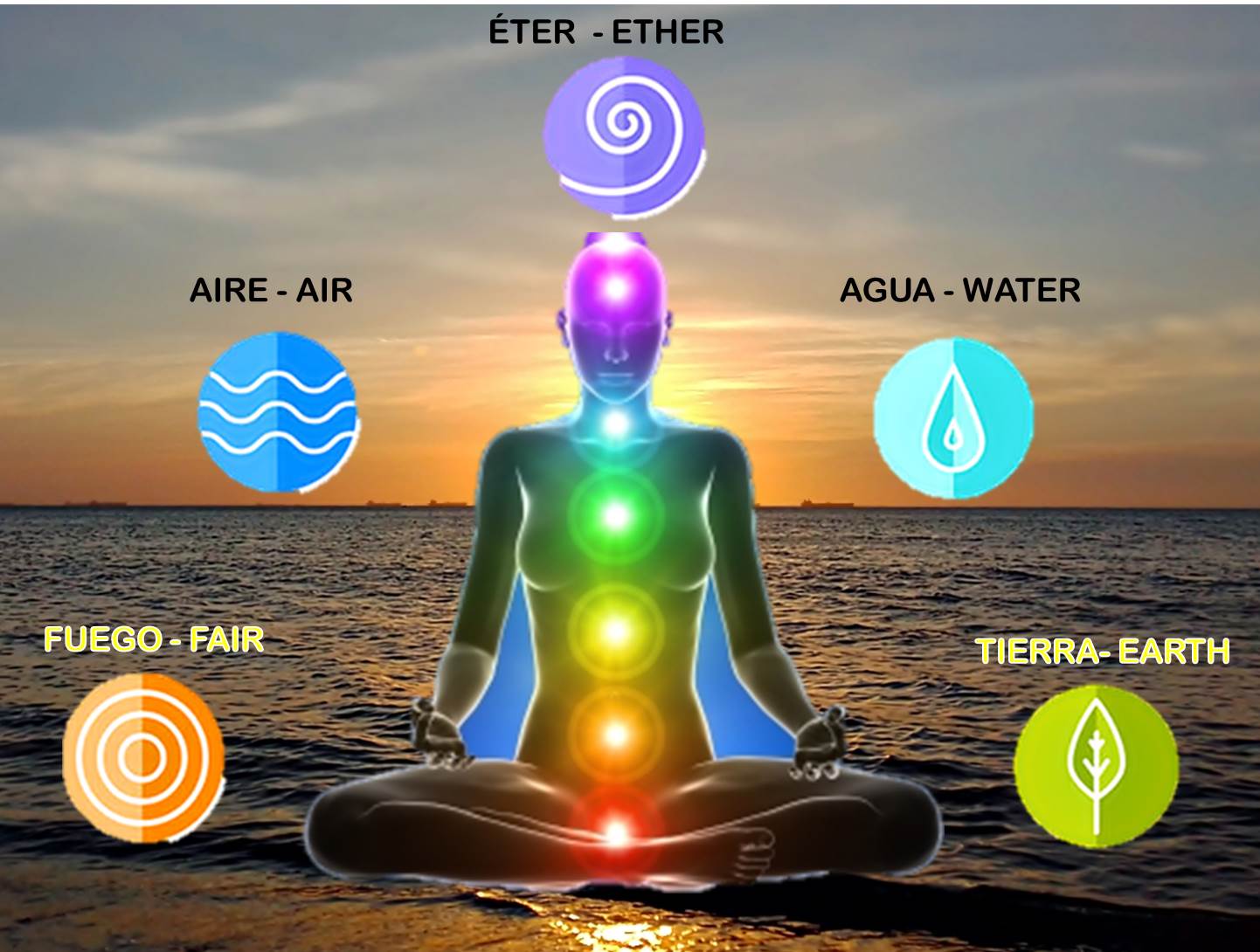 ---
Cuando estos 5 Elementos Internos de los seres humanos, se encuentran en equilibrio, somos capaces de crear una vida armónica, saludable, opulenta y feliz y en equilibrio con todo lo que nos rodea. Podemos ser capaces de crear todo lo que queremos vivir.
---
Para que esto pueda ocurrir, nuestros 5 Elementos Internos, deben estar en equilibrio. Si nuestros elementos, están en relación equilibrada, es decir que cada uno sea el sustento del otro, puedes tener la seguridad de que podremos lograr todo lo que nos proponemos.
English
When these 5 Internal Elements of human beings are in balance, we are able to create a harmonious, healthy, opulent and happy life and in balance with everything that surrounds us. We can be able to create everything we want to live.
---
For this to happen, our 5 Internal Elements must be in balance. If our elements are in a balanced relationship, that is to say that each one is the sustenance of the other, you can be sure that we can achieve everything that we propose.
---

---
¿Pero qué sucede cuando nuestros Elementos Internos están Desequilibrados? Pues, Disminuimos nuestra capacidad creadora. Disminuimos o Perdemos nuestra capacidad de crear abundancia en nuestra vida.
---
¿Cómo desequilibramos nuestros propios Elementos Internos? Te daré un ejemplo sencillo: Cuando en tu mente aparece un pensamiento de un proyecto positivo para tu vida (Aire), pero, aparece una emoción, de Miedo a no poder o Miedo a que no se te dé lo que quieres (Agua). Dices Palabras y Afirmaciones negativas, referentes a tu proyecto: "No sé si podré con esto", "Si Dios quiere," ¿Dudas que Dios quiera?, (Fuego). Luego, no llevas a cabo Acciones, que sustenten tu proyecto (Tierra). Y por último, cuando dudas, en que Dios te concederá lo que deseas ¿Dónde está tu fe? (Eter). ¿Crees que lograrás crear algo positivo para ti? Pues no, ya que ninguno de tus Elementos Internos esta equilibrado con con el pensamiento que está en tu mente.
English
But what happens when our Internal Elements are out of balance? Well, we decrease our creative capacity. We diminish or lose our ability to create abundance in our life.
---
How do we unbalance our own Internal Elements? I will give you a simple example: When a thought of a positive project for your life appears in your mind (Air), but an emotion of fear appears, Fear of not being able to or Fear of not being had what you want (Water). You say negative Words and Affirmations, referring to your project: "I don't know if I can handle this", "God willing," Do you doubt that God wants it? (Fire). Then, you do not carry out Actions, which support your project (Earth). And finally, if you doubt, that God will grant you what you want. Missing of faith. (Ether). Do you think you will be able to create something positive for yourself? Well no, since none of your Internal Elements is balanced with the thought that is in your mind.
---

---
Por eso, aunque por mi experiencia personal, considero, que todos los Elementos son importantes, ya que debe haber un equilibrio entre ellos, tanto en los Elementos de la Naturaleza como en nuestros Elementos Internos, para que la existencia de la vida, esté en Equilibrio. . Pero en cualquier caso es importante controlar nuestro Elemento Agua (Emociones), ya que a través de tus emociones positivas estarás apoyando tu pensamiento inicial, que es lo que quieres crear (Aire) y que te hará mantener una actitud positiva en la vida. . Por lo tanto, es probable que nuestros otros Elementos seguramente respalden positivamente su deseo principal, ayudándolo a lograr todas las cosas positivas que desea crear en su vida.
English
Therefore, although from personal experience, I consider that all the Elements are important, since there must be a balance between them, both in the Elements of Nature and in our Internal Elements, so that the existence of life, is in Balance. But in any case it is important to control our Water Element (Emotions), since through your positive emotions you will be supporting your initial thought, which is what you want to create (Air) and that will make you maintain a positive attitude in life. Thus it is likely that our other Elements will surely positively support your primary desire, helping you achieve all the positive things you wish to create in your life.
---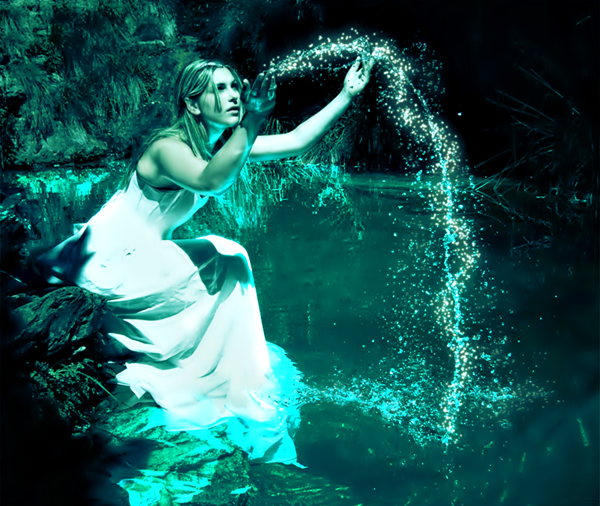 ---

Espero, les haya gustado mi publicación.
I hope you liked my post.