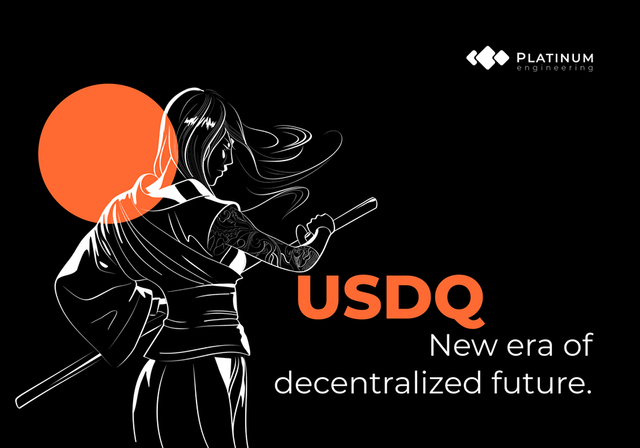 Introduction
Blockchain has the potential to disrupt nearly every industry.
Among plenty of emerging use cases, the technology aims to create a new and improved payments system for the world one that's secure, transparent, decentralized, fast, and uses cryptocurrencies (types of digital cash) as a means of exchange, but the value of most cryptocurrencies, especially bitcoin, fluctuates on a daily basis. And while the virtual currencies aim to facilitate more secure transactions, their values are increasingly centered around speculation. Crypto investors have become millionaires overnight, only to lose much of their wealth just weeks later. While this can be exciting to witness, it also shows bitcoin's massively unreliable nature especially as a currency for goods and services. This is where stablecoins come into play.
Stablecoins
cryptocurrencies that are increasingly gaining attraction — are much more fixed than normal cryptocurrencies. This is because their values are pegged to other assets such as the US dollar or gold.
At the Q DAO Platform, users can generate various stablecoins, currently USDQ is available. USDQ uses Bitcoin as its collateral, i.e. in order to create USDQ users need to lock up their Bitcoins in a smart contract.
Furthermore, USDQ is a collateral backed asset soft-pegged to the US dollar. Nevertheless, USDQ does not have a centralized party that maintains the fluctuability near zero. This one works in combination with the Q DAO token, a more stable coin than others in the market due to the way their value is calculated. Q DAO token does not have any fluctuation restriction, that's why it's role is very important in the ecosystem.
The users can easily generate USDQ by providing a BTC backed amount depending on the amount of USDQ they want to issue. Those funds that were converted can easily be stored in stable value with USDQ. When they consider it necessary, USDQ holders can burn the USDQ to obtain the BTC backed amount they gave at the beginning of the process.
There are 3 ways of getting USDQ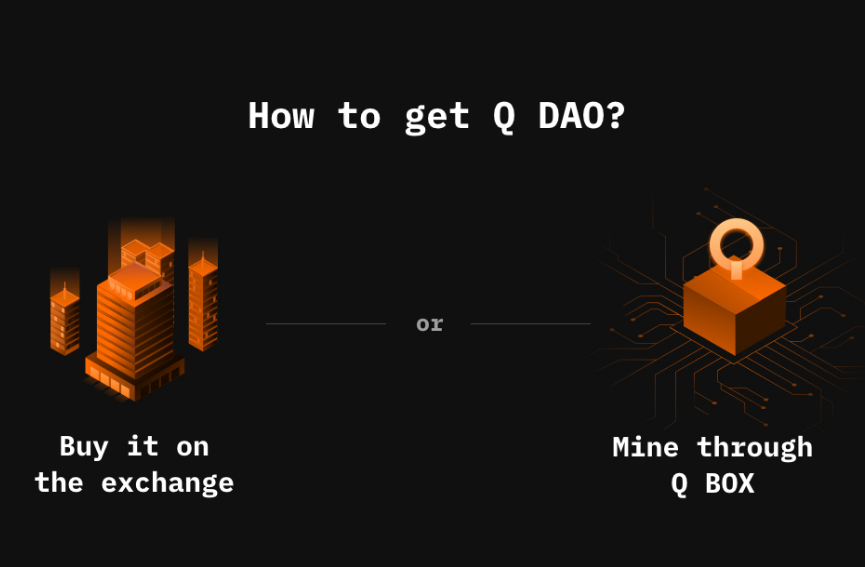 * The first one is via the OTC desk. It takes more time, but it's much more profitable, as they are sold with a discount there. All tokens bought via the desk, get frozen for a certain period of time but with its own bonuses.
* Another way to buy them is to go to Hotbit or BTC-Alpha since they have listed Q DAO recently. By making a purchase on the exchange, you don't have to deal with lock-ups, and you can start trading tokens immediately, but you have to pay the full price.
* And finally, you can participate in the Q DAO IEO conducted on BTCNEXT. The first round is already completed and the second round started on the 1st July of 2019.
USDQ Price
The smart contract ensures 1 USDQ = 1 USD.
#NOTE
: USDQ token is connected to Q Boxes, Q Boxes influences the ecosystem by adjusting the human factors at the point of decision making. As a result, the 1 USDQ in the secondary market will always be stabilized due to actions of traders and change of the number of USDQ which are in circulation.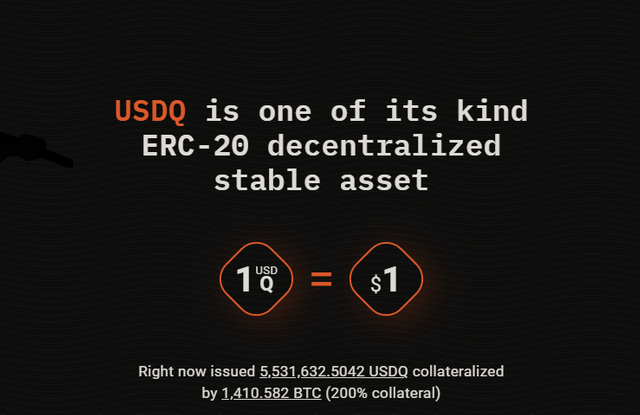 Unique Team
QDAO have ambitious goals which will enable them to set new standards for the Market. To achieve this goal a strong Team is built with all the necessary skills, talents and long-time experience needed for the project. Team includes blockchain developers, data scientists, mobile ops, backend/frontend developers, marketing experts, engineers & operations professionals working smart for this wonderful project.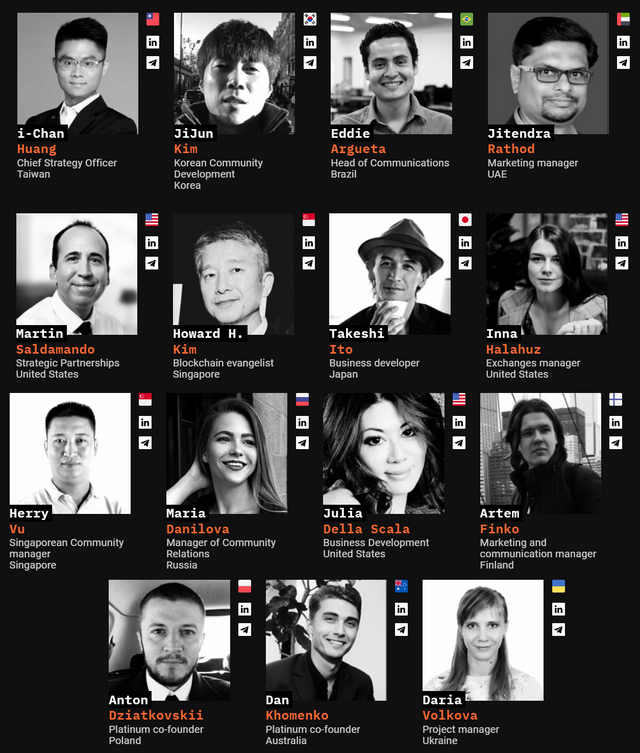 Final Thought
You Can buy USDQ through IEO at BTCNEXT exchange. Also USDQ is already trading at Btcnext,Btc-Alpha,HotBit
https://my.btcnext.io/advanced
https://btc-alpha.com/en/exchange/BTC_USDQ/
https://www.hotbit.io/exchange?symbol=USDQ_USDT
Platinum Q DAO Engineering employs over 100 specialists who have extensive experience in marketing and PR, management, consulting, programming, cyber-security, education, legal advisory, and many more! The company's mission is to make people's lives better and facilitate economic growth by developing cutting-edge products that provide trustworthy, safe, and seamless access to any virtual assets.
Visit the site for latest updates about USDQ, KRWQ and JPYQ. Join the official English, Japanese or Korean Telegram chat and get regular updates on events and development. You can also join the official Line or official Kakao Talk to ask questions in Japanese and Korean directly to the Platinum Q DAO management team.
NOTE: This article is just a guide to potential clients, stakeholders and everybody itching for a snip of this wonderful project and its published regarding bounty campaign. I am not a project team member or its representative but a supporter of this incredible project. The whitepaper will provide an in-depth and thorough analysis of this wonderful project. You can click on the link below and find out more about this wonderful project.
Website : https://usdq.platinum.fund/
Whitepaper : https://usdq.platinum.fund/onepager
Twitter ・https://twitter.com/platinumqdao
Facebook ・https://www.facebook.com/FundPlatinum
Reddit ・https://www.reddit.com/user/Platinum_QDAO
Youtube ・https://www.youtube.com / channel / UCeT4b3_cdVHfSuV_5o7Qw7g
Telegram (🇺🇸) ⇀ https://t.me/PlatinumQeng
Telegram (🇰🇷) ⇀ https://t.me/Platinumq
Telegram (🇯🇵) ⇀ https://t.me/PlatinumQjp
Author
belushiiwuzeree
BITCOINTALK PROFILE
https://bitcointalk.org/index.php?action=profile;u=2191289
ETHEREUM ADDRESS: 0x99244A7e7CA83214902656040C48a5F90D86C45c