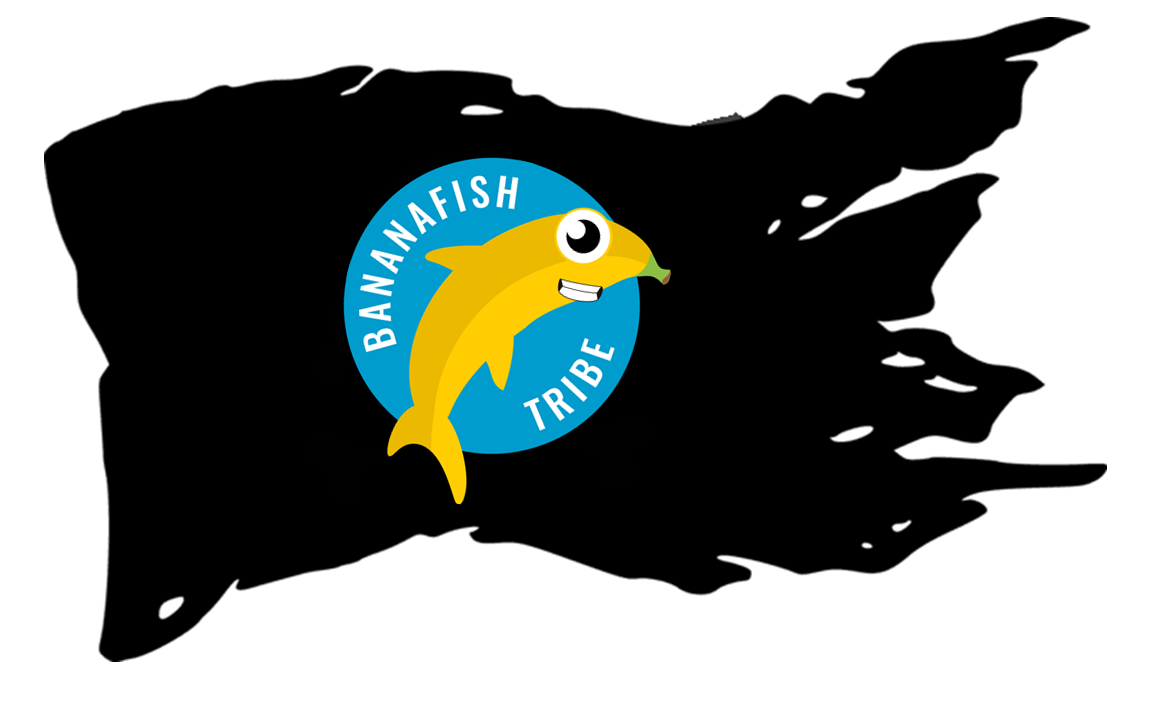 Long life to the Big Yellow, long life to us!
Dear acolytes and sympathizers of the potassium deity,
fifteen days ago I, @f3nix, under the psychic command of you-know-who, published a sort of call to action post. It's no mystery that together we are strong, especially on a platform like Steemit, and in fact here I am to welcome @dirge and @ntowl between the staff crew!
I am particularly happy to have them on board as they're both skilled writers and authors. Exactly what we need in this community to keep dishing out awesome contests. Here's a bit about them:
@ntowl is a freelance copywriter who plans on being a best-selling author. Her writing is all over the web, but most of it belongs to other people who paid her to write it. You can check her Steemit blog as much as her interesting website. I know that there's a huge buzz in the owl's nest recently, from a literary point of view, but I will let her eventually expand the concept (I don't want to involuntarily spoil something!).
@dirge is a guitarist and fine author, who prefers the horror genre. Dirge has a vast culture and studied hard to perfection his writing technique: he will surely add value to the FtS contest and precious hints to all the participants. I suggest you all avidly read his Reports on Trepidation, on Kindle: a collection of short stories. "Written with a preference for realism, these stories offer plausible scenarios of the grotesque, pessimistic or supernatural."
The Dirty Sextet
So here we are: our wise haijin @marcoriccardi will delight us with the Mizu no Oto contest at least once a month, while @calluna, our unparalleled one-thousand stories queen, will donate us the Tell a Story to Me contest. For the weekly appointments, I, @brisby, @dirge, and @ntowl will run the Finish the Story.
A special thanks to the chief squirrel @brisby and her almond perfumed fur for her amazingly detailed statistics and, most of all, for being always caring and supportive with everyone (de facto, this is reductive).
Contests' Calendar for July
Now you don't have excuses anymore for linking your story at the very last moment! :-D
Click Here for the Calendar's up to date & shareable version
" alt="2019-06-27.png">
So, to conclude, we keep developing thanks to the help of everyone. We are now organized and poised to make this place a unique heaven for every writer and every Steemian. A safe harbor where rivers of banana grog flow and quality stories and poems sprout every week like sakura's blossoms.
A special thanks to our partner @crowdmind, to @c-squared, to @curie, a.k.a. the writers' lighthouse on Steemit, and of course to our brave Bananafish Knights @gwilberiol, @tristancarax, @theironfelix, @raj808, @maverickinvictus, @cyemela, @marcoriccardi, @hidden84, @calluna, @oivas, @ntowl, @f3nix, @felt.buzz, @khasa, and @vdux for their precious delegations, making this project a reality! Dont forget to..SPREAD THE GOSPEL! We're grateful for your resteeming and word of mouth. Everything helps to grow together!
GOOD LUCK, BRAVE STORYTELLERS!