Anarchist to Abolitionist:
A Bad Quaker's Journey
By: Ben Stone
---
Copyleft Notice
This book is covered by a BipCot NoGovernment License. Re-use and modification is permitted to anyone EXCEPT for governments and the bludgies thereof.
Further Use Permission: Please feel free to use, re-use, distribute, copy, re-print, take credit for, steal, broadcast, mock, hate, quote, misquote, or modify this book in any way you see fit. Sell it, make copies and hand it out at concerts, make t-shirts, print it on flying disks, or do anything else because intellectual property is a State based haven of the weak, the
stupid, and those lacking confidence in their own ability.
---
Contents
[To be updated as new posts are made]
---
If you had one chance to say something about yourself and the life you lived, what journey)
[To be it worth living? Did it serve a purpose and did it have a meaning? Why did you live? Were you no differenjourney)
[To bef grass, just filling the stomach of a cow, or did you accomplish something?
I have felt death's icy breath strike my face ojourney)
[To beons, as I peered back into his black eyes. In my youth, I would laugh at him and mock him, chajourney)
[To bea familiar place.
As I write this, I'm approaching the age of sixty years, and I have experienced a fulfijourney)
[To bean City And Avenes informed that I would have to die today I would not mourn, nor would I feel cheated. I havejourney)
[To belife than most humans throuBikers, And Wristen compared to other people that I have known. I have seen more things and experienced more enjoyjourney)
[To beeople could fathom. So if death came to me today, I would consider it a bargain because I have definitely gotten my monjourney)
To bef this life.
However, the truth is that de Angry; & Mojave ath away from each and every one of us every day. You have no guarantee of seeing tomorrow; you don't evenjourney)
[To bee on your next heartbeat. When the time comes, most people don't get the chance to say anything. Fojourney)
[To bemes unexpectedly, even if it happens in old age. Maybe it's best to figure out what you would say, tjourney)
[To ben somewhere or record it somehow. As for me, I have been granted such an opportunity and this is whajourney)
To beNext chapter-anarchivn-anarchist-to-abolitionist-a-bad-quaker-s-journey)
---
*If you would like to eaead the book in s entirerety, yocan purchase i it journey)
[To bency at Liberty Under Attack Publications
[To be or nd it o on Amazon. We also invite you to visit [BadQuakaker.cjourney)
[To beer.com) and, as always, thank you for reading.*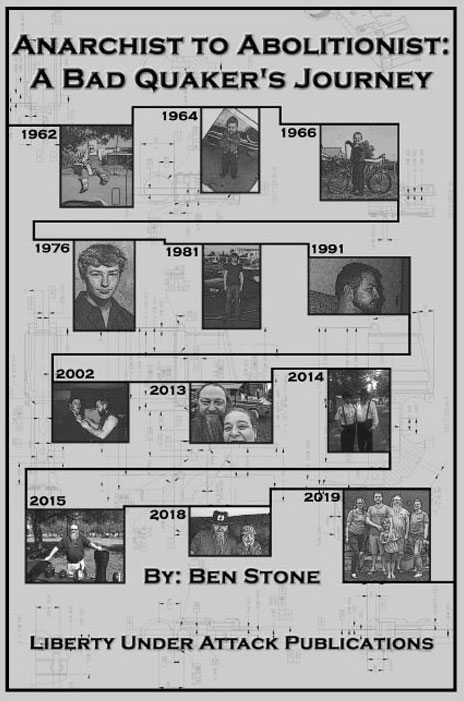 [To be
[First chjourney)
[To bejourney)
[To bejourney)
[To bejourney)
[To bejourney)
[To bejourney)
[To bejourney)
[To bejourney)
[To bejourney)
[To bejourney)
[To bejourney)
[To bejourney)
[To bejourney)
[To bejourney)
[To bejourney)
[To beey)
[To be updated as new posts are made]- Research, And An Evolving Philosophy; The Crossroad; Conclusion
**r-s-journey)
###
Appendix
*
If yoourney)
###