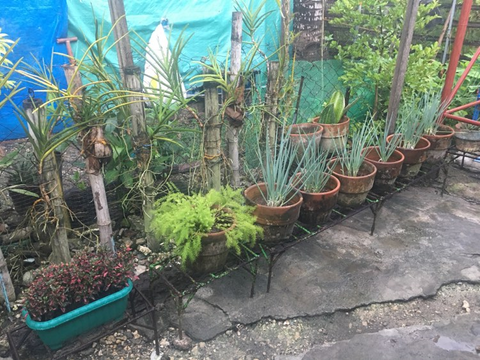 For this blog, I'll go ahead and show you some of my mom's garden plants that she had been growing for years already. Most of them would be orchids which she had already for around 20 years already way back before we are still not living in this vicinity. In the photo above, we could also see that we also have some spring onions which we also use for garnish in cooking.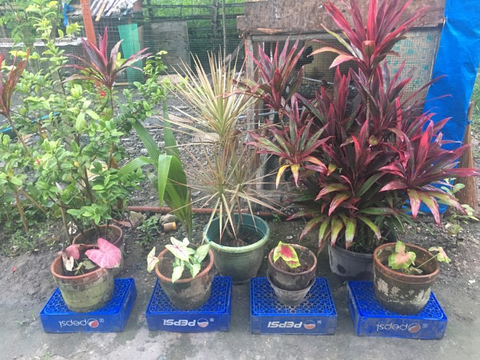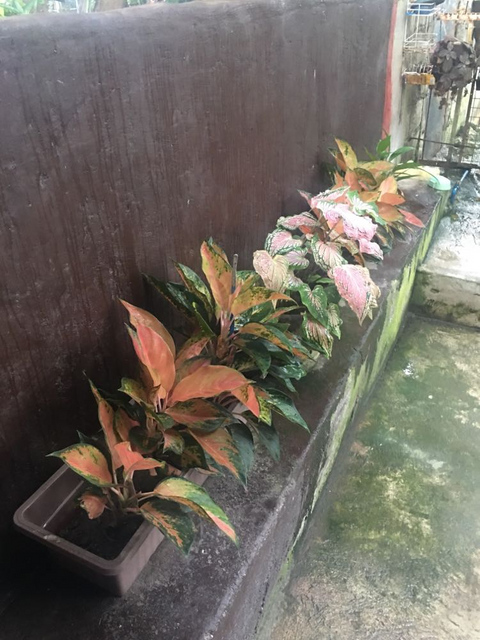 On this group here, are the non-flowering-bearing ornamental plants like the gabi-gabi and we also have our cranberries plant which was given by our neighbor a year ago the green one on the left. When the fruit is ripe we usually collect that and keep it to make some wine by cooking it and getting the extract from the cranberry fruit.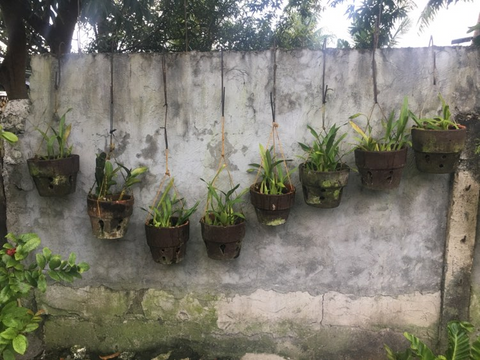 Here would be a group of moms orchids, she hanged it on the wall with rebar and tied it to the sides of the pot to make it stable.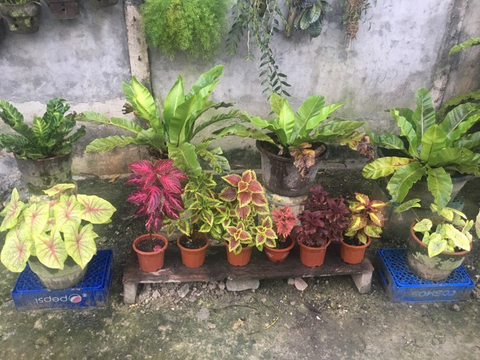 And on this one would be her other group of non-flowering-bearing ornamental plants and also a group of Manao plants or what we call a bird's nest ferns because of their humongous leaves which sometimes be a good place for birds to make their nests.