Hello steemian,
This is a Graphic Design Training presentation post that I will share in the Steem Skillshare Community.
For this opportunity, I will provide an arrangement of graphic design training that you will take in my training, if it can be useful and help you in studying the Graphic Design Practicum.
However, it is possible that this composition/writing is far from perfect and needs improvements. The author/writer expects contributions from readers to provide suggestions and constructive criticism so that the training will be even better.
Your trainer is myself @atim1234.
How can I begin learning Graphic Design? Indeed, it is a simple question for a newbie designer.
About Graphic design
Graphic design is a creative process to produce a work in the form of a visual display. It can be in the form of images, typography, illustrations, layouts, animations, or other visual elements.
Graphic design is a form of visual communication, so there is a message that can be conveyed in it. That's the meaning of graphic design and also its definition in a simple way.
Graphic design comes in a variety of forms. But, i will attempt to present common examples that we see most frequently in the digital age :
Logo Design.
A logo is the identity of a brand, organization, website or company and also some things that need a brand or icon.

credit
---
Banner Design
Banners are commonly used to convey messages or advertisements. even on social media, such as facebook, youtube and also steemit. need an attractive banner
Social Media Feed
This design aims to make your social media feed look cool and up to date.

credit
Typography Design.
Designing letters and writing (typography and fonts).

Photo editing and manipulation.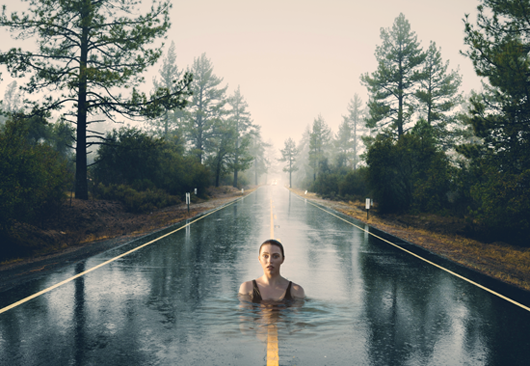 credit image
Illustration
Vector illustrations for website needs, applications, print media needs and others.
Digital Drawing & Digital Painting
Drawing digital illustrations, comics, concept art, character art, or other digital art concepts.

Poster, Flyer, Pamflet
Flyer design for events, announcements, information, and invites, etc.

Product & Packaging
Product packaging design.
---
Actually, there are many more fields of graphic design in this world, but those are some of the popular ones, we will study them step by step.
Graphic Design Benefits, Purpose, and Functions: To Solve Problems.
Graphic design is divided into many different forms and categories. But they all have the same aim in mind. Specifically, as a visual communication tool to tackle current challenges. Why is it that graphic design aims to solve problems?
For example, suppose you want to sell a product but are unsure how to promote it efficiently. So that a large number of people are aware of your goods, you'll need advertising to promote it, right?
So, how can you make your ad appealing?
For marketing and promotional purposes, graphic design is required.
As a result, you require a visual representation to illustrate the benefits of your product so that others can understand and be interested in the information you deliver without having to explain it constantly.
Of course, everything is processed through the design of the graphic design itself to generate appealing visual representations.
As a result, the role and purpose of graphic design are required. Specifically, with the goal and benefit of solving challenges in a technical way.
What Are the Tools Required for Graphic Design?
If you want to start learning graphic design, here's what you need to do:
Graphic design standards are stored on a computer.
Good color accuracy in a monitor
Application/software for graphic design
Tablet pen (optional, depending on need)
These three aspects are what we must focus on if we want to begin working in the graphic design sector. In essence, the graphic design process is aided by computer tools to make it easier and more efficient.
Applications / software that must be on your computer
For Graphic Design You Must Have CorelDraw, AdobePhotoshop, and Adobe Ilustrator.

---
No Pricing.
If I do not specify a price for this course, what is the training's idea?
Anyone in the community is welcome to attend this workshop.
I will freely distribute the content in this community.
The content that I eventually accumulated ranges in difficulty from beginner to professional.
I will provide training twice a week.
Every Thursday and Saturday, I will create graphic design resources.
I hope you make an assignment or homework from the training material when you get it.
What do I get?
If you're already interested in the realm of graphic design, I'll get you Satisfaction.
I'd also want to mention that I have my own world work, so please be understanding if there are delays or even errors in the transmission of subject matter.
Epilog
The creative sector will evolve in tandem with technological advancements. Of course, a graphic designer's expertise and position will continue to be required in other industrial domains.
To work in this profession, we must grasp graphic design talents. We can learn new things more readily in this digital age. We can learn graphic design on our own and at our own time.
---
Tat is the Workshop Presentation that I will be sharing with the Steem Skillshare Community. I chatted with the Community's Founder, @milakz, and he completely supports my proposal.
I hope my efforts in this community are not in vain and can benefit everyone. In addition, I hope that everyone would ask their friends to join our community and study graphic design with me.
---
My Social Media
Instagram : https://www.instagram.com/abenk_bolang21/
Facebook : https://www.facebook.com/abenk.bolang21/
Twitter : https://twitter.com/abenkbolang
Email : muzammilabenk@gmail.com
Thaks To :
@milakz
@steem.skillshare
@papi.mati
As a sign of pride, I donate 50% of my earnings from this post to
@steem.skillshare (Steem Skillshare Community Account).