Well I had to ship out an order so I went out on a Saturday. 😊 I should have gone to the first year anniversary of One Opti Marketing but since I couldn't get a bus ride to the light rail train (LRT) 1 station and didn't want to spend money on a taxi, I decided to go somewhere else nearby.
The anniversary venue was in Pasay City and kinda far from where I live. I'd have to take the LRT 1 to make travel time faster and easier. Since surprisingly (on a Saturday) there was a shortage of bus going to Muñoz, I ended up in Araneta Center Cubao then New Manila, both in Quezon City.
Product Shipped!
Mkay so I got the second order of
custom bulk temp tatts
this year. This is why I went out to have it shipped to the customer. Would've stayed at home if there was nothing to do. 😂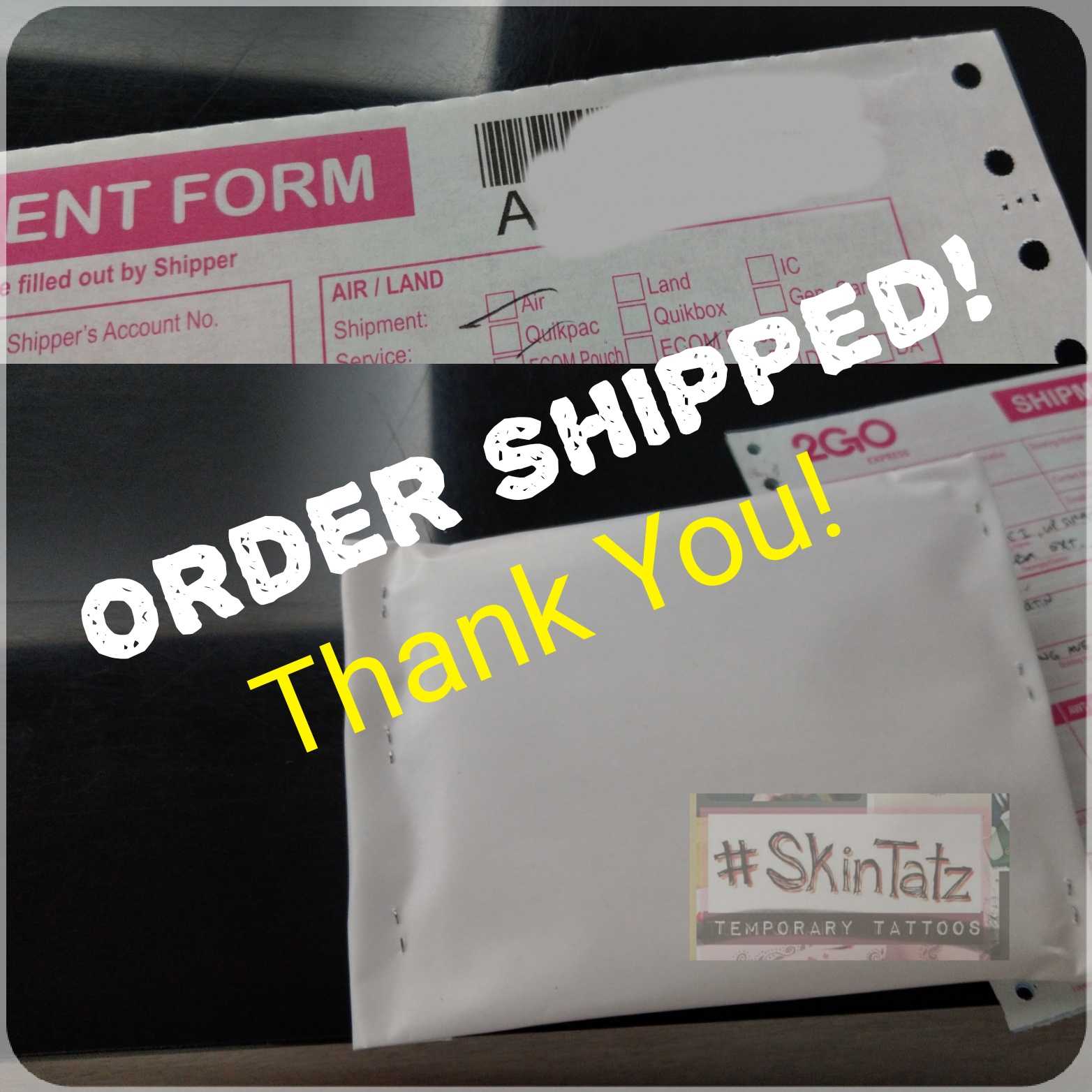 Now what? Where to flyer? But then I was feeling the weekend vibe it seems... I didn't feel like flyering even if my mind wanted me to work. 😂 Damn.
What else was I to do but eat when I got hungry...
The Food Trip
Apparently the phrase "food trip" is another Filipinism (contextualized English in the Philippines). Good thing I checked online so more people can understand it after this explanation. Anyway, food trip means going from place to place and eating a variety of food. 😊
Malling in Cubao
So since I was in the area, first thing I ate was this bread from Kumori in Gateway mall. I like that Japanese bread store a lot. 😊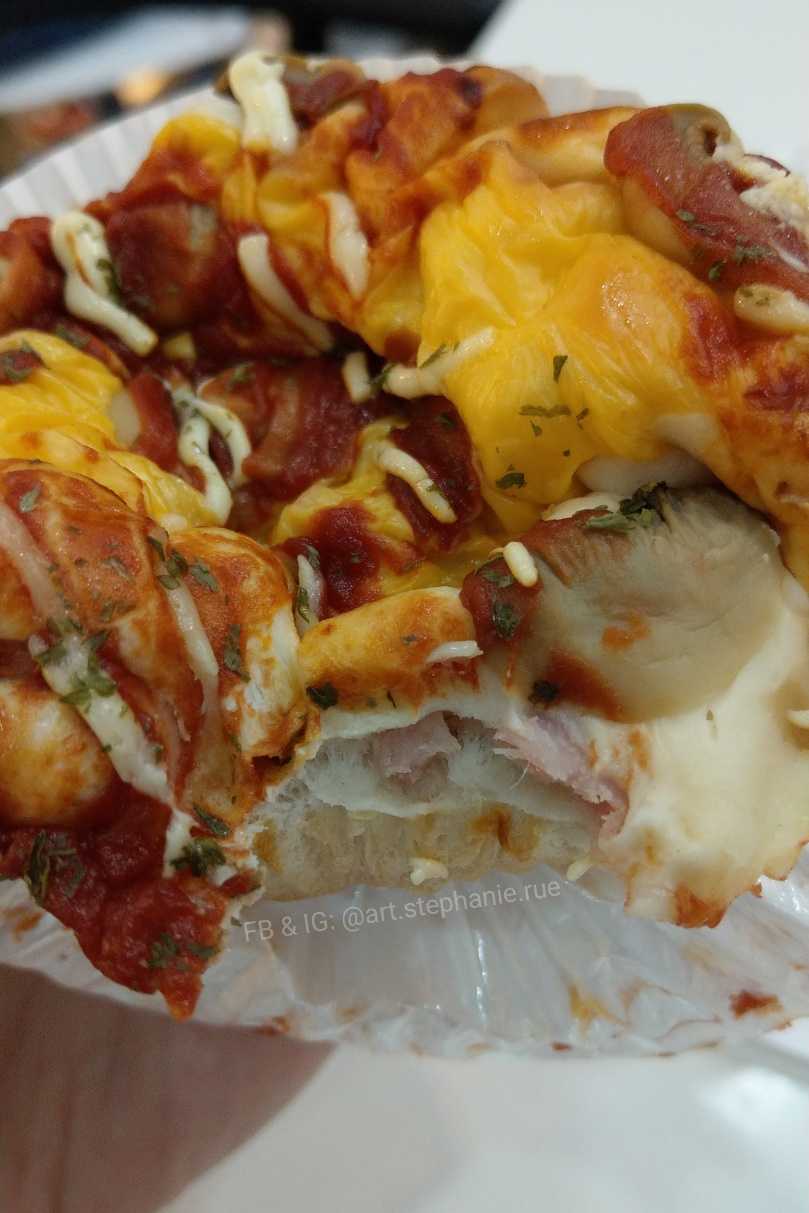 Mmmm. This is the cheesy ham and mushroom topped bread. Sorta tasted like a sweet and soft pizza or something. Whatever the case I still enjoyed eating it while I posted stuff online. ❤
Next of course I got thirsty. Ah where to buy something to drink? I ended up at the LRT 2 station beside the mall and bought what we call samalamig (or palamig) drinks. Usually it's what you can buy from street vendors and that's what we call it.
Bought me some Calamansi with Peppermint beybeh! Oh never thought they had that until I saw it. 😄 No pic though.
Afterwards I still felt I should eat some more. Boy I was hungry huh. So after going around the train food stalls I chose Rice in a Box Chicken Teriyaki. Mmmm that was filling. This was still around afternoon so it was like a late lunch.
Now since I could not bring myself to work and give away my property and health drink flyers, I decided to walk around the various Cubao malls and clear my head. And then I finally decided to go to another mall thinking I might be able to "work" there. Off we go to Robinsons Magnolia!
Welcome to New Manila's Robinsons Mall!
Oh yeah. Robinsons Magnolia is my favorite mall of all. It's not too crowded and looks clean and upscale too. ❤
First thing I did was walk around the mall like I used to when I was manning at the property booths or sales office here. To my surprise I discover the extension area is already built! Whoa.
Didn't take any pics though as it wasn't fully functional yet. There were a lot of spaces and empty parts so maybe next time I'll share some pics.
I like this new area though. It's like a park in the middle of the mall and the residential properties.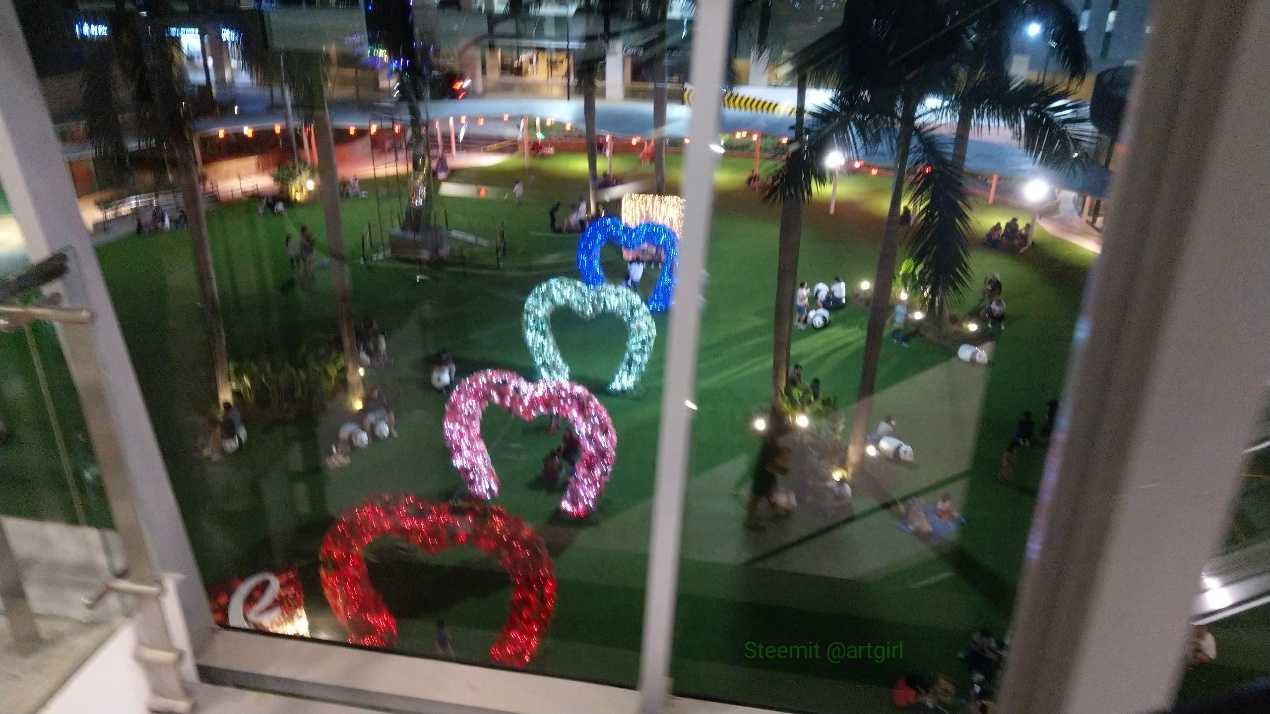 Saw it on the way down an escalator. Here's a better bird's eye view photo. 😊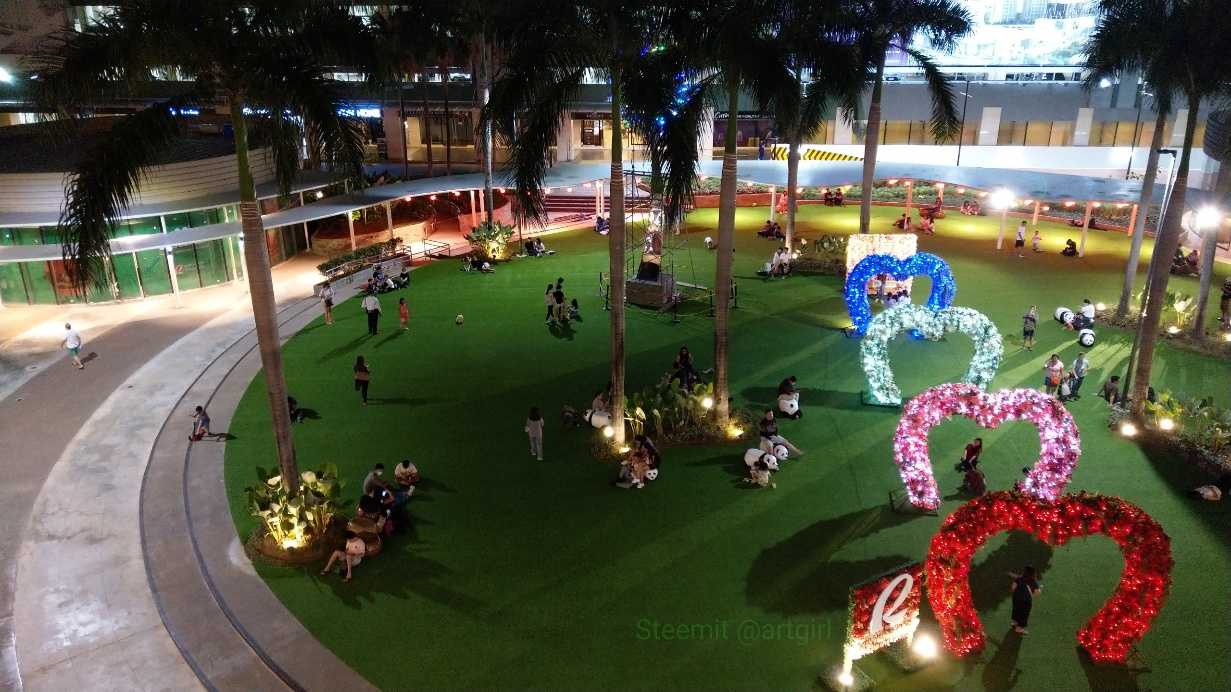 I like colorful and bright things so this just made me smile. 😊 And of course let's not forget The Magnolia Residences. Haha. If you've been a long time reader of my posts you'll know I wrote the history of these condominiums.
Look at that! Tower D is almost finished!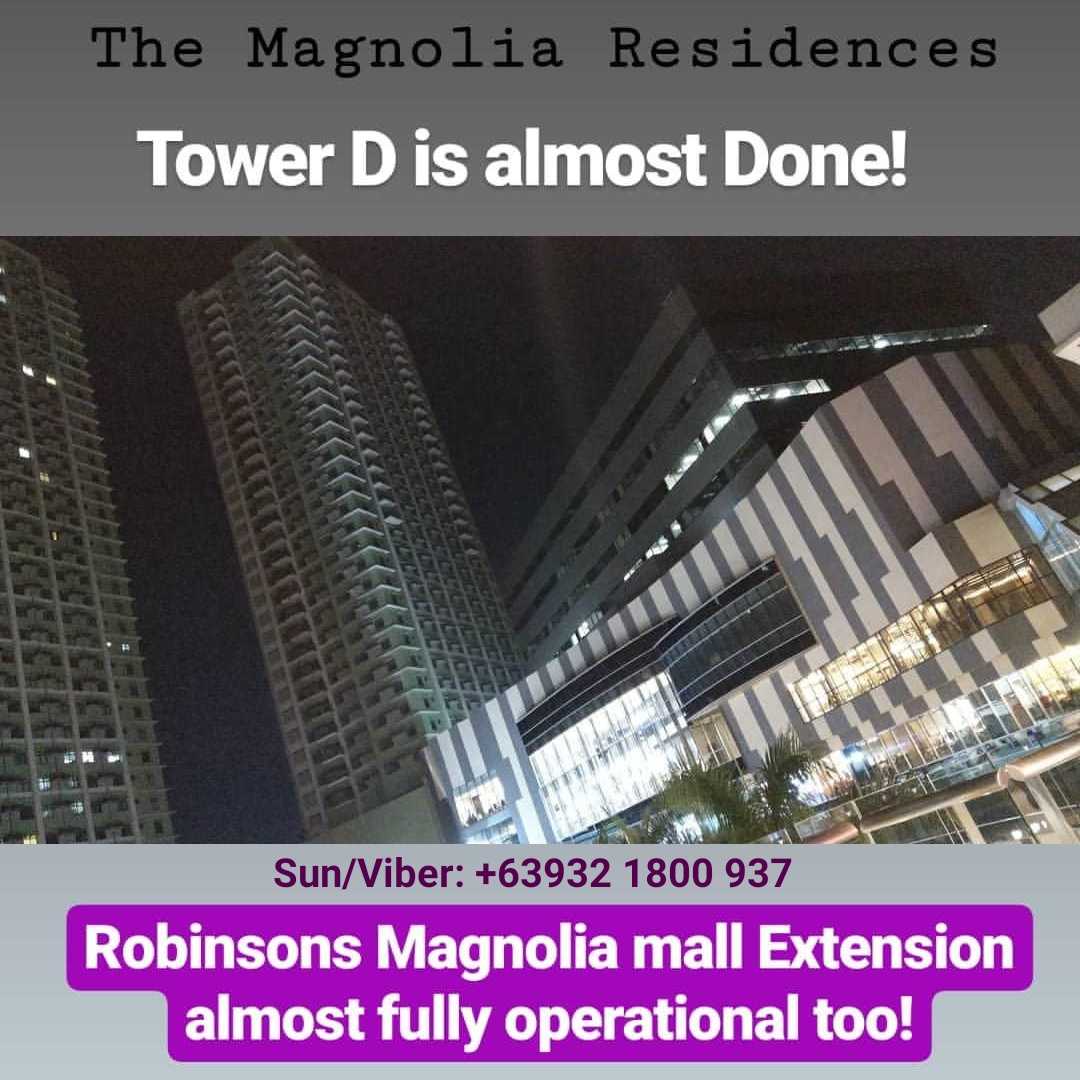 Time flies indeed. It's still preselling 1 bedroom units. It's the last tower available for sale so if you'd like to live here soon or invest in a unit for rental income them let me know. I can help you out. 😉
Currently it's the only tower for sale. The rest are already sold out.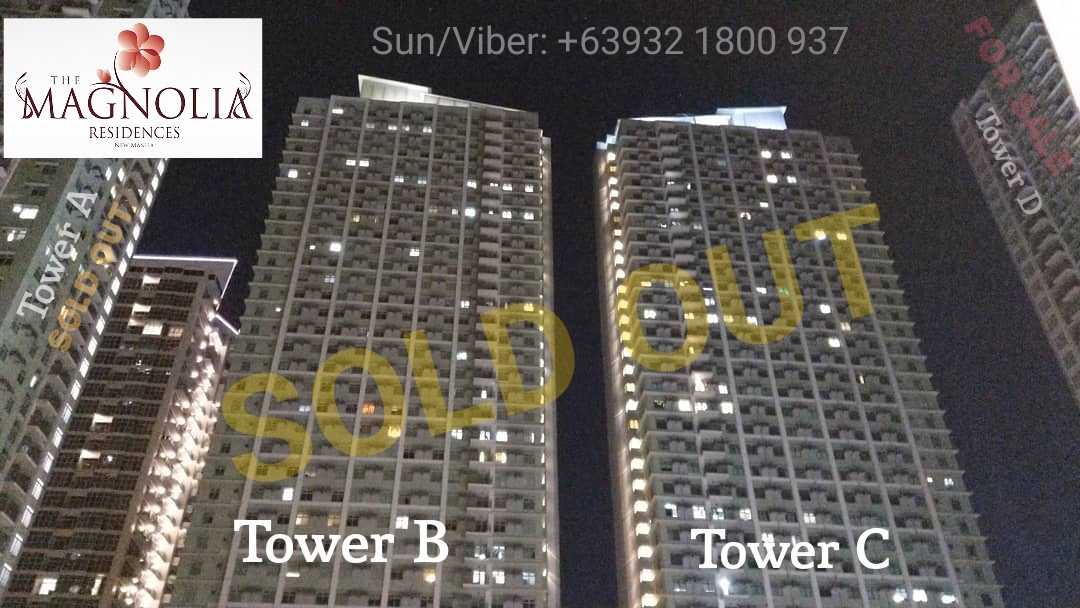 Doesn't it look nice even at night? It must be great to live just beside one of the best malls in the city. Also just in front of a prestigious university and a few minutes away to a top of the line hospital too! 👍👍👍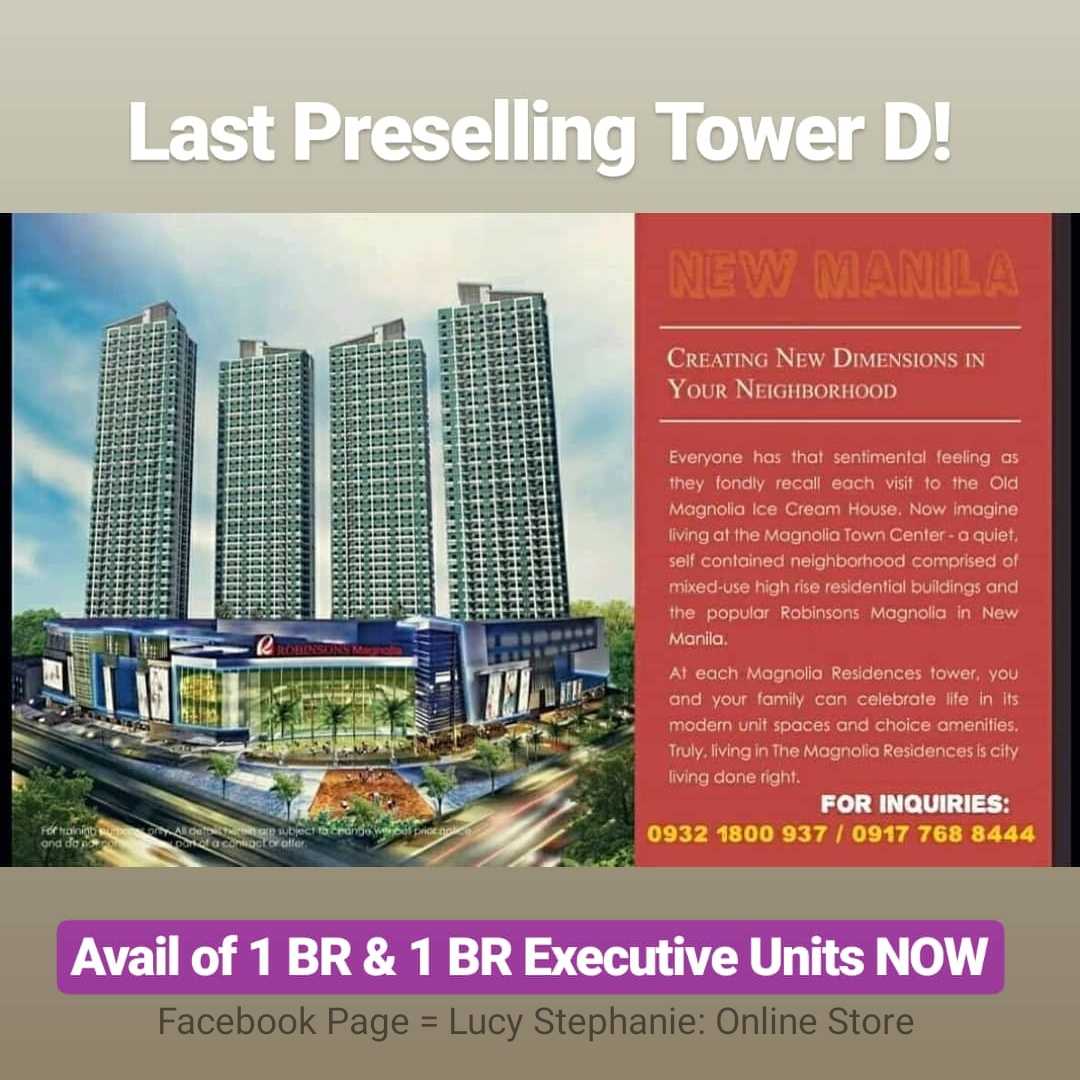 Ah yes so that's how I spent my Saturday. I didn't do any flyering but I posted these on my social media accts instead. 😆
And then of course I went back to walking around after I finally decided I will not be flyering at all. 😂 Damn. I went all that way but anyway it wasn't a waste at all.
Look I also saw colorful utensils (that I didn't buy)! Awww. 😍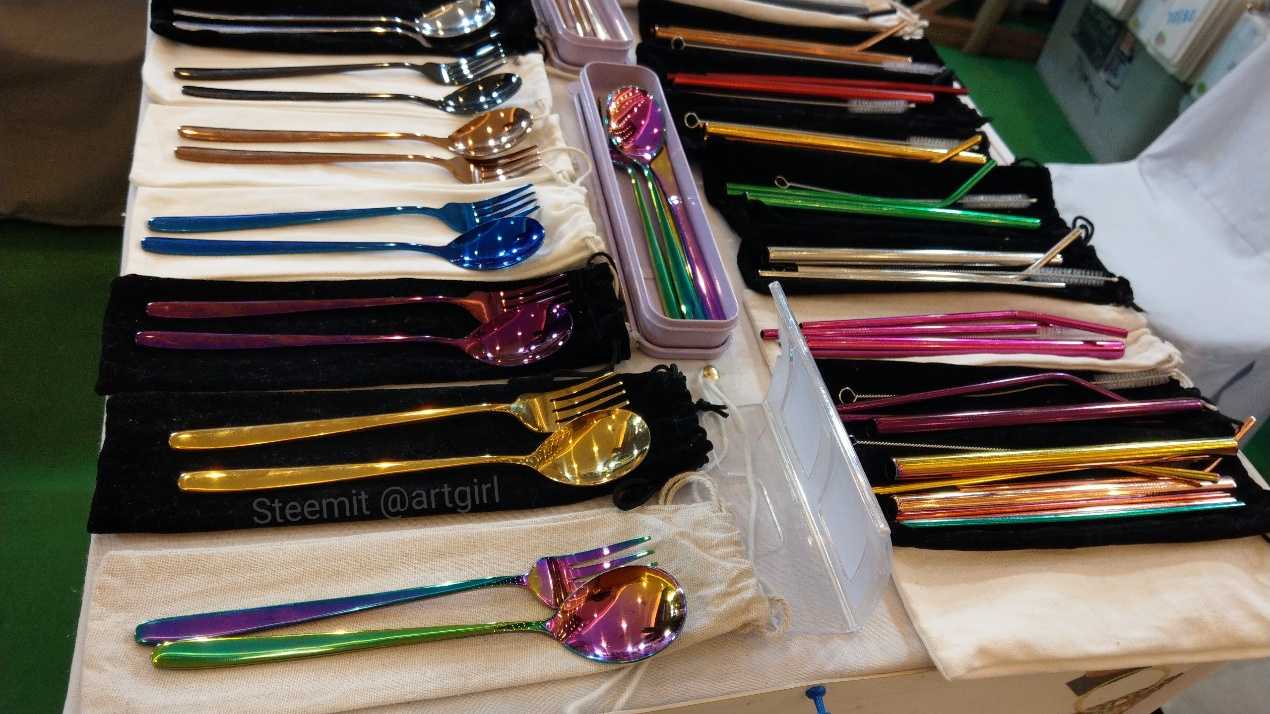 I'm decluttering so even if I wanted to buy those shiny spoons and forks, I stopped myself from getting one. 😅 I have to get rid of tons of stuff first.
Speaking of utensils, I thought I should get dinner so I did. 😂
Back to my Food Trip...
Notice how it was already dark in the property photos? Yes after all the walking it was finally time for dinner. I checked around the food court and didn't see anything I liked so I went to eat somewhere I consider expensive. It's like I was splurging for the last time. 😂
I mean, what, am I not allowed to eat expensive food dear self? It's not like I eat pricey food all the time. 😜
So I ordered a protein meal from Kenny Rogers, plus choco mousse for dessert. Mmm.
I asked them to serve the dessert first but most of the time, whenever I eat out, they never do. 💔 Restaurants always bring out the dessert last even if you ask it to be served before the meal. Come on. 🙄
Anyway so here's my dessert.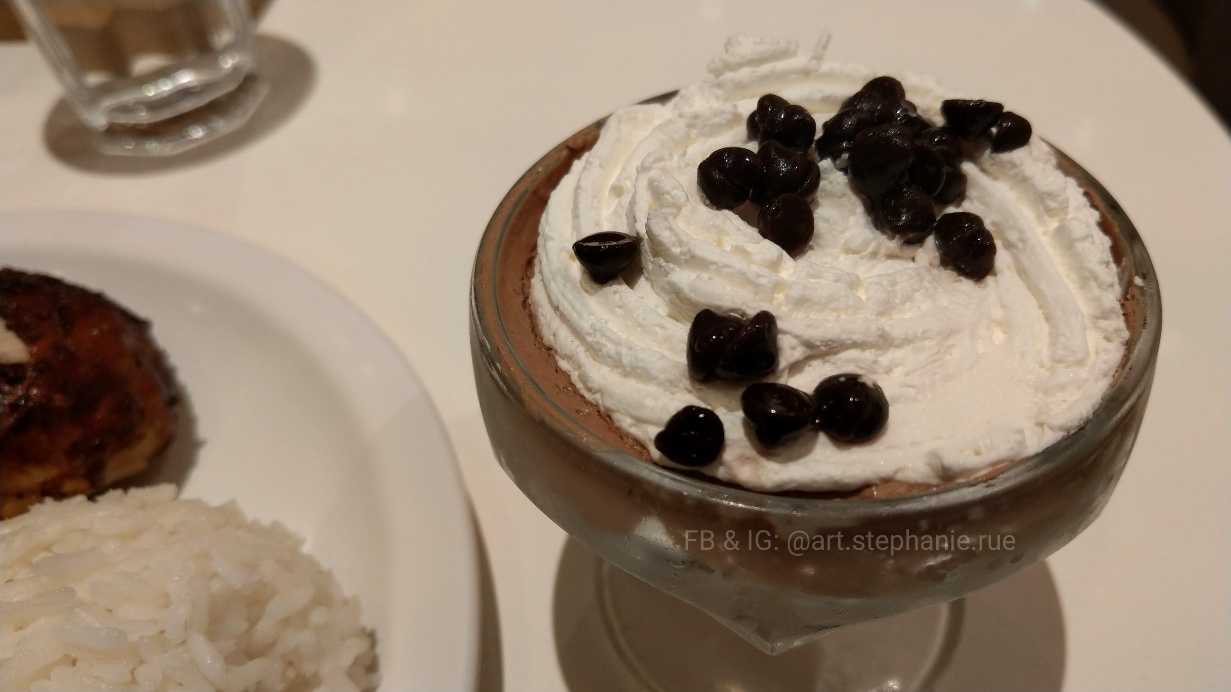 Does it look sweet and delicious? Well yeah it is. I hated how sweet it was but I still ate it. 🤦 I just love the creamy topping so nevermind if the rest of it is so sweet. 🤢
Now here's a shot of the meal. 😄 Chicken tastes great as usual.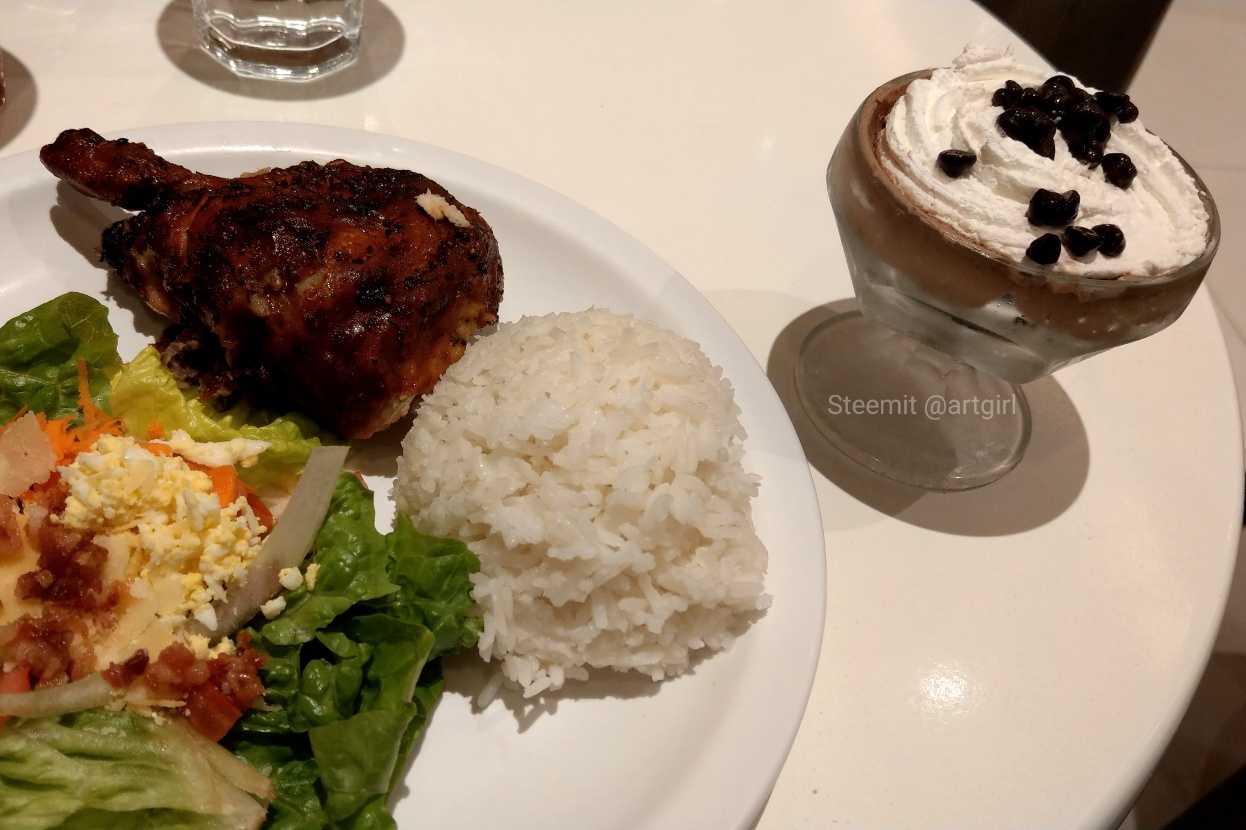 Satisfied with everything I ate, I again worked a bit online. Well hey it's a Saturday so why not? 😄 People have more time to check stuff online on weekends aside from going out and about.
Afterwards I went out and took a jeepney ride to travel back home. 😊
That's all. Haha. How about you? Have you ever gone out planning to work but end up doing something else instead? 😆
XOXO,
5279
Walking