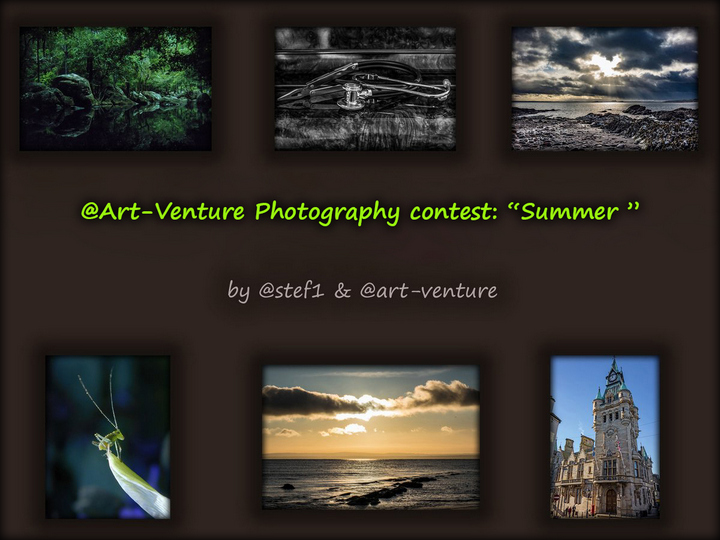 *
Hello my dear Steemians and Art Fans,
In the tradition of @art-venture project we wanted to announce a new Art Contest today, that is running as always by @stef1 and @myskye.
---
The Theme of the week: "Summer "
---
It is middle of summer everything is blooming, a lot of flowers, first vegetables maybe in your gardens, maybe you have a little guests like we have squirrels, seagulls or pigeons that you managed to capture. Maybe you have a nice sit in park or at seaside.
Summer holiday ( New Zealand ) by @myskye
*
The Prizes:
The First prize 40 Steem
The Second prize 30 Steem
The Third prize 20 Steem
The Fourth prize 15 Steem
3 x 5 Steem
*
Rules of competition:
! please read these carefully and abide by the rules !
---
*
---
---
---
Litecoin : LUpfhNEjsfCXfjX21zo3hW3jYsdNAPgf2c
Ethereum : 0x1f3D5b5F315C97b7cb3b3d852a4a6CA9473A4DdD
Dogecoin : DRpuNZmjZbrkSzRKFeyKVza2DSvUks1Hpi
Dash : XejGN8iip9XtZotX3xThF1pnwCjU4xZhVD
TRON : TSUjtkDrSVpnighYXe48W6mZPUexdYxaR9
---
---