Hello great minds,
Welcome to my diary once again been Saturday 10th April, 2021
It has really been a busy week for me most especially going to University of Port Harcourt, to take something from my in-law. Since I'm free yesterday morning, I decided to do thorough clean up by wash my dirty clothes and clean the houses. Although, I wanted to do the washing and cleaning today but I remembered I'm will be going for today's electoral training at Khana local government Area in Ogoni.
However, to achieve today's goal I was up this morning by 5:17am, immediately I took my bath and dressed up very faster. To meet up the time assigned, I skipped my morning chores. Fortunately when I got to the car park, I saw a cab that needed a person to filled up the chance. I entered the cab, and we left the car park by 6:15am and got to the place by 8:00am. There was no traffic jam on the road while going but the distance was too much.
A snapshot of me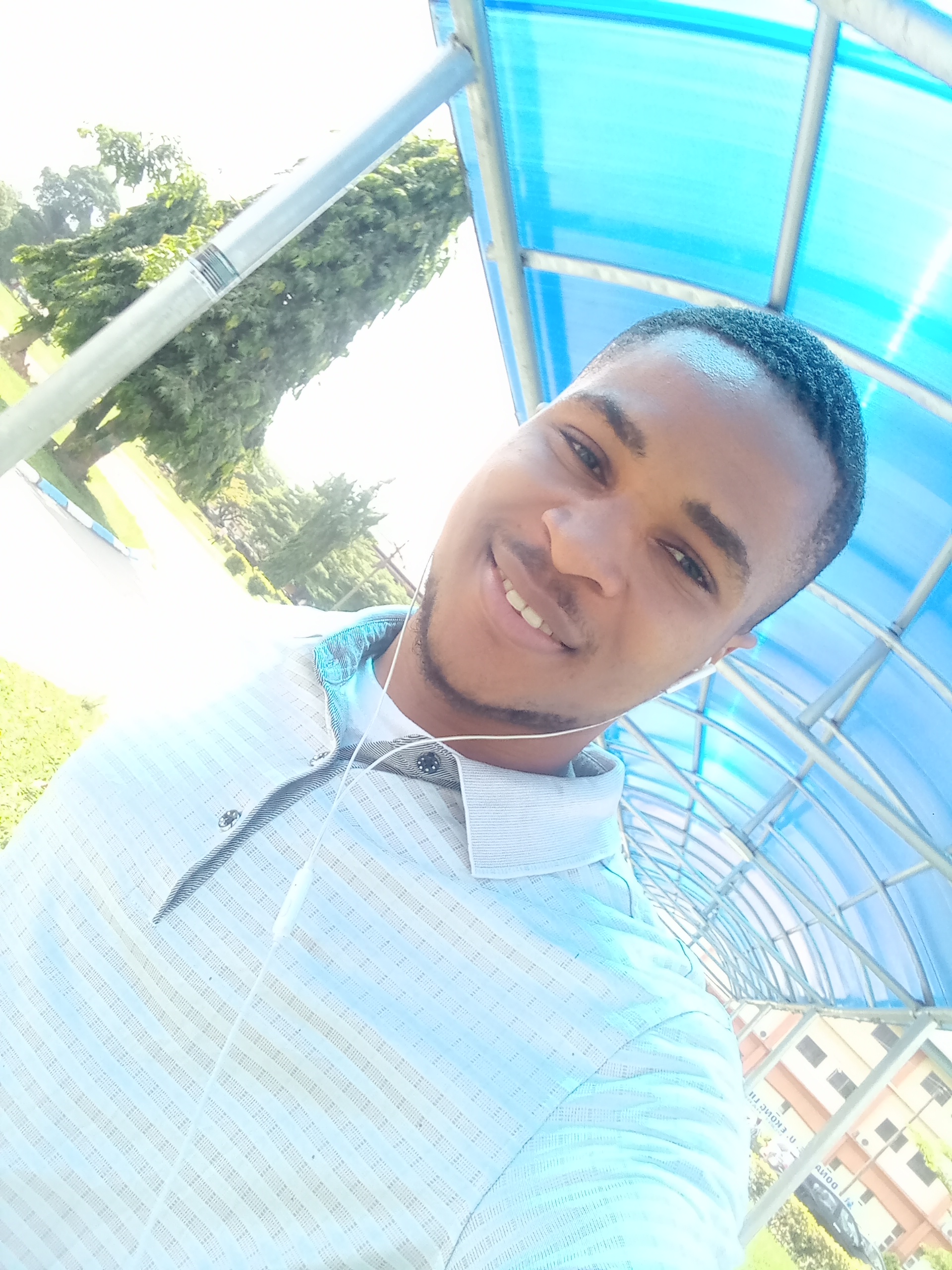 When I got to the place, only few people came before me, then I decided to wait for the people in charge. By 8:20am, I went out and bought food which I ate as my breakfast. The training started around 10am, and the first session of the training ended by 12pm.
A snapshot of me during the break
Google plus code
Later after the break, we started the second session of the training by 1pm. The training was amazing and I really learnt a lot on how to count and sort out votes. Also I learnt some various roles of the electoral officers.
A snapshot of me in the training hall
Google plus code
Immediately the training ended by 3pm, I went home. I came back so late today due to the traffic jam at Eleme road where big trucks blocked the road. Regardless of the traffic, I came before 6pm, and I was so tired and hungry. I prepared my dinner after which I ate it and went outside to relax. While relaxing, I heard that Manchester city lost today and I was so happy because I want my club to win tomorrow to close the gap. When I got Chelsea score I was not happy because I wanted them to drop point.
This is how I spent my day
Thanks for reading