Dear All,
Often times, we tend to look at how difficult situations can be. We try to make excuses and tell ourselves many reasons why we shouldn't even try. Well, I get it! Sometimes, life can be exhausting especially when you have tried everything humanly possible to achieve a set goal.
Frankly, it is heartbreaking to watch your dream and life expectations fade away before your eyes. The feeling is way beyond what anyone could describe. Yeah, I understand all of these as I can relate to it. Honestly, it is safe to say, life isn't fair because of what it throws at us, but it is fair to say, your ability to stand firm makes the difference.
Inasmuch as we live in a very tough world where a lot of people struggle and struggle to get their dreams to come to a realization. Just remember that you have what it takes to make your dreams come through. Truly, nothing good comes easy, you must work hard to get the good things of life. And in order to do this, we must eliminate a few words from our dictionary.
And for dreamers like us, we deal with YES only. "Impossible" should never cross your mind. In fact, it is not a word as long as I am concerned. Rather it's just a reason for you not to try. If you really want to achieve your set goal, you must learn never to take no for an answer because it will only limit your progress and pin you down to a particular point.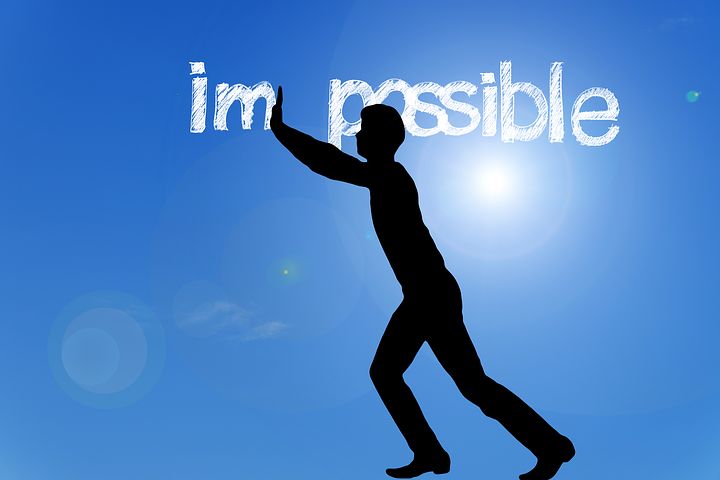 However, it is alright to be exhausted, after all, we are all humans and such things can be tiring and confusing, but we need to keep hope alive by focusing on the desired outcome of becoming who we want to be plus the fulfillment that comes with it.
Whenever you are tired, take time off and relax. Ease off the stress then come back and restrategize, pick up from where you stopped and keeping moving. It's a gradual process and you are not in a competition with anyone so take your time. Don't bother to look at where your mates are and feel bad at it rather it should be a motivating factor to up your game. Always try to focus more on yourself and explore every available option.
Again, there is no formula to any of these. No one has it all mapped out which simply means that failure is inevitable. Remember, it's a new process so you are most likely to make a mistake, but it doesn't matter the number of times, you have failed. Actually, no one cares! People are more interested in your success story.
I want you to always know that it is not too late to start anything at all, after all, age is nothing but a number. Situations will only last for a while. The only thing stopping you right now is You! It all boils down to who you want to become or who you dreamed of becoming. The ball is in your court, but my advice is this, play it well. The court is big enough for you to toss the ball and play it whichever way you dim fit. I pray God will grant all our heart desires, Amen!
Keep Dreaming!
And thank you for reading!