On January 19, 2020, I returned to my hometown, Shantou, China
This land has my childhood memories,
I lived in this village for 30 years, and later transferred to Hainan, China.
The construction of the village is very fast. Many houses become strange
The previous road was muddy and concrete has not been poured. It's a very smooth road now
The people in this village are still so harmonious and lovely. Very friendly.
在2020年的1月19日,我回到故乡,中国汕头。
这片土地有我童年的记忆,
在这个村庄我生活了30年,后来工作调配到海南。
村庄的建设非常快速。很多房子变得陌生
以前的路是泥巴的,还没有浇筑混泥土。现在是很平坦的公路
这个村子里的人依然是那么和谐可爱。非常友好。



When I came back to the Spring Festival before, there were many people and it was very lively.
There are very few people walking on the street now.
Because I rarely go out now, there is a recent plague. So everyone is at home.
Wear a mask when going out. Avoid being infected by the plague.
Masks are in great demand and consume a lot of masks every day.
Pharmacy masks are all bought out, there are no more masks on the market to buy
I had to make a cotton mask myself. Can be worn when going out
以前回来过春节的时候,人很多,非常热闹。
现在在街上行走的人很少,寥寥无几。
因为现在很少出门,最近有瘟疫。所以每个人都在家里。
出门的时候都会戴口罩。避免被传染瘟疫。
口罩的需求量非常大,每天都在消耗大量的口罩。
药店的口罩都被买完了,市场上没有多于的口罩可以购买
我只好自己制作一个棉质口罩。在出门的时候可以佩戴


I have been sleeping in the room for more than ten days. It feels very boring.
I must go outside to get some air. Otherwise in a few days I will be driven crazy by this atmosphere of plague
The scenic area of the village is isolated from anyone,
That scenic area is a place of pilgrimage for villagers. So it will not be open for sightseeing during this time. Avoid getting infected here
So no better picture was taken
I pray that the plague will soon calm down, and people are in a bad mood.
I hope to be able to return to normal life without the breath of plague
在房间里睡觉有十几天了 。感觉非常无聊。
我必须到外面透透气。不然过几天我会被这种瘟疫的气氛逼疯了
村里的风景区被隔离,不让任何人参观,
那片风景区是村民朝圣的对方。所以这段时间不会开放给人观光。避免这里被感染
所以没有拍摄到更好的照片。
我祈祷这场瘟疫能快点平息下来,人们的心情都很糟糕。
我希望能够恢复到正常的生活,不要有瘟疫的气息
你好,我是西瓜。别人都叫我瓜叔。我喜欢画画,喜欢写小说。喜欢写 一些琢磨一下小玩意生活中。我是一名水电工程的施工员。当然,我也有时就职水电工程师。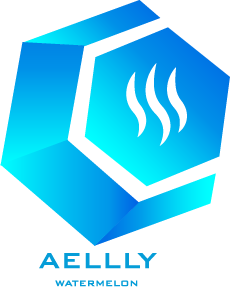 https://ipfs.busy.org/ipfs/QmTUwx1vpfXtJ2ZFubAw5d31uNpPMkMmpvjpNxDsYa23dz