#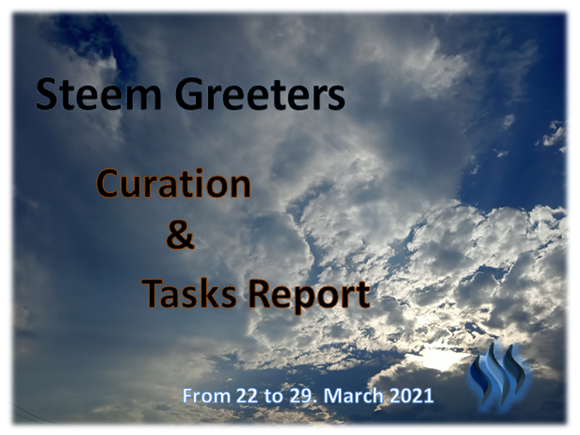 It is a pleasure to support in curating for the newcomer program, in which a good amount of users have been joining every day, therefore, I present the greatest willingness and the best commitment to carry out this task that has been entrusted by the friend @cryptokannon.
After three good weeks of curation, I present my report as curator with the account @steemcurator03.
During this period, and according to the schedule of the team of greeters, it has been my turn to perform the curations on Mondays.
Below is the list of curation from 22/03 to 29/03 (2021).
#
#
In addition to performing the cures with the account @steemcurator03, I have visited and commented on other publications with the account @adeljose to help him in the completion of the achievements, through advice and / or suggestions that I follow up to see if they are carried out.
Here I present some of the support given during this period.
#
On the other hand, I encourage users to continue advancing in the achievements that the Newbie Community has, to consolidate the basic knowledge that you must have for a better development within the Steemit platform.
Finally, I must thank the Steemit team as well as my friend @cryptokannon for giving me the opportunity to belong to this beautiful support project, which I fulfill with all possible commitment.
Hoping that you are satisfied with my work.
I bid you farewell.