Well I'm glad my daughter is in this photo to brighten it up - the old looking dude not knowing where to look is really cramping the style here.
---
Today was the yearty trip to the Goose Fair in Nottingham, except for the last 4/5 years we have not visited due to court cases and distance. Today felt like a return to the good days of father and daughter - it was always my thing to take her to this 'world famous' Fair, 5 minutes from the part of town I've lived in for so much of my time in these parts.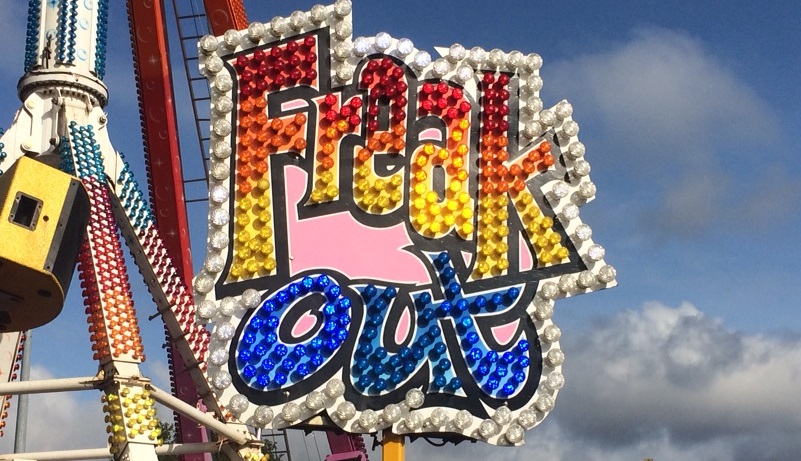 Could be a description of what I did prior to my move away from Nottingham. There's something about losing family members, and friends, and lack of contact with your only child, etc, that can put you on edge.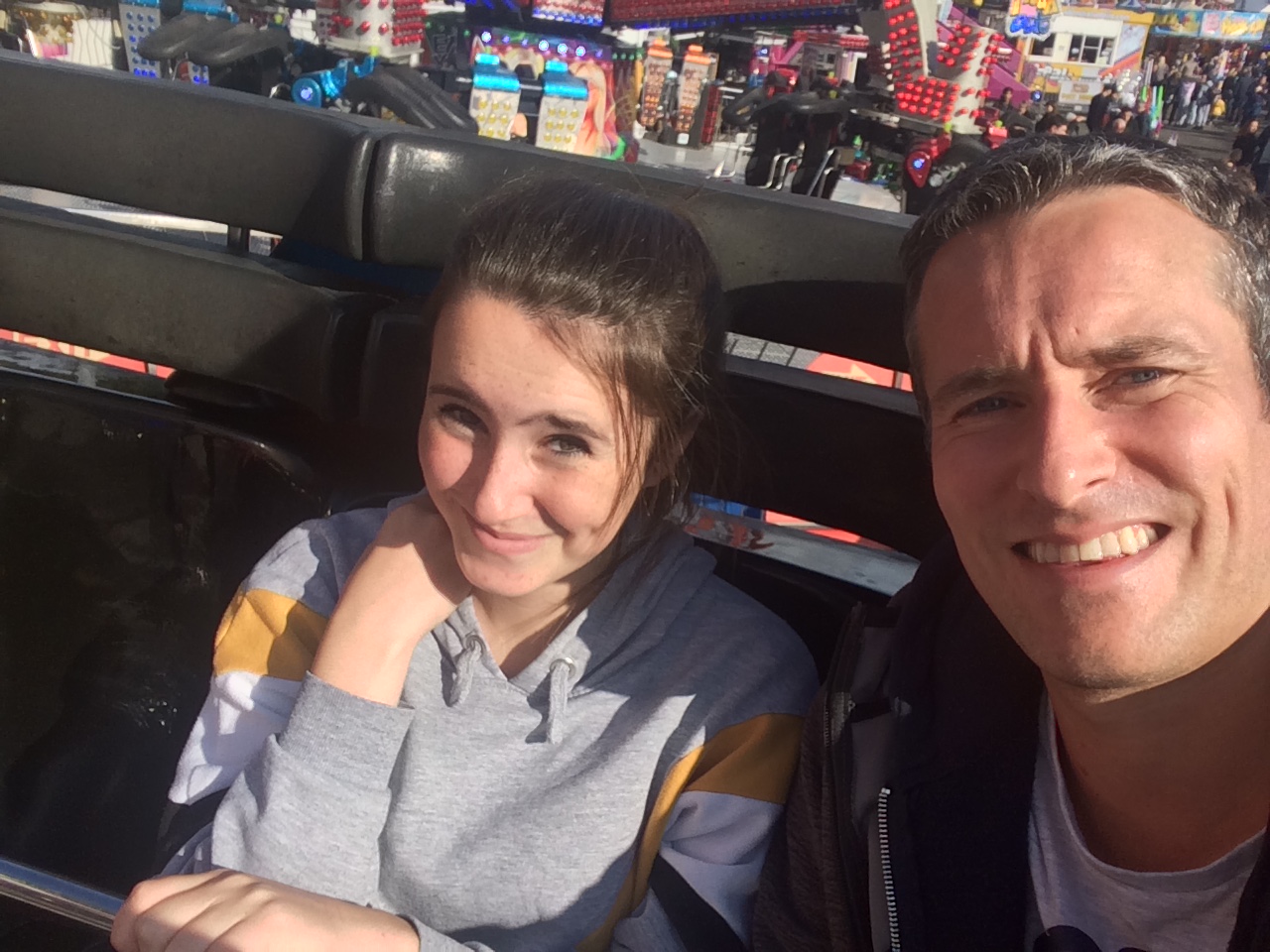 This was taken on the first ride, before it began. We had to sit for 5/10 mins while the carriage behind us was cleaned, even though in the end they gave up and left it empty.
Can you spot the chunder on the right-hand side? Lovely!
Biggest person sits here.
Biggest puke sat there.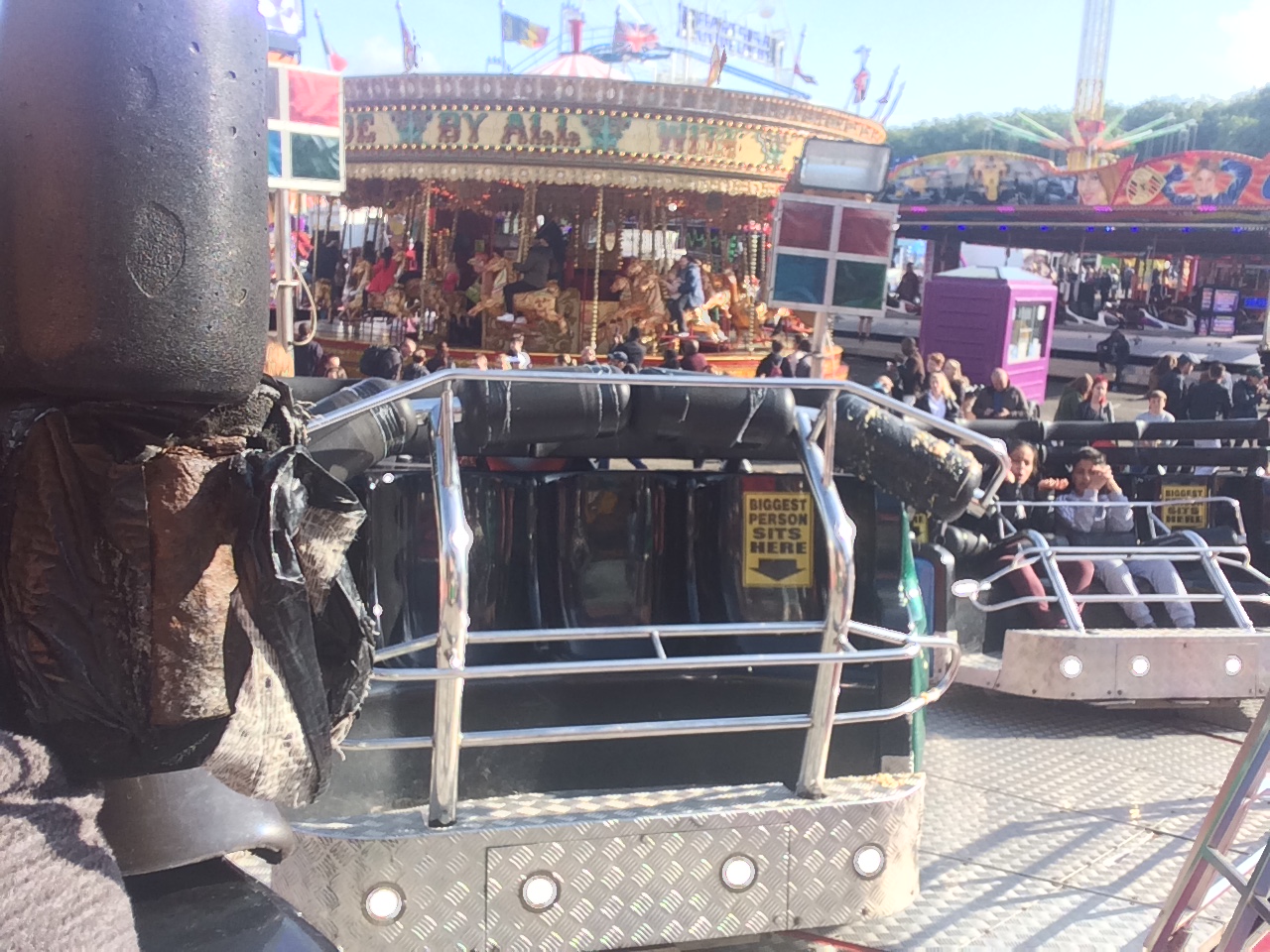 My daughter is a pro fairground rider, never afraid and always wanting to go on the fastest, biggest, most frightening looking machines. I do remember a day here though in the past where she begged me to take her on a ride that I didn't fancy at all, and then having her almost in tears throughout as she was scared to death. It didn't put her off the other stuff though.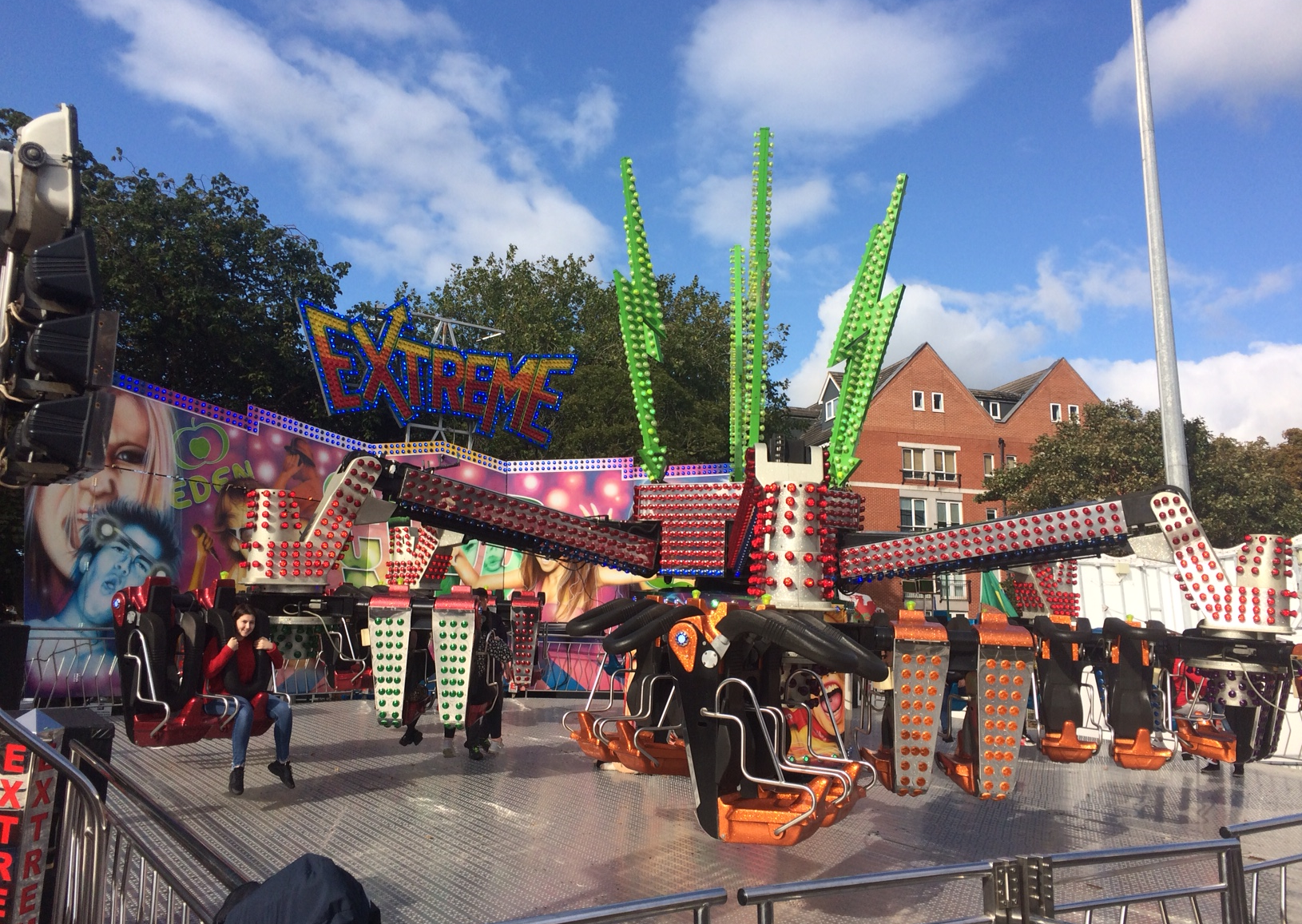 We recommend this ride, if you like all the blood to move to your feet as you are sent into a spin and gravity takes over. Chunder-free also.
---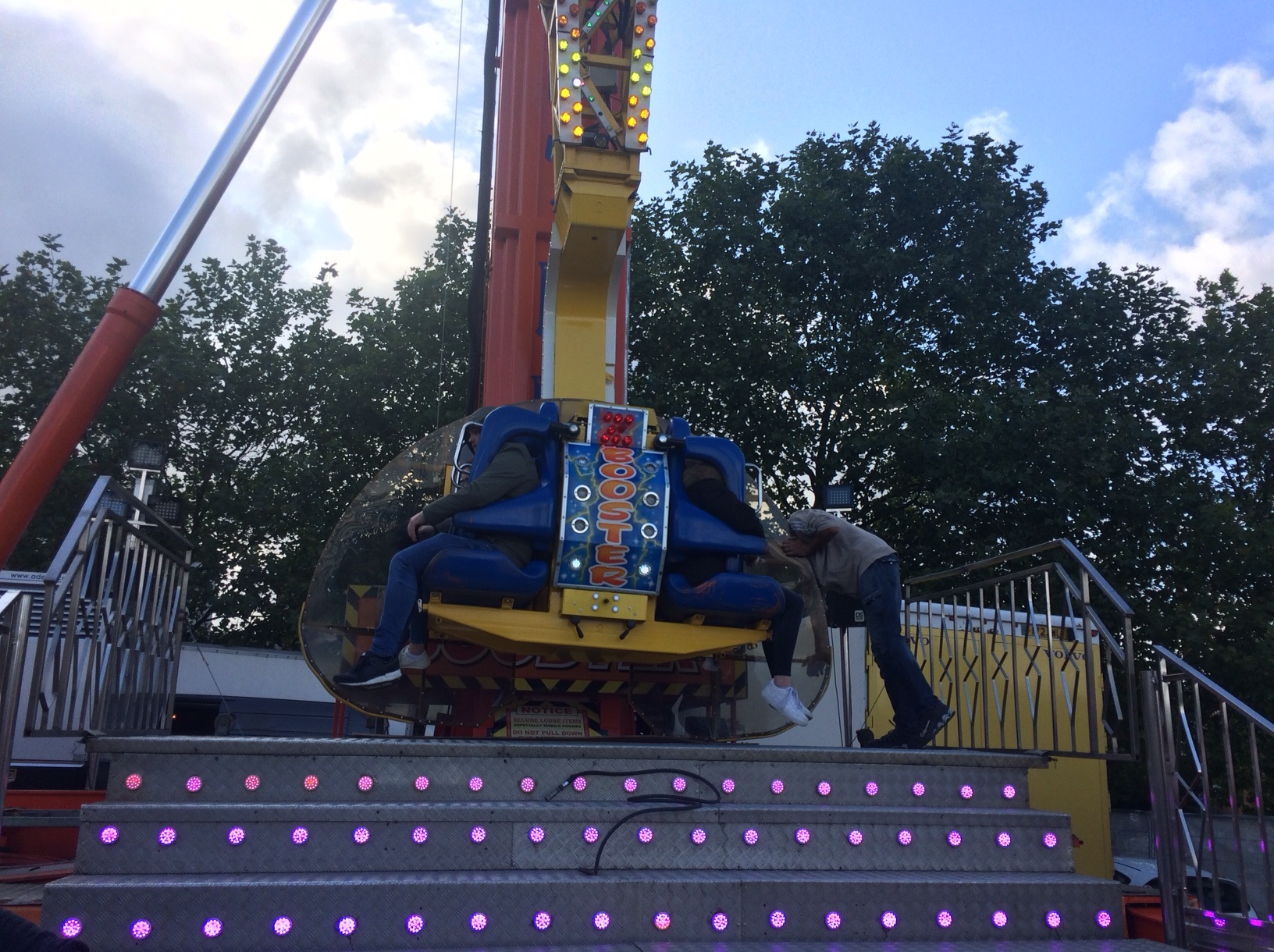 I was half looking forward to going on a ride called 'Booster', but it was broken and seemed to lack interest.......
---
This is the market square in Nottingham, when there isn't an event taking place - It was about time they took away the sand and shitty stalls and I'm liking the space again now.
---
After I dropped my daughter off at the bus-stop, i found a pub showing the Man U game and found a good spot to watch them lose 1-nil. Not every day can be perfect.
---
Cheers to #showcase-sunday, or #shitpostsunday, whatever's good :)
Asher