Hello everyone, this is my first time in participating in @Tpot contest. I have always been reading most of the contest entries and it has been fun up to date. That's what interests me in joining this recent contest of Tpot. This contest is all about showing our homes in the way we dim fit but without showing the inside. So I decided to show you my home and the environment.
To participate in the contest and want to know more about it, visit the main post here
Home Sweet Home
I have introduced each picture by saying what it is in the picture itself. I will just be adding little things.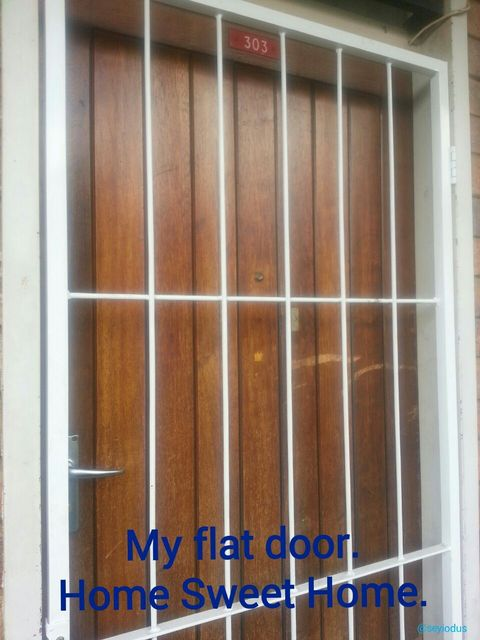 When coming out of my flat and you look down from this is the view to see. Most of the time, it's more beautiful than this especially when the flowers blossom.
Work down the corridor to my flat. :wink:
I did not shot the inside of the lift because there is a mirror there and you will see me with my phone. lolx.
---
Though it's not a house, the building is peaceful and during the closing time, you will see children playing in the gardens. If you really relate to children having fun then you will understand what I am saying.
The building has a lot of trees and flowers all around it and it's always cool even during the hot summer period.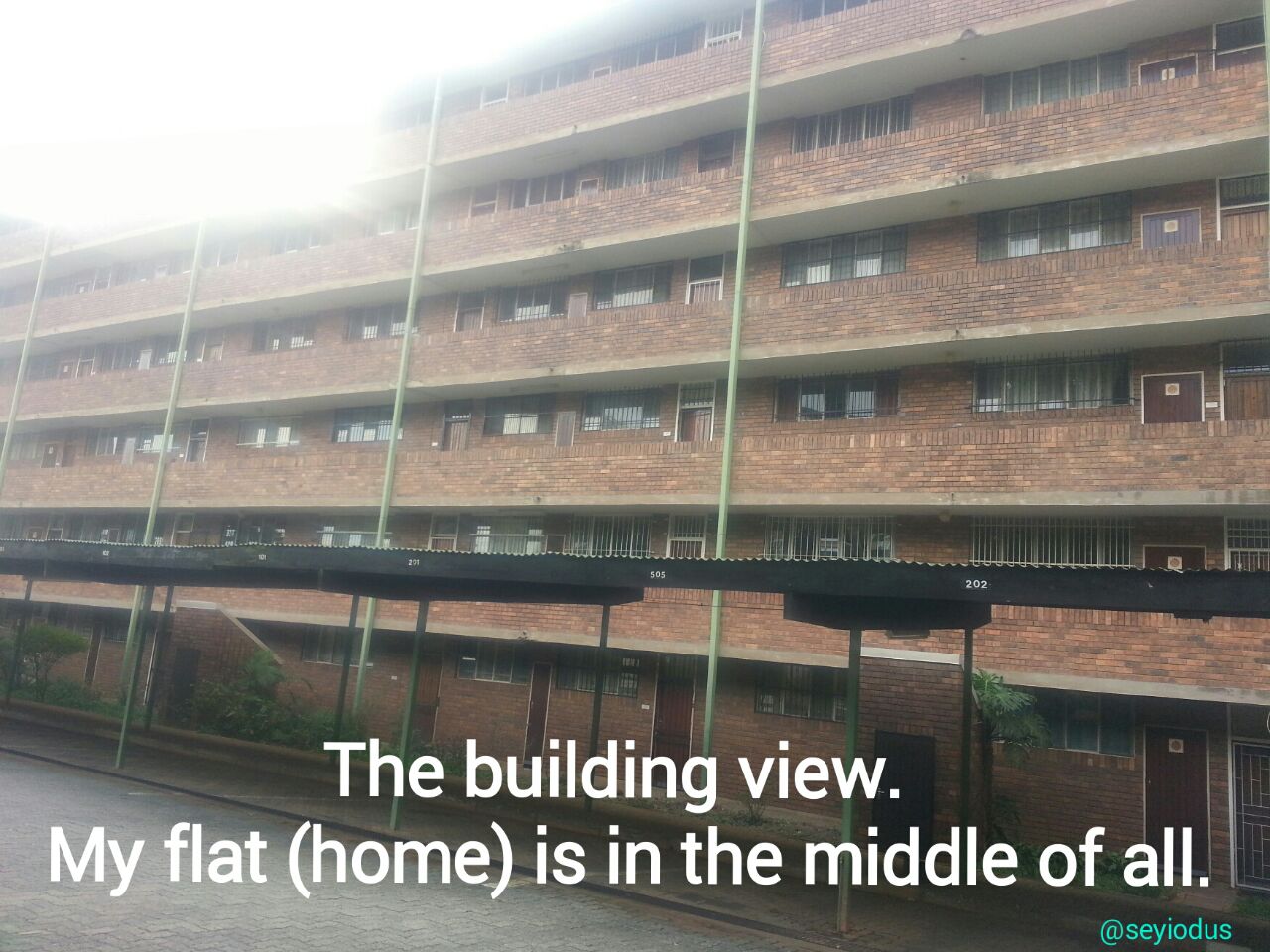 We can enjoy ourselves anytime we like in the lapa area. Maybe one day, I will invite steemians who are in South Africa for some get together. Ahahaha.
My flat building is somewhat near the mountain and we do get a cool breeze. Yesterday's heavy rain made everywhere so cold and now the winter is getting stronger.
I just love the area my home building is located. It's peaceful and welcoming.
I hope you enjoyed the view and relate to my home. Thanks to @Tpot for giving the opportunity to see and feel more the attachment to my home.
Wherever we may be staying, however, it may look, it's still a home when we are happy living in there and having those sweet memories.
---
Some of my photos were resized to make a better view.
The photos were taken with Samsung Galaxy S3
---

Support @godwaves. God-Waves-Christian-Network on Discord
---
Support @christian-trail

---
---
A support project for those that testify in the christian community.
---
---