This is a short story created for children from the steemmonster cards. I picked crustacean king as the first to write about. I hope you like it.
---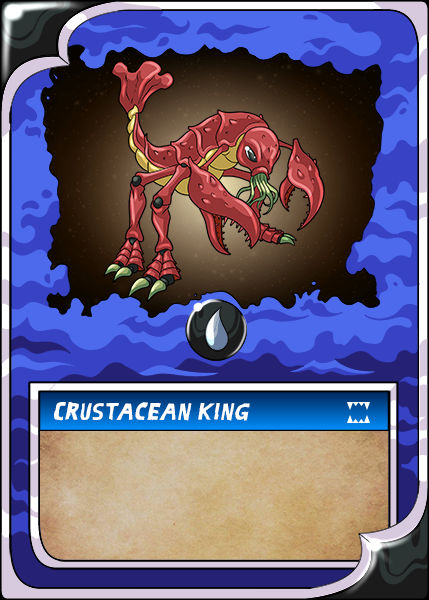 ---
After eating, Alcinoos asked me to tell him another story. I told him the story of a sea ​​monster.
I arrived on a hollow island, in the middle there was the sea. When I approached the water to fill my gourd, a monster of the seas arises from the water. This monster had six tentacles, a big red body, and viscous, two huge claws with three large bulging eyes. He had the power to throw algae one after the other.
The monster attacked me by throwing seaweed. I avoided them but exhausted, I got tired. The monster of the seas approached me; I felt scared but I managed to get him away thanks to a mirror and the sun, the monster stepped back. I came up behind him and I jumped on him. The monster shook itself; I fell. At my feet, I found a stick. I picked it up and put it in his stomach but it broke.
It was at this moment that Athena helped me; I took a stick and she made it get harder and more edge. I sank him in the neck. The monster uttered a huge cry and died. I was able to leave safe and sound on my ship with my companions.
That's my story.
---
---
---
---