Good morning steemmonsters friends! Rdy to get some more Monsters ?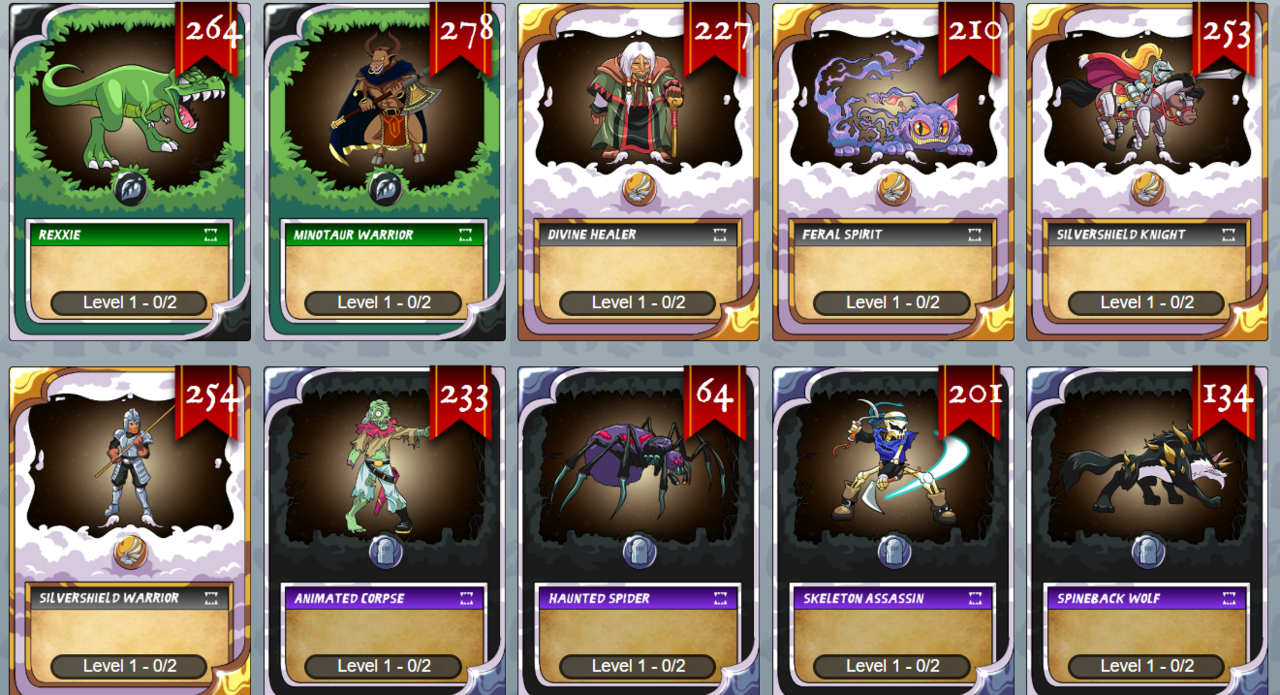 Do you like them ?!
Why is it important to have some good cards in steemmonsters?
Soon the fights will start and your collection can give you a chance to win !Colecting max lv cards is not easy!
My offer today !Common cards for only 0.05 STEEM (for lv 1)

STOCKLIST !
LIFE:
DIVINE HEALER x227
FERAL SPIRIT x210
SILVERSHIELD KNIGHT x253
SILVERSHIELD WARRIOR x254
DEATH
ANIMATED CORPSE x233
SKELETON ASSASIAN x201
SPINEBACK WOLF x134
HOUNTED SPIDER x64
EARTH
REXXIE x264
MINOTAUR WARRIOR x278
FLESH GOLEM x75
GOBLIN SPRCERER x212
WATER
PIRATE CAPTAIN x197
SPINEBACK TURTLE x208
CRUSTACEAN KING x173
SABRE SHARK x221
FIRE
GOBLIN SHAMAN x192
GIANT ROC x225
KOBOLD MINER x219
FIRE BEETLE x259
MAX AT LV 10 CARDS -ALL LISTED ABOVE - PRICE - 30 SBD
How to buy ?
Buy cards is very easy - just tipe the name of the card and the number you wish to buy in the coments . Send the Steem with memo your monster username and shortly you will resive the cards !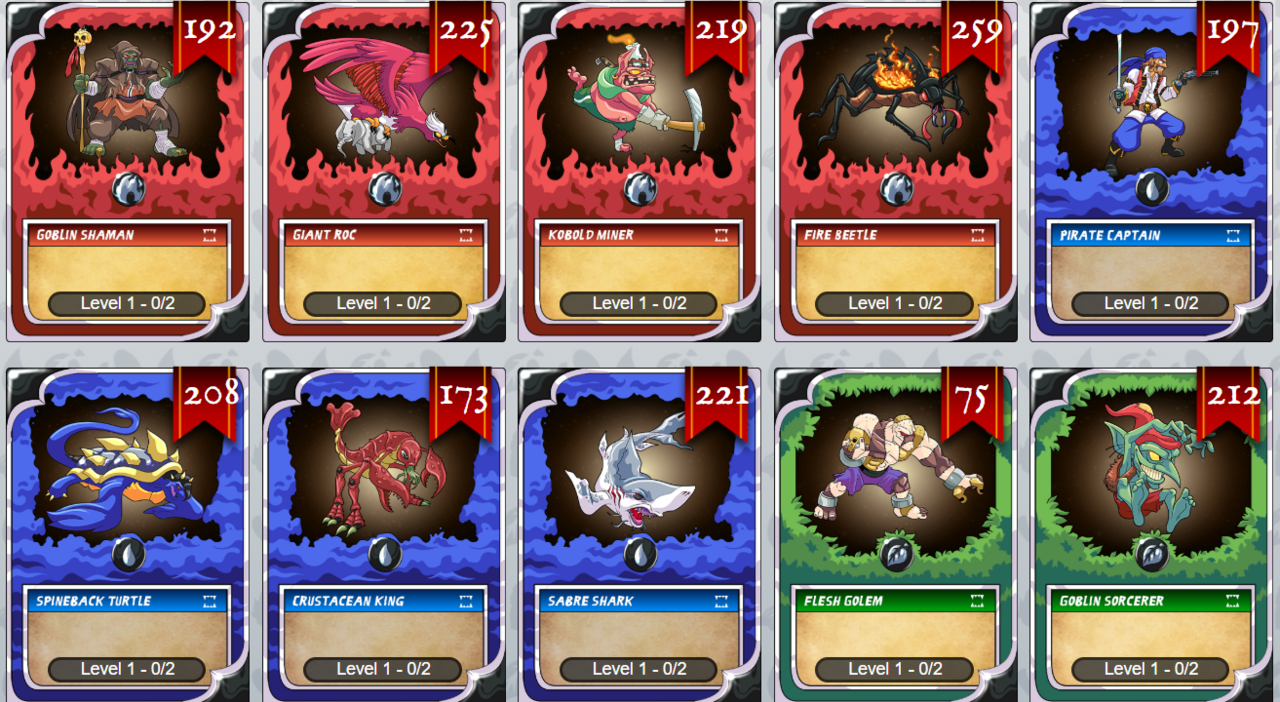 THE PRICE AND NUMBERS OF CARDS WILL BE UPDATED EVERY 24h !!!!

For more offers contact me in discord - https://discord.gg/6KDzQJb
Have a lovley day and stay positive !

Feel free to comment , criticize, follow or unfollow me !