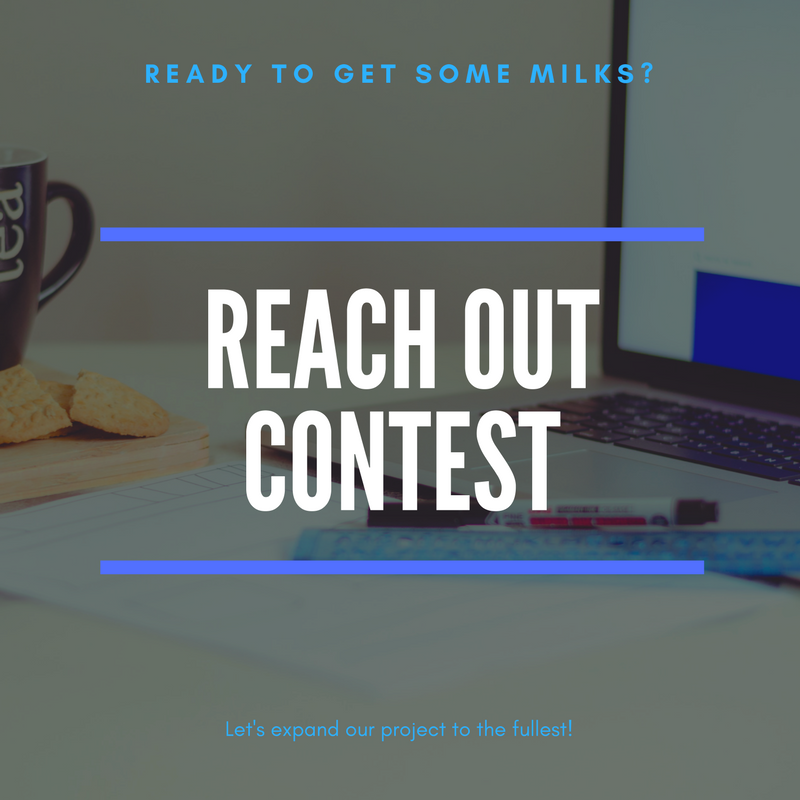 BEYONDBITs are Powerful Cross-Platform Tokens
Worth Being Noticed!
MILK are new tokens associated with Project Milkbox!
Summon a Whale with BEYONDBITs! These bits are powerful Cross Platform tokens that display a unique use case that has been largely underappreciated within the Crypto Sphere.
While many crypto media platforms laud the thousandth new innovative (but unscalable) cryptocurrency, platforms like BitShares, Steem and MILK have given us the capability to innovate and create a token system that would be capable of imbuing the power (and value) of human cooperation into a token backed by steempower...and you.
I believe that Showing this powerful Cross Platform capabilities between BitShares and Steem is an action that will drive an increase in attention, appreciation and market sentiment for both Steem and BitShares. So what are you waiting for? Help me build Voltron...
It is the synergy between these chains that will show the rest of crypto How Fast DPoS Chains really are and what this speed makes possible!
Just in time for EOS...aka Voltron's Shield.
But Building Voltron is No Easy Task...
---
---
I need Your Voice and Trusted Network
This post promotes an initiative of @ milkbox.info, where the objective is to contact Craig Sawyer, a Navy Seal recognized for its many skills and approaches, including: the prevention of child trafficking. This task is one of the most delicate and one in which the Milkbox Project can potentially be of great help. That is why a contest has been set up to encourage you to contact this great human being!
Who is Craig R. Sawyer?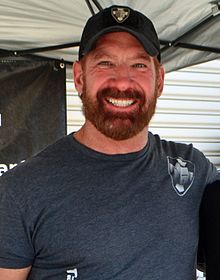 Source
As they state in his website:
Craig Sawyer, AKA "Sawman," grew up near Houston, TX and got his tactical start in the U.S. Marine Corps. He quickly transitioned to the U.S. Navy to pursue high-level Special Operations as a U.S. Navy SEAL. As an Operator at SEAL Team One, Craig gained critical combat experience in Desert Shield and Desert Storm resulting in decoration for "Heroic Service".
Those operations included:
The capturing of the very first prisoners of the war
CSAR (Combat Search And Rescue) Operations
Sniper Operations
Reconnaissance Operations
Counter-Mine Operations
FAV (Fast Attack Vehicle) Operations
After returning from Desert Storm, Craig served as a SEAL Sniper Instructor until being promoted to DEVGRU. While serving at SEAL Team One, Craig fought in various Martial Arts tournaments in South-East Asia, as well as SCARS (Special Combat Aggressive Reaction System) hand-to-hand training under Jerry Peterson and Lew Hicks. These experiences built upon his Martial Arts history of fighting various tournaments, such as the Karate Olympics tournaments in Houston, TX and one year of formal boxing under Henry & Jim Harris.

All operations and activity while assigned to DEVGRU remain classified and are not represented here.
After serving in the Navy, Craig signed on as one of the "Original 33" Federal Air Marshals, who were in place prior to the 9/11 attacks against the U.S. Craig remained there for 5 years reaching the management rank of J-Payband ATSAC (GS-14). At that point, Craig began contracting in the various combat zones, running tactical teams and protecting high-level U.S. Dignitaries.
Non-Profit: Craig has recently launched Veterans For Child Rescue, which is a task force of senior veterans of the counter-terrorist, intelligence, federal law enforcement, international counter-poaching and film & television communities who are dedicated to expose and help combat abusive child sex trafficking rings in order to create a brighter future for the children. https://vets4childrescue.org/
---

Source
We need Your Voice and Trusted Networks
So if you want to check the Mission and its rules, go to the @milkbox.info post
https://goldvoice.club/steem/@milkbox.info/reach-out-contest-by-project-milkbox-milk-s-and-100-eosbit-prizes-inside
🌟 Which are the Challenge Rewards?
Participants in this trial will earn 100 MILK's by using any means of contact offered
Participants will receive 350 MILK's if they use all means of contact
Participants will receive an extra big bonus if they receive a positive response from Craig or his team
The person who gets the best Craig's response will receive 100 EOSBIT! (around 1700 USD!)
---
---
Click Here to get a Bitshares Account
---
Join the BeyondBitcoin Communities
Please join in the discussions with us by becoming a member in ANY or ALL of the BeyondBitcoin and Bitshares communities. We have a wealth of knowledge and information waiting for you.
EOSTalk Discord
EOS.IO related community and topic discussions.
https://discord.gg/WaN27D2
Whaleshares Discord
Steemit community discussions, contests and events.
https://discord.gg/E9Rm9yT
Project Milkbox Discord [NEW]
Project Milkbox community and topic discussions.
https://discord.gg/dw58678
Bitshares Discord
Bitshares development community and discussions.
https://discord.gg/z2MSfWg
---
🏆 Your Organic Network is Valuable!
Of course many platforms offer the capability to pay for others to promote your crypto initiatives, but where is the fun in that when there is a platform like Steem where I can leverage cryptocurrency and a community of cryptocurrency lovers...who also have valuable organic networks more likely to have interest in cryptocurrency?
This is even more true when the people who wish to join in the fun are also people who will accept my own Proto-SMT token, the Beyondbit, in return for their efforts! I look forward to seeing more!
---
Thanks for Helping Build Voltron & for Your Continued to Support!
---
All BeyondBitcoin content is powered by Steemit.com so please join the new social media movement that enables Creative Commons content creators and Open Source developers to earn funding for participating in the community's growth and sustenance. Post to Steemit.com to earn and pay others with a simple upvote!