It's another week with the new month approaching quickly - and behold the smoke twitter campaign is here again.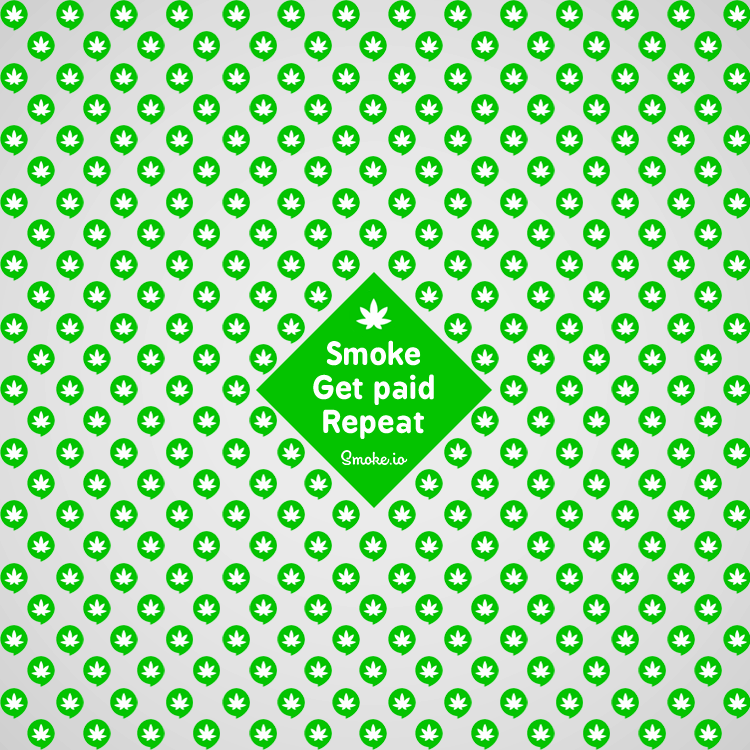 Image By @haze
The Atlas project - a crypto projects dedicated to promote other crypto projects with its community based and atlas team force would be launching its second Twitter campaign for the smoke network in order to continue from where they stopped last time - the monthly campaign done on social media - [Twitter platform] is said to create more awareness to that social platform and engage users to checkout on the smoke.io website, also share information's about the platform and how it looks like / how it benefits the users and the over all usage of the cannabis freedom platform.

The post to the previous campaign we did could be found here

We came out with a very high impression and social reach alongside nice social impact and we were applauded and this has given us more enthusiasm to carry out the second smoke campaign. We hope and looking forward it all be more success than the first campaign 😉.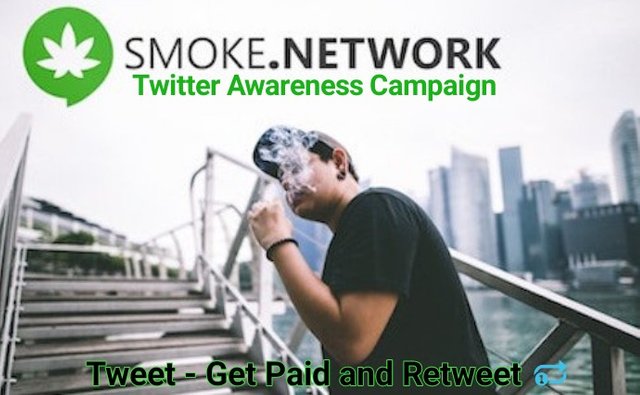 Check this post for the results of the first campaign
This smoke campaign are scheduled to happen first week of every month by the Atlas project in order to support the smoke platform and build its community.
So every first week each month, always come out to participate and support us in spreading this Info's across.
Do you wish to support or join us?
Yes!!!!!
You can always support us with anything, be it with smoking this post, resmoking, writing about the atlas project promoting the smoke platform on Twitter, you can check our activities with #cansmoke or dishing out smoke tokens to us in order to use to reward the team that participated in campaigning smoke on this platform,we welcome every support as we wish to also grow into a larger community and yes you can always join the atlas community and become a verified member of the force.

The atlas project smoke account would soon be created in order to keep updating the smoke community directly from the community account and show a full support - you can always join us on our discord server and be among this new crypto Promotional family - we strive to add more value to every blockchain project what value are you adding to the platform you are on.
Be valued and add value to every project you are on to be valuable - the atlas project promotion is fun cause the moon is our playground
A Campaign to get smoke project out there on Twitter Use the - #cansmoke hashtag on every of your Twitter tweets and with the Atlas Team there we would find you and retweet your tweets too.
Visit our discord for more Info's on how to be part of the team or on how to support the movements. Project atlas discord

more about the atlas https://medium.com/@projectatlas4/introducing-project-atlas-to-the-blockchain-world-a769d253db4f
---
For the love of smoke, my team and i launched an awareness campaign to spread the word to Twitter users, we know this might not be hundred percent effective but pertaining the laws that governs media marketing No kind of awareness is a bad - definitely this is a good shot too.
And you can always join us on Twitter with the hashtag #cansmoke and we would definitely see your tweets and retweet to give your tweets more visibility and at same time chasing same goals of creating a smoke awareness around Twitter platform by you and me.
You want to check out our activities on Twitter then click 👇 👇 👇
images if you care to😍
---
---
---
---
---
---
---
---
You can also get rewarded for your tweets based on What was stated on the post title, simply join our community discord and submit your tweets to get this rewards.
project atlas social media's