Earlier this year, I made a post about the influx of Nigerians in Ghana. My post spoke about the fact that, a lot of Nigerians in Ghana are tagged as bad. A lot of people, especially from the Nigerian community had a lot of problems with my post. I received a lot of attack, when I only wanted to post about my observations. I even had some Nigerians downvoting me and some reaching me on Discord to tell me their "mind".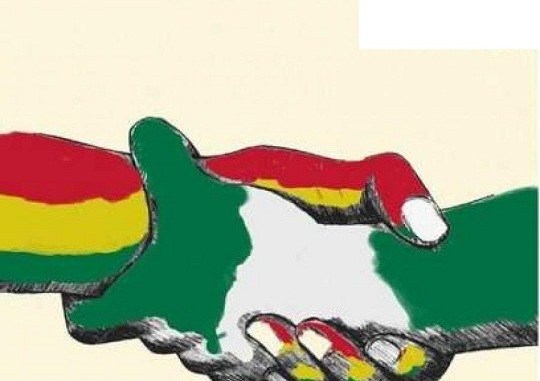 Source
I in no way wanted to tag Nigerians in Ghana as bad. I only wanted to share my observations that, a lot of Ghanaians living in Ghana see Nigerians living in Ghana as "bad". Bad in the sense that, they are seen to be behind/part of a lot of criminal activities. A lot of people in Ghana believe armed robbery was brought to Ghana by Nigerians. Until recently, Ghana didn't experience kidnappings but in the last couple of months, there have been at least 4 different kidnappings with some victims being foreign nationals. This made some countries issue alert to their citizens to be wary of Ghana.
Two Canadians were kidnapped earlier this month and after they kidnappers were rescued, it was realised they were led by Nigerians. Head of Mission of Estonia to Ghana, Nabil Makram Basbous, was also kidnapped in April this year, also thought tk be by Nigerians. A lot of Ghanaians expressed rage and anger at the fact that slowly, Nigerians are giving Ghana a bad rep and some Ghanaians started voicing out. In Suame-Magazine the biggest car repairing community in Ghana, Ghanaian shop owners prevented Nigerian shop owners from opening their shops on Monday 17th June. The Ghana Police Service now patrols to ensure the safety of Nigerians at Suame-Magazine.
Nigerian High Commission in Ghana, Ambassador Micheal Olufemi Abikoye has said that there are 7 million Nigerians in Ghana. That's a whole country. Prof. Austin Nwagbara, a lecturer at the University of Education went viral in a video where he said that Ghanaian universities are below standard as compared to Nigerian universities but also stated in the same video that universities in Ghana make 60% of their money from Nigerian students. If universities in Ghana are that bad, why do the Nigerians still come to school here? That's a question I think only the professor can answer.
I do hope this misunderstanding between this great nations is sorted out in the shortest possible times. Nigeria has always been Ghana's Anglophone neighbors and we are much closer to them than the nation's that surround us. A football match between Ghana and Nigeria is always something the whole.of Africa enjoy and even the rest of the world. A lot of Ghanaians make it seem like Nigerians in Ghana are criminals and Nigerians make it seem like Nigerians in Ghana are being persecuted. What do we do now?