2nd Line

2nd Line is an app that helps you to make an Us/Canada's phone number without purchasing any sim cards. You can get another number just using this app. This is an interesting and also very helpful application for all of us!
---
As i said in intro that its an awesome number providing app that helps you to get a number without buying a sim card! I will show you the process how to make a phone number with 2nd line here!
First enter in the app and you will see this interface first. Give your email or if you wants to create a temp number type any gmail you want and give any kind of password and tap on Create Account! And agree all the permissions for the app. It will ask you some permissions to run you number properly.
After signing up you have to choose your area code. See in this screenshot i have given an area code (603) just like this you should provide there your country code also and it will show up your areas country logo beside the code same as the screenshot!
After selecting the area code now it will take you to your dashboard. And your number is ready. Now you can use this number for any kind of work messaging/calling whatever you want. But for international calls you have to pay 0.10$ for each calls. But they deserve this coz they are running a network for us. And its a great application. I loved this app!
---
Rating
2ndLine is a second US or Canada phone number that works on your smartphone, tablets as a full-featured business phone system, designed for mobile professionals, freelancers, and entrepreneurs. Call and message from a separate number on devices you and your team already have, via Wi-Fi or your existing cellular network, with anyone in the U.S. and Canada.
This application has an awesome amount of users 5M+ users are already installed this app on their smartphone and it has also a great rating on google play store. It has 4.1★ on play store. But in my opinion it should be 5★ so um giving it a
Img
For its awesome useful work!
---
Get The App On Google Play Store
** Thank You **
Follow | Resteem | Upvote|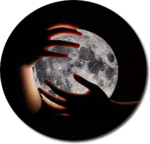 @DongKong