Good afternoon dear friends. Today I would like to continue our dialogue on one interesting project called BCNEX. For those who did not follow the work, I want to say. The BCNEX project is a new generation cryptocurrency exchange. This project can be put on a par with major exchanges such as Binance. The team wants to make a completely legal cryptocurrency exchange with a high degree of protection and the highest speed on the market. But this article is not about this. We will look at the sales stages of Bcnex tokins, as well as discuss new company partners.
Materials about the project Bcnex:
1 Bcnex 🌸 is the official cryptocurrency exchange of Vietnam
2 🌸Bcnex🌸 ECOSYSTEM - what is not found in the documents, the project development plan. 💹
3 BCNEX - 5 REASONS WHY I LIKE THIS ICO PROJECT
Well, dear friends, let's get down to the latest news about the project. Firstly, the sale of tokens is going very well on the already collected 37.74% Hard Cap. This is a very good sign. It is evident that investors are interested in this project. Secondly, the project team decided to increase the Hard Cap to 30,000,000. Before the increase, the Hard Cap was $ 15 million.
How the team leads the fundraising. The project team divided the fundraiser into 4 sessions. For each individual session, you can invest using the currency and prices offered by the team. After the end of the session, you cannot invest in the currency which session is over. In each session, you can buy a certain amount of coins. Below I will give you a table.
| Session | Number of tokens | Price |
| --- | --- | --- |
| ETH | 15 000 000 | 0.25 $ |
| BTC | 50 000 000 | 0.29 $ |
| USDT | 34 000 000 | 0.35 $ |
| BCN | 1 000 000 | 0.45 $ |
This is a good example of sales. The team managed to realize their plans. All planned coins were sold in the first session. 13 320 ETH were collected. The total number of tokens sold at this session is 15,000,000 BCNX tokens. Price: 1 BCNX = 0.00092558 ETH. I want to note that depending on the coin and session, the price for one token increases. Therefore, if you want to invest in a project at a bargain price, it is better to do it now.
Now there is a sale of BCNX coins for Bitcoin. Already sold 45% of the coins (22,741,848 of 50,000,000). Price: 1 BCNX = 0.00003385 BTC. The team managed to collect today 672 BTC. I want to note that this session will also end soon and further investments in the project will be more expensive. I am glad that, despite the growth of Bitcoin, investors support this project and invest in it.
Also, after the end of sales for Bitcoin, another 35,000,000 BCNX will be available for purchase. But the price of these coins will grow. Price in USDT = $ 0.35 And 1 BCN ≈ $ 0.45. So investing today using Bitcoin is much more profitable.
Well, we have discussed the sales process. Increase Hard Capa. Considered as proceeds fundraising. Now I would like to talk about new partners of this project. I would call these partners strategic. Partners that influence the protection of this project from hacker attacks. And these partners are not very serious companies in the field of IT technology.
On May 2, 2019, the project team entered into a series of contracts with new partners. Perhaps this news and caused an increase in sales growth Hard Cap. These new partners are security experts. And as we know, for a cryptocurrency exchange security is the main thing. New partners of BCNEX are Akamai and CMC Telecom. They will provide the BCNEX team with security solutions for DDOS attacks and CDN services. I wondered what those new partners were. Therefore, I found some information for you and was pleasantly surprised. Now I would like to give you some information about the new partners of the company.
This is a large company from the United States that manages traffic on the most visited sites in the world. Provides CDN servers to its Client and helps repel Dos attacks. Akamai has many technological solutions in the field of security, Internet and mobile performance and solutions for network operators.
Akamai partners are companies such as Amazon, NASA, BBC, Adobe - and many other large companies. For the BCNEX team is an important step. By providing their clients with maximum protection, they can become the leading cryptocurrency exchange in the short term. I am sure that the experience of Akamai is able to prevent DDoS from attacking the exchange and protect customers.
CMC Telecom provides Internet, data transfer, data center services for corporations and government organizations in Vietnam. A company that is Top - 2 in Malaysia for data transmission and service provision. Services that are used by such large companies as Google, Amazon, Facebook, Microsoft. As I was able to learn from the wiki, almost 40% of the world's largest brands use CMC Telecom services.
Conclusion
In general, what can be said? How the project develops I really like it. The project now has serious strategic partners. Which will greatly help the project to achieve great success, I am sure that the project will succeed in realizing the idea of high transaction speed and give protection to the clients of the exchange. I like that the project has serious partners, whose services are used by the world's largest companies. And I did not give you information about these companies, you can easily find all the information in Wikipedia or on the websites of partners. I hope that the project team will be able to surpass the Binance cryptocurrency exchange.
Thanks for attention!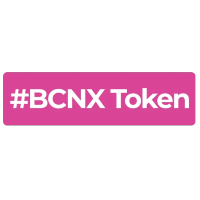 🌏 Website: https://www.bcnex.net
📃 Whitepaper: https://www.bcnex.net/docs/BCNEX_WP_ENG.pdf
📃 One pager: https://www.bcnex.net/docs/Onepage.pdf
🌍 Bitcointalk Thread: https://bitcointalk.org/index.php?topic=5111223.0
🔊 Telegram: https://t.me/Bcnex_Official
🔊 Twitter: https://twitter.com/bcnex_net
🔊 Facebook: https://www.facebook.com/bcnex.net
🔊 Reddit: https://www.reddit.com/user/Bcnex_Official
🔊 Medium: https://medium.com/@bcnex
Author
Bitcointalk Username: anatolij.shishkin
Bitcointalk Profile: https://bitcointalk.org/index.php?action=profile;u=2280356
Original article 100%