---
1:12 hrs / The Crypto Show is a well known Crypto Currency Show many of us are familiar with and during Anarchapulco this last week, the live debate happened on their show!
---
OVERVIEW & HIGHLIGHTS IN BRIEF:
Vays and Ver describe their backgrounds within the Bitcoin economy.
During the introduction, Ver explains why he got involved with the crypto currency community, why he feels Bitcoin's original vision of being accessible to everyone, is being undermined. He said:
"The whole subject of this debate is that the goal of Bitcoin and the roadmap is being altered by a bunch of people that came to Bitcoin much more recently than myself and I'm very upset with that," explains Bitcoin investor Roger Ver. "Because I want to see Bitcoin become a currency that can be used by everyone all over the world to transact with anyone without any permission. The ability for Bitcoin to do that is being undermined at the moment, and that's very, very concerning to me."
The Crypto Show host then asks Tone if he wants Bitcoin to be accessible to everyone and Vays says:
"Of course I do," Vays details. "But I feel that we need to do it in the safest possible way, and the safest possible way is with the smartest developers in the room, who I believe are the ones that have created Segwit. They've gotten us this far, I trust their judgment and we can get into some more details, but I'm a huge supporter of Segwit, and that's the direction I would love to see Bitcoin go."
Ver responds:

"Other than an 'appeal to authority' do you have a reason why you think Segregated Witness is the right way to go?"
---
Vays: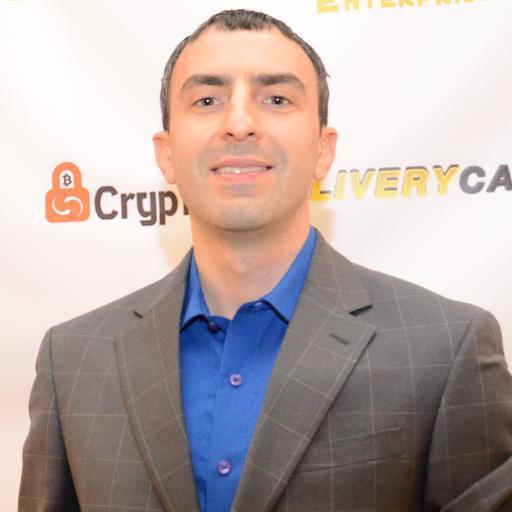 "Well they are more technical than me, I don't have the ability to read the code, there is a huge group of decentralized developers," Vays responds. "It's like saying, no I'm sorry, I don't think people from a town should have a say in how the nuclear reactor in that town should be running, to provide them with electricity. I think it should be nuclear engineers that are responsible for the decisions. — I outsource my technical decisions to a very large decentralized group of developers. And that's the solution [Segwit] they think is the safest and the best and there are over 100 people involved in that project."
---
Ver Feels the Current Course of Longer Confirmation Times, & High Fees is "Absolute Madness"
---
Jamie Redman - Trusted Writer at Bitcoin.com writes:
As far as the 'appeal to authority', The Crypto Show host mentions that a lot of people feel they want to allow the smartest people to develop this code. Furthermore, the radio show host explains, after discussing the subject with many people; he believes both sides of the argument have technical smarts. Tone disagrees and doesn't believe both sides have the smarts.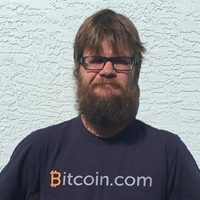 ---
Roger Ver: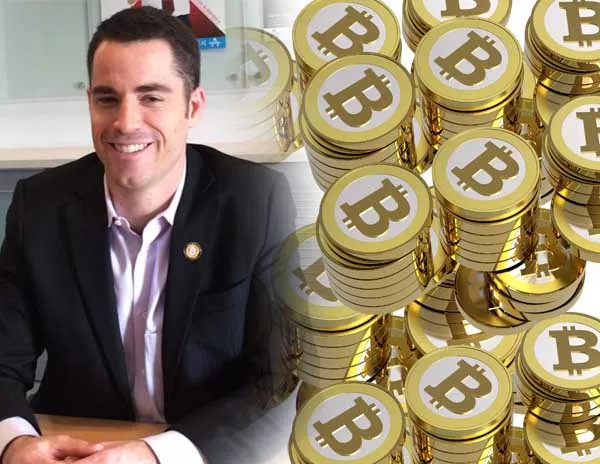 "I think it's important to review the history of what's going on with Bitcoin," Roger explains. "So Bitcoin was clearly created to be peer to peer digital cash. Satoshi Nakamoto was the name of the person that created Bitcoin, and he left the project, and when he did, he turned the project over to Gavin Andresen. Around that time I got involved and a whole bunch of other people got involved, and we got really excited about that — And Bitcoin was doing really well.

Everyone's excited about the current price, but the current price is about what it was four years ago. That's not all that exciting. - Ver states.
---
Today's resources for this post come from The Crypto Show interview link here on Tone Vay's page/ YT channels, from the debate with Tone and Roger Ver and from Jamie Redman- trusted long time writer from Bitcoin.com.
---
---
---
If you feel my posts are undervalued or you want to donate to tip me - I would appreciate it very much.
Bitcoin (BTC) - 18J6RRuzX4V7b2CDbx7tWZYNBLkkGWsvWX
DASH - XgZvsvSZgPkNbmGbRhc3S1Pt2JAc7QHwiS
Monero (XMR) - d8ecb02c09f70ec10504b59b96bc1f488af28b05933893dfd1f55b113e23fbff
Ethereum (ETH) - 0x3Ad69Ff057C9533ca667B2d7E3E557F5eeFd4477
Ethereum Classic (ETC) - 0x5ab2b08d4ce8d454eb9d1ecc65c6d8b0c5f9784c
LiteCoin (LTC) - LKdsnvSXk9JW99EiNicFMGKc1FXiBo9tUE
Stratis (STRAT) - SNsJp6v1jXvKWy4XcXSXfNQ9zhSJJppJgv
Synereo (AMP) - 1KnrL6wFHaT4gjJ2YJ5f6WmKTDJNsaBS8s
Expanse (EXP) - 0x819b9cce8630ab638198eabfd7496786c20d629a
ZCash (ZEC) - t1aCPEYELkGaf3GtgGTiCEDo7XfPm4QEwmL
---
Please note -- I will have limited internet access for awhile -- so PLEASE do not be upset that I cannot reply right away, or to everyone. I am dealing with some changes, and will have limited time online and will be happy if I get a few blog posts up a week.
---
---