The thing to note about ARAW is that while it's a startup, it's more mature than most new companies. It's been operating off-chain for two years already and has a mobile app that's available on the UK Apple App Store and Google Play as well as an integration with PayPal and Stripe. 
The ICO is designed to fund ARAW's expansion to the blockchain, which can be considered less risky than the alternative, which is to rely on the ICO funds to develop a platform that remains in the conceptual stage. Now let's study in detail the principle of operation of this site.  
  What is Araw? 
Now the sphere of e-Commerce is actively developing. For many commercial firms, cryptocurrency is the ideal method of transaction. Most financial and banking industries can move to blockchain technology today. As a result, the use of such technology in each industry will increase significantly in the near future. 
The Araw project seeks to solve the most global problems that are associated with cryptocurrency and e-Commerce economy. Basically, online sellers and offline sellers provide their customers with minimal reward systems as well as limited services. As a rule, such sellers have little value of their customers. In General, many stores do not use remuneration systems, as there is no investment in this industry.
  Token detail  
Platform tokens will be used for many purposes on the platform. A total of 5 billion tokens are issued, 3.5 billion will be available for purchase by the community. To purchase the tokens necessary to undergo the procedure "know your client". The presale started on the 1st of July. The minimum required to launch the project is $ 2 million, the maximum for a quick launch is $ 25 million. 1 token costs 1 cent.  
  Objective Araw  
Experts plan to create Araw Pay. With it, users will make payments with the click of a button. 
Users of the project will be able to get a card Araw Touch & Pay. 
The ecosystem will be completely transparent. This will increase the level of its use. 
It is planned to increase the use of the project token by sellers and shops. 
A reward system will be launched, which is designed for commercial areas.  
  Project team 
ARAW boasts a deep bench of seasoned banking professionals who are alumni of firms like Barclays, JPMorgan, Capital One and more.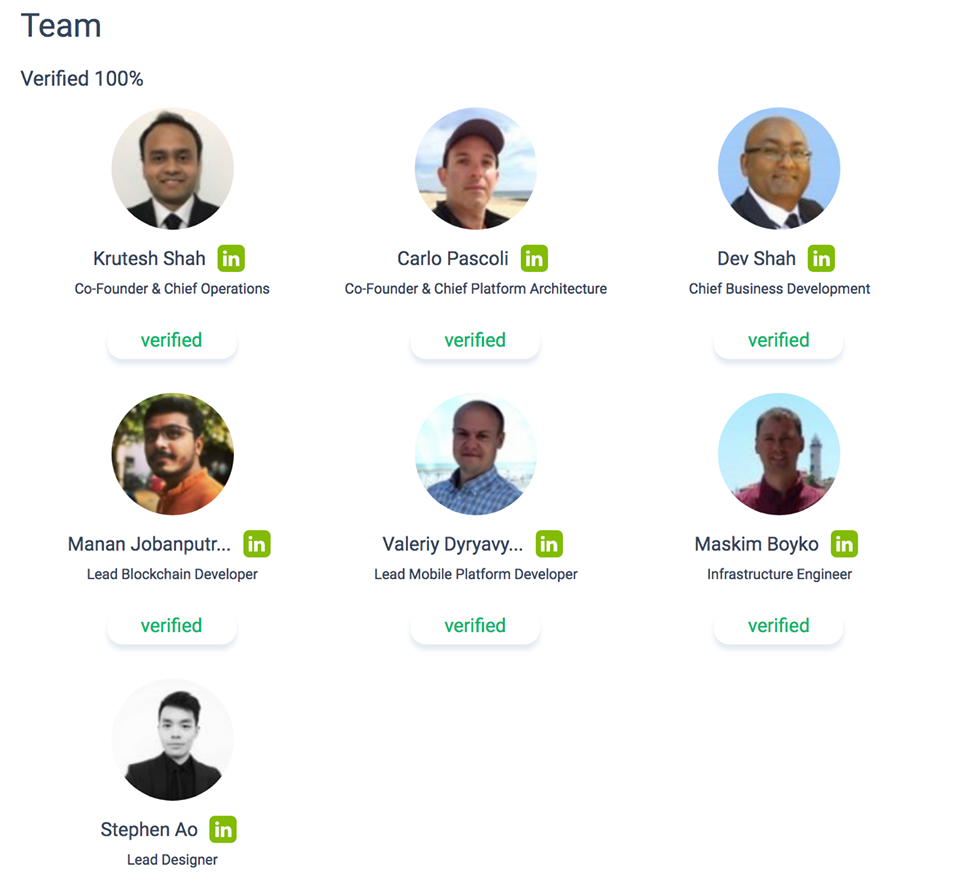 Krutesh Shah is at the helm as co-founder and CEO. He's a banking industry alum at major investment banks including BNP Paribas and Barclays. This experience should serve him well with the company's migration to the blockchain.  
In conclusion, I want to say that this platform is an interesting product, which, again, is aimed at developing the crypto community and facilitating purchases in e-Commerce. Taking this into account, you can count on the interest of users in the platform. For more detailed information you can read the information document.  
  More information: 
Website : https://arawtoken.io/.
Whitepaper : https://arawtoken.io/assets/araw_whitepaper.pdf.
Facebook : https://www.facebook.com/arawtoken.
Twitter : https://twitter.com/arawtoken.
Bitcointalk : https://bitcointalk.org/index.php?topic=3497194.0.
Medium : https://medium.com/@TheARAWToken.
Author of article: Anastei_sha 
BTT Profile: https://bitcointalk.org/index.php?action=profile;u=1927075.